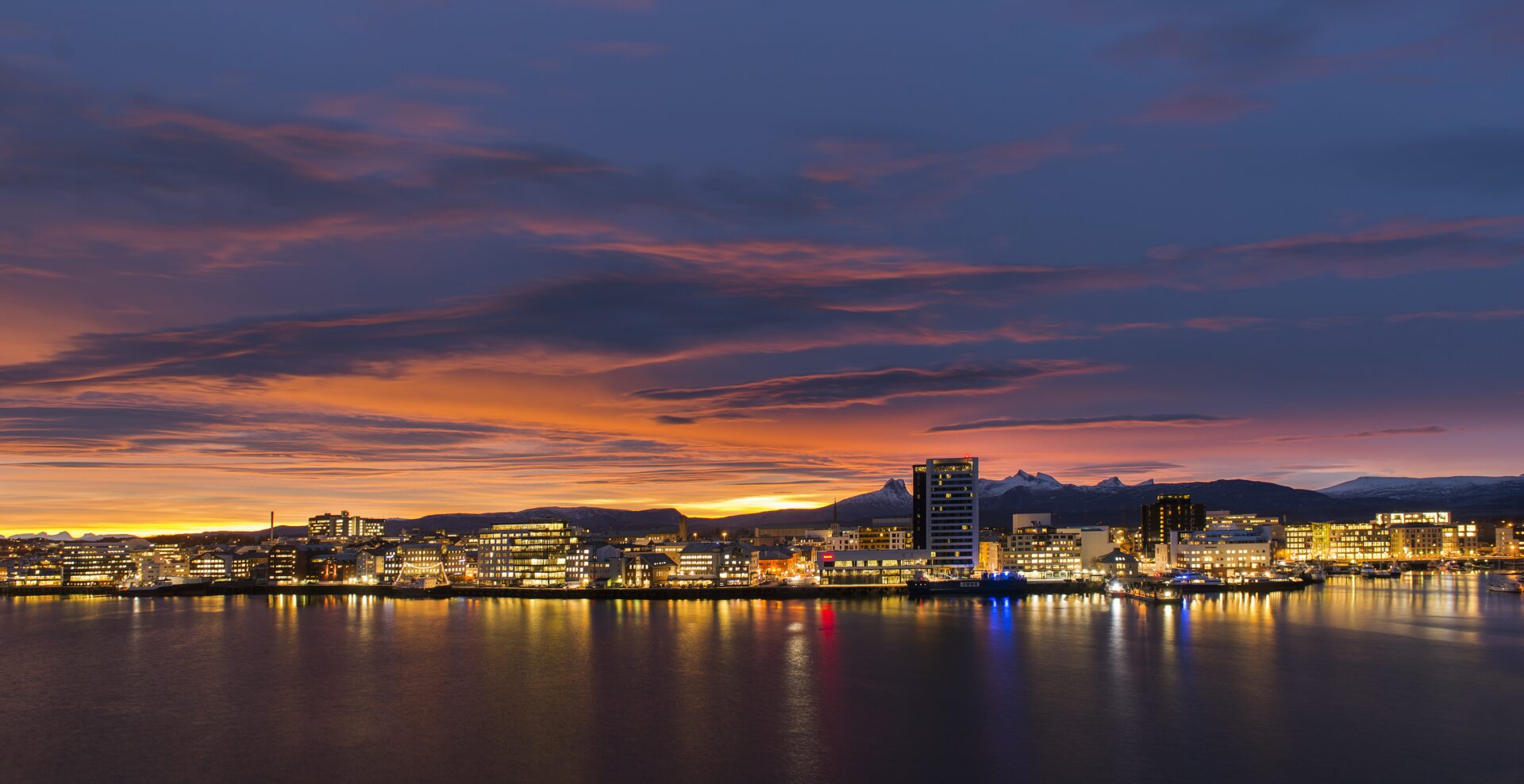 Furuhatt
Bodø
Bodø offers spectacular nature-based experiences, urban city life and cultural experiences.
Vibrant city life, culture and nature
Bodø is a compact city where you can combine urban cultural life with adventurous nature experiences from right outside your door step.

Get mesmerized by the northern lights or the midnight sun, see the world's strongest maelstrom – Saltstraumen, walk on one of the 150 peaks around the city, or put on your fine shoes and go to a sky bar.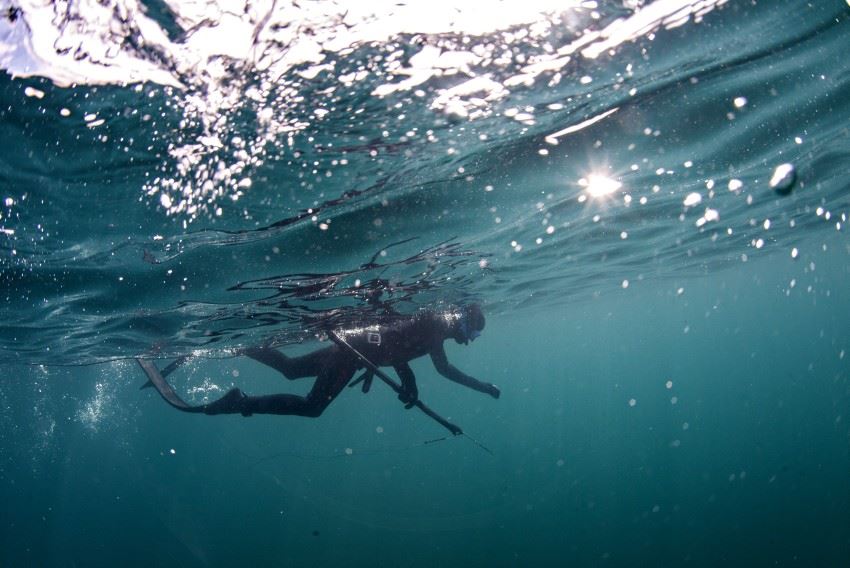 To do in Bodø
Bodø is an exciting and lively city with short distances between great experiences. Here you can shop, enjoy world class cocktails or wine, climb the wild mountains, and go RIB-rafting in the world's strongest tidal current – all in one day!

In Bodø, the range of activities is large and the distances small – it is easy to combine city life with magical nature experiences. How about a game of golf in beautiful surroundings at Bodø golf park? Or a guided tour to Bodø's roof, Keiservarden? Maybe it's tempting with a hot bath at Nordlandsbadet, or a refreshing dip in beautiful Auvika?
Nature experiences and outdoor activities
Cultural experiences
Indoor activities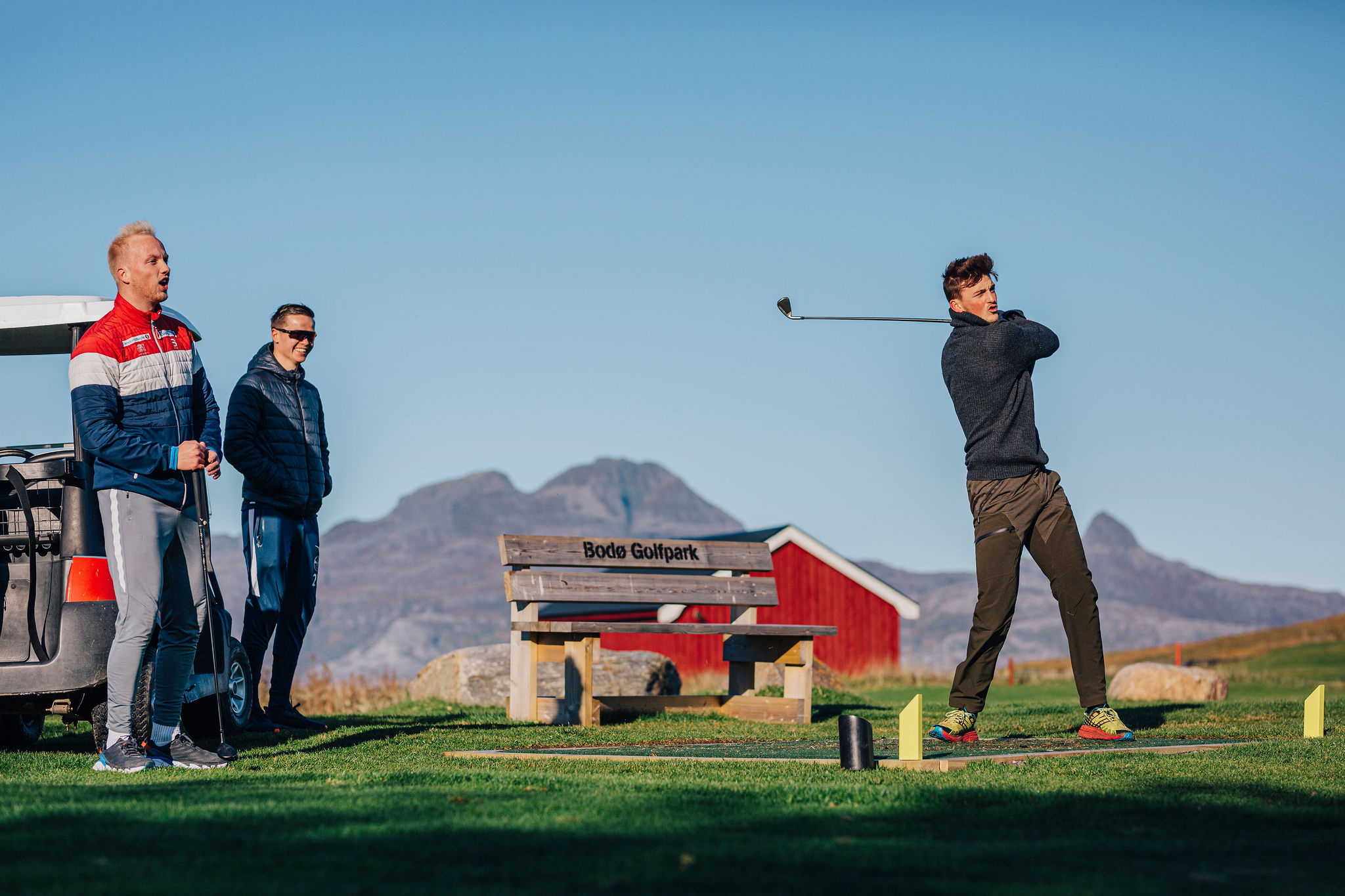 Are you in transit and have a few hours left in Bodø before you travel on?
Things to do for a few hours in Bodø
Food & drinks in Bodø
In recent years, Bodø has exploded with exceptional restaurants and an interesting foodie environment has emerged. This is due to the enormous passion and knowledge among the newcomers and the local food enthusiasts that the city houses – chefs, pastry experts, waiters, bartenders, sommeliers and local producers. And guests who appreciates good quality.

Several of the city's restaurants have been listed on the renowned Star Wine lists. Others brew beer at the house or serve local delicacies such as Møsbrømlefse and grilled stockfish. Either in a true traditional way or with a modern twist.
Restaurants
Cafés
Bars and Pubs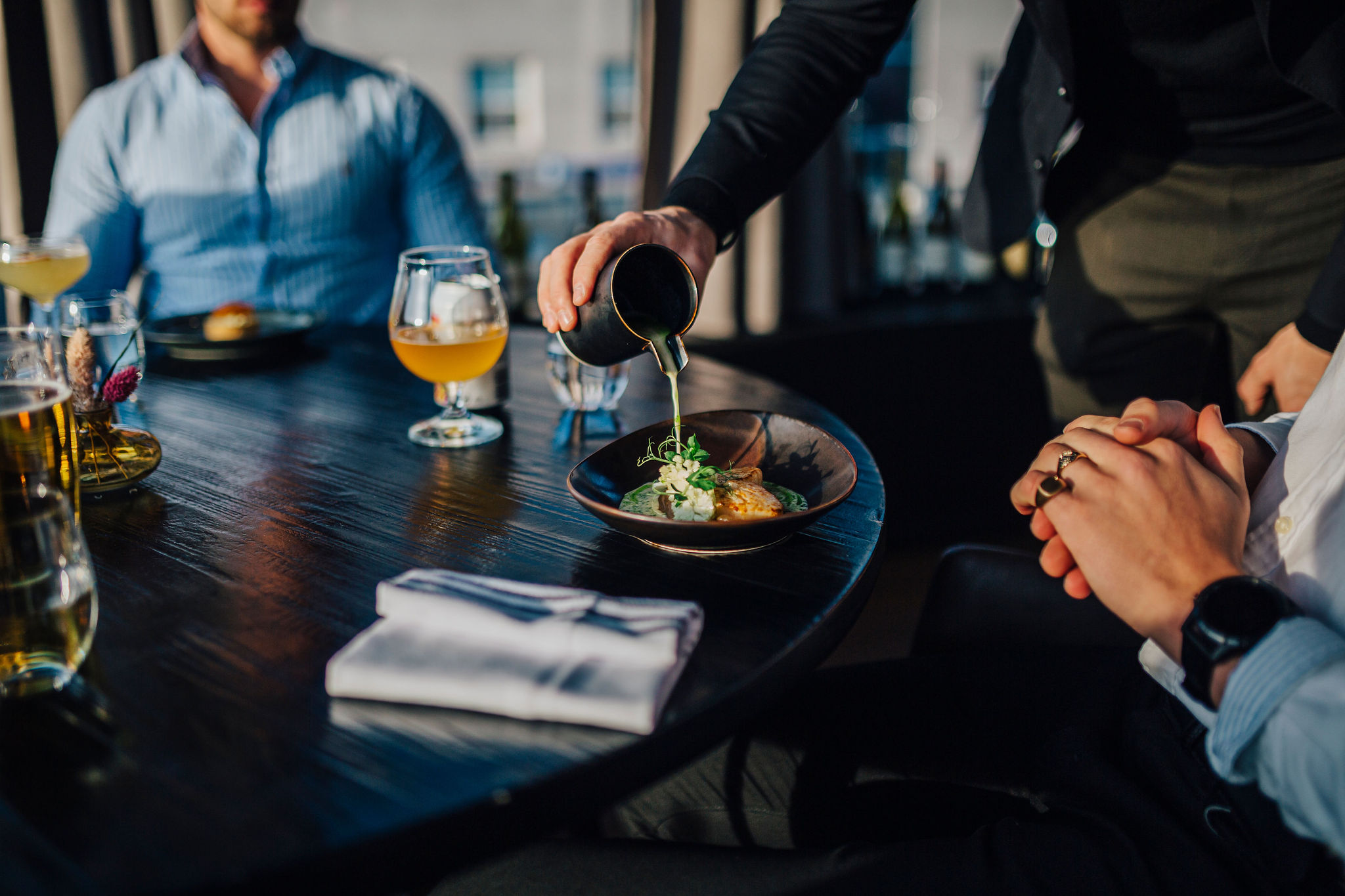 Slik fyller du ei mathelg i Bodø
Accommodation in Bodø
Are you looking for a place to stay in Bodø?

Whether you want to spend the night in a hotel close to the city center, in a cozy cabin, on the pier or in a tent, Bodø can offer a place that suits you.
Bodø is the European Capital of Culture 2024
In 2024 Bodø and the region of Nordland will connect with Europe for a full year of culture and arts, with nature as our main stage.
ARCTICulation is Bodø's theme for the year. It's time to show Europe the pulse of the Arctic. The word ARCTICulation contains many aspects that are important to us; Arctic and Arcticulation, of course. But also Communication. Art. Cultivation. Community. And even Artig, a North Norwegian word for fun.
Our programme will celebrate and reflect the qualities of the Arctic. Its unique relationship with land, sea and nature. Its unknown and unapprechiated history. Its invention, resilence and imagination. We want to share with Europe some of our Arctic values, by delivering a challenging and innovative cultural programme. Bodø is ready to transition from Arctic to ARCTICulation. From cold to cool.
The doors of our region, and our hearts, are wide open to Europe.
How to get to Bodø?
If you want to travel here, you can choose between plane, train, car, Hurtigruten and speedboat.
Bodø is Nordlands regional capital, and a natural starting point for experiencing the rest of the region. Here you will find Bodø Airport and Nordlandsbanen's northern terminus, in addition to the Hurtigruten port. To get around the rest of Salten, cars, speedboats and buses are good options.

Explore more destinations in Salten
Was this helpful?
Thank you for your feedback!
Thank you for your feedback!
We are reading all feedback, but unfortunately we can not respond.