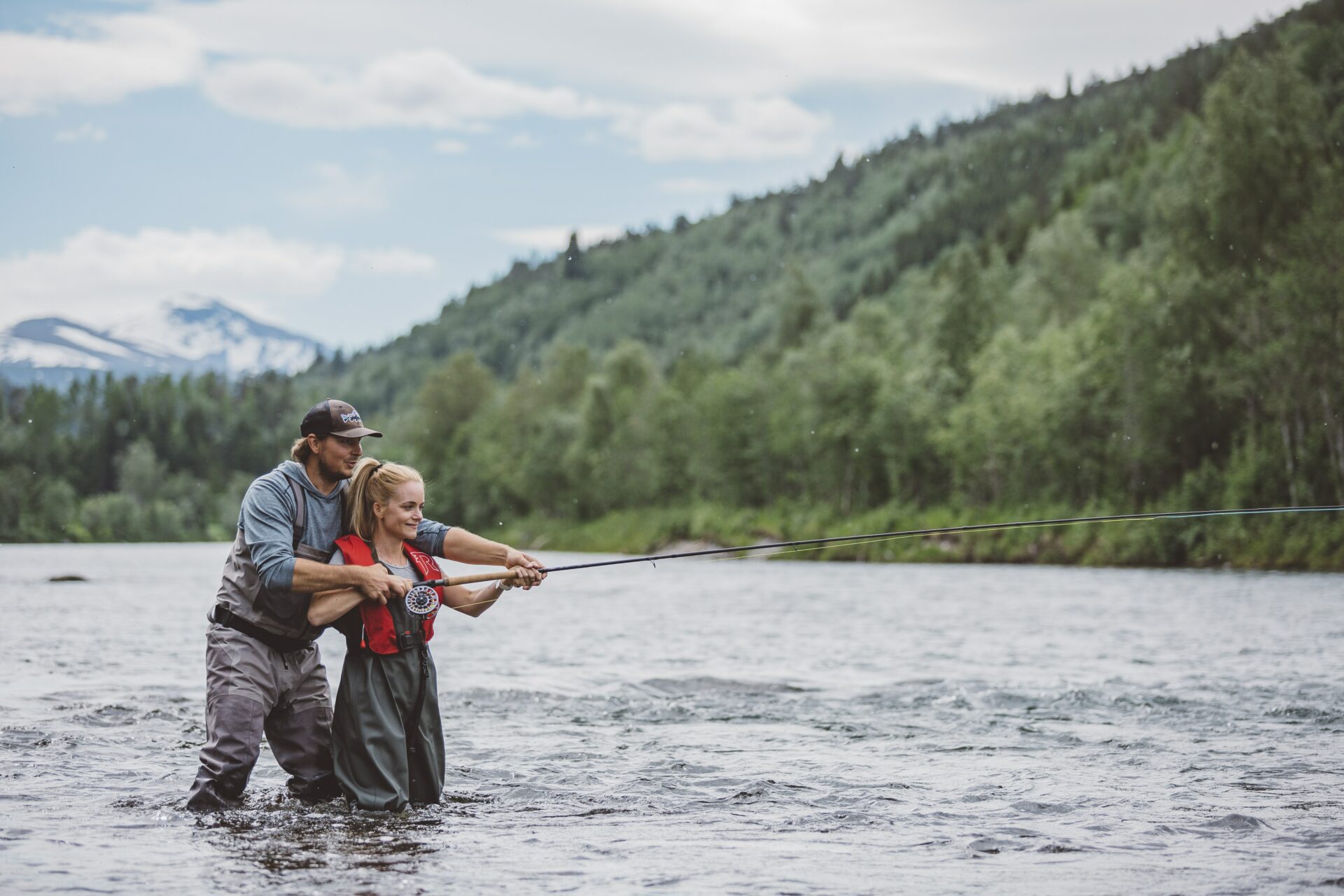 Beiarn
In Beiarn you can explore exciting caves, visit Scandinavia's northernmost stave church and go fishing in the Beiarriver
Beiarn
Beiarn offers classic Norwegian inland nature in a lush valley surrounded by high mountain peaks. Meltwater flows into one of the countrys best salmon rivers, which flows vigorously through the valley down to an idyllic fjord.

In Beiarn you can explore exciting caves, visit Scandinavia's northernmost stave church and travel 1,000 years back in time.
Enjoy the taste if exciting local food, shop for traditional handicrafts and beautiful art.
What to do and eat in Beiarn
What to see, do and eat – when in Beiarn
Beiarn invites diverse and wonderful experiences for young and old. You can fish in the river, go for a walk in the mountains, go skiing on beautiful untouched mountain sides and along well-trodden trails.

You can cycle through the entire village down to beautiful Tvervik and the fjord, which is a national salmon fjord. You can rent a canoe and paddle on mountain lakes, the river or the fjord. Go on cave safaris, horseback riding in the mountains, dog sledding and ice skating on mountain lakes or fjords.

Farmers in the village provide short-traveled ingredients that are transformed into exciting food. In Beiarn you can find everything from goat's cheese to real Beiarlefse. Here you can try lefsebakst that melts on the tongue or chili-marinated feta cheese.

The stave church at Savjord
With timber from his own forest and a postcard as a working drawing, the carpenter and pensioner Magnus Stensland built the impressive Stavkirka on Savjord, which takes you 1,000 years back in time.

Magnus had always had a passionate interest in stave churches. He visited Gol and a postcard from there was all he needed.

Magnus has done everything in his own. He obtained the material from his own forest, and he made the tools for turning the large logs himself.
On the roof, there are more than 10,000 roof chips that have been split and tarred. The only help he has received is a crane truck that lifted the top-tower in to place.


Beiar river
The Beiar river is every angler's true paradise. Here you will find many good and fine selections for both fly fishing and lure fishing.
You can fish for both salmon and sea trout in 22 different zones over a stretch of approximately 30 km.
Hiking suggestions
Beiarn is a beautiful piece of northern Norwegian inland that stretches from Beiarfjord in the north to Svartisen in the south. The Beautiful Beiarriver, one of the country's best salmon rivers, flows through the entire valley. Beiarn consists of magnificent mountain sections with open, slightly hilly plains and high mountain peaks surrounded by glaciers.
Here are our hiking suggestions (Norwegian link)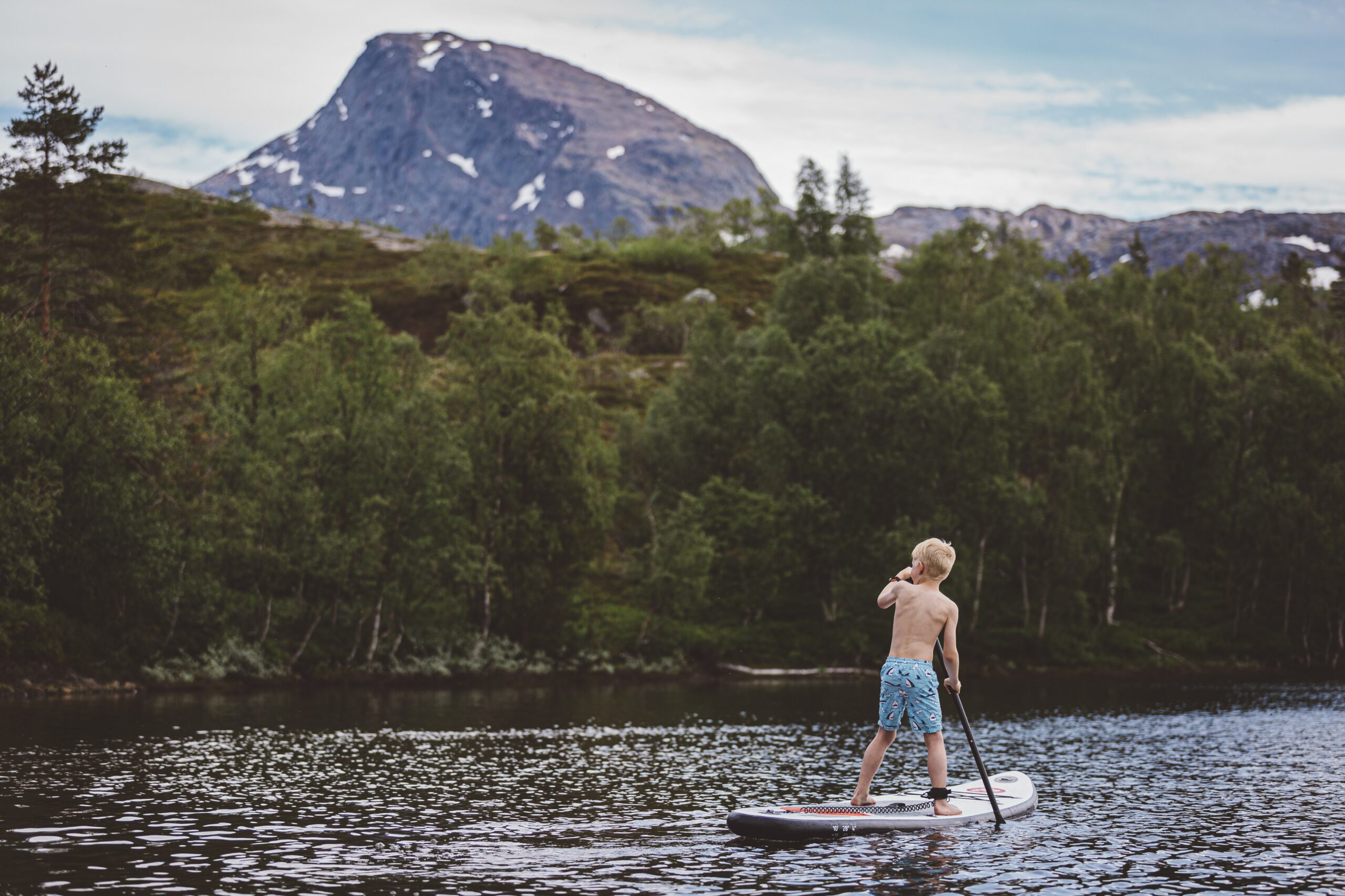 How to be a responsible guest
How to travel to Beiarn
Daily bus connection from Bodø with airport, train station, Hurtigruten and ferries. Bus connection with Saltstraumen on Rv 17 on the coastal road. Distance from Bodø is 70 km.
Karoline O. A. Pettersen
Beiarn tourist information
Explore more destinations in Salten
Was this helpful?
Thank you for your feedback!
Thank you for your feedback!
We are reading all feedback, but unfortunately we can not respond.