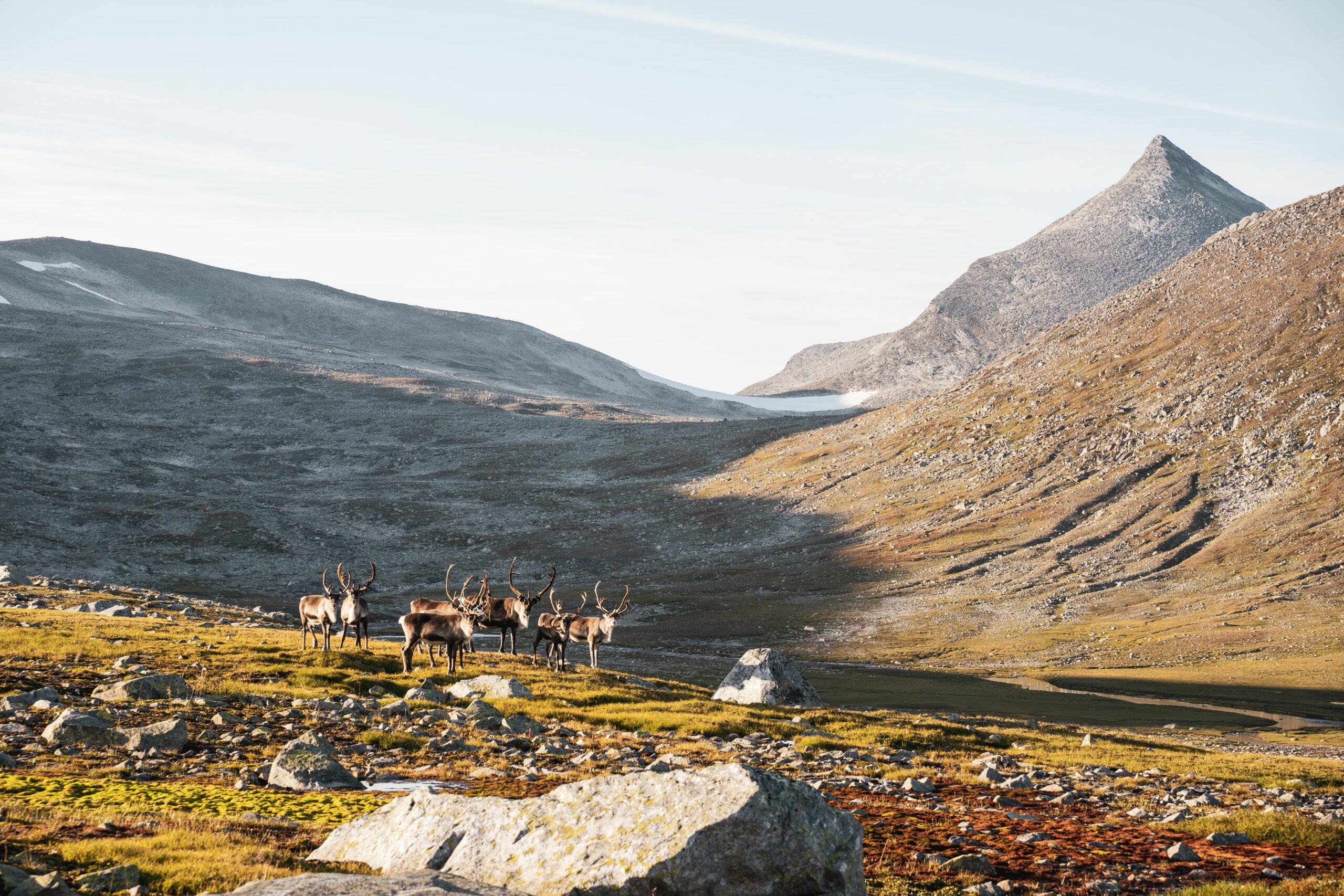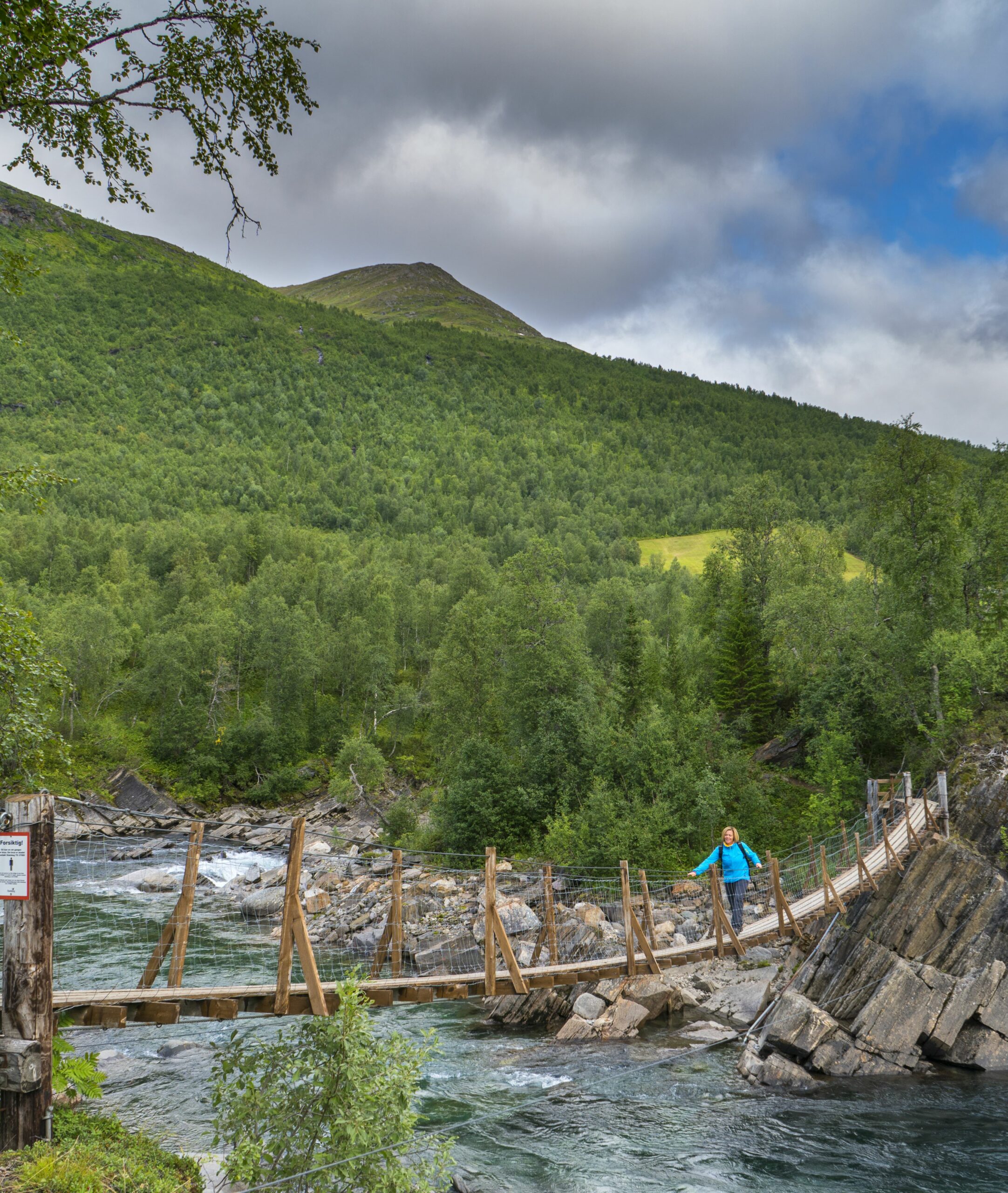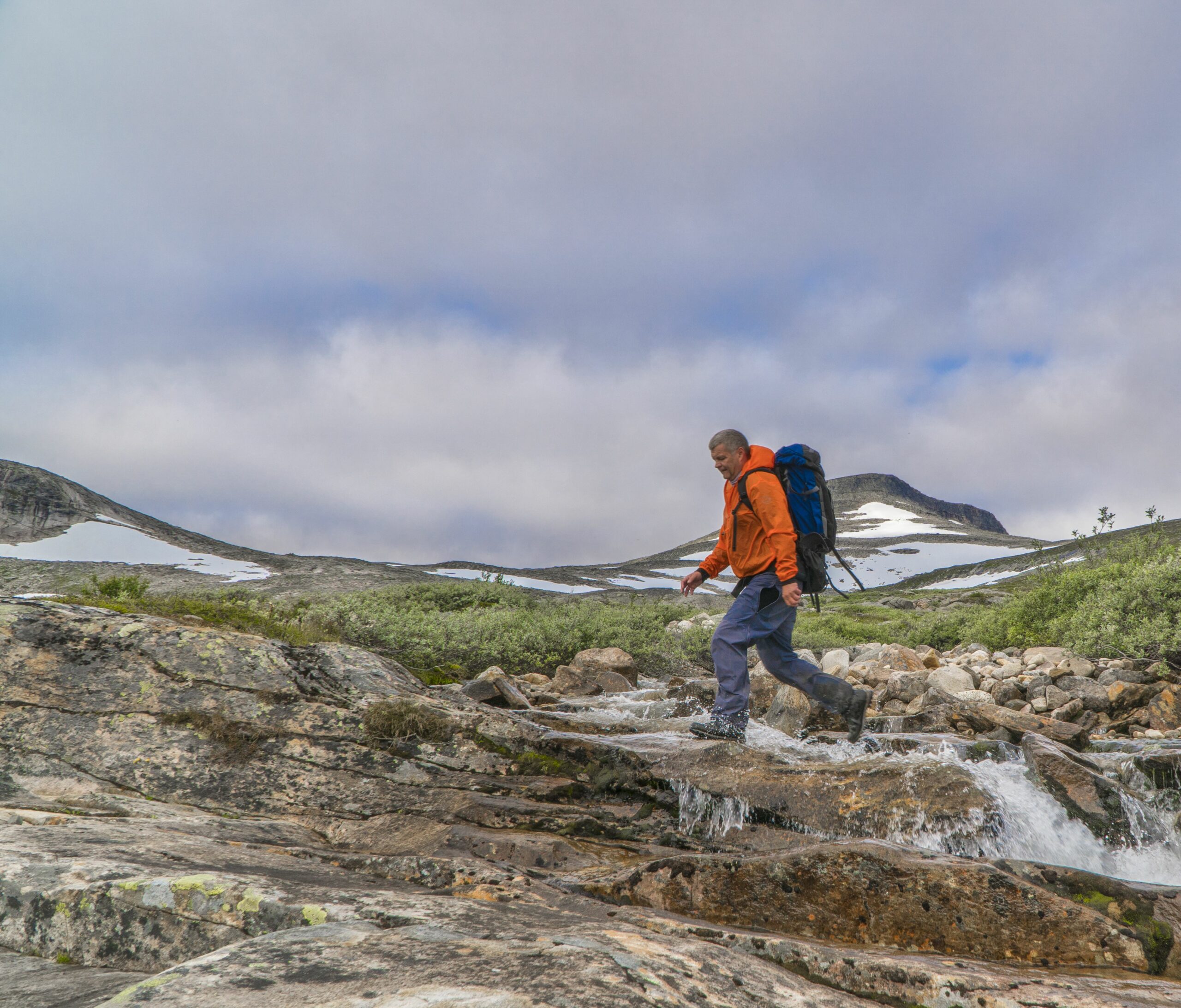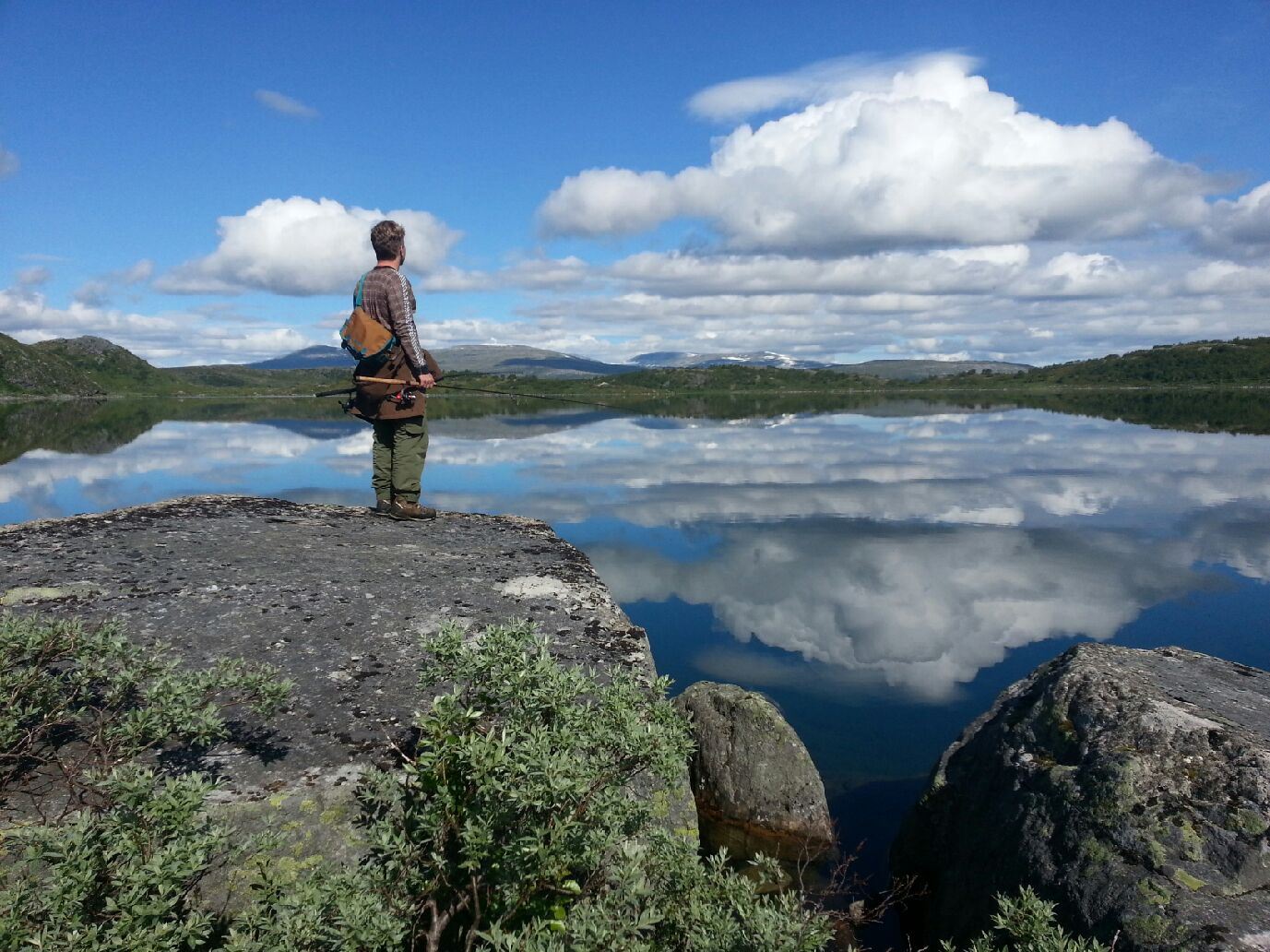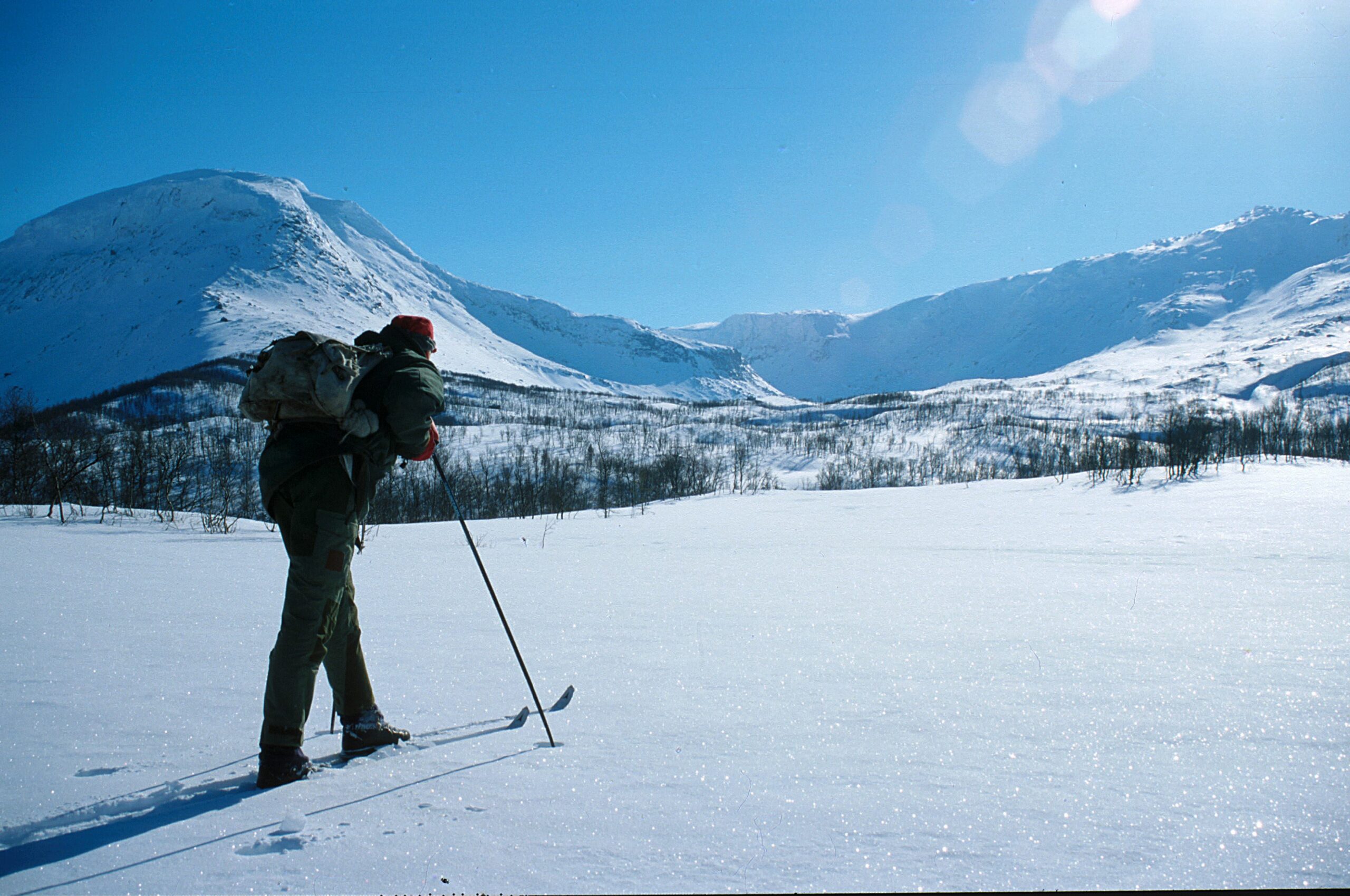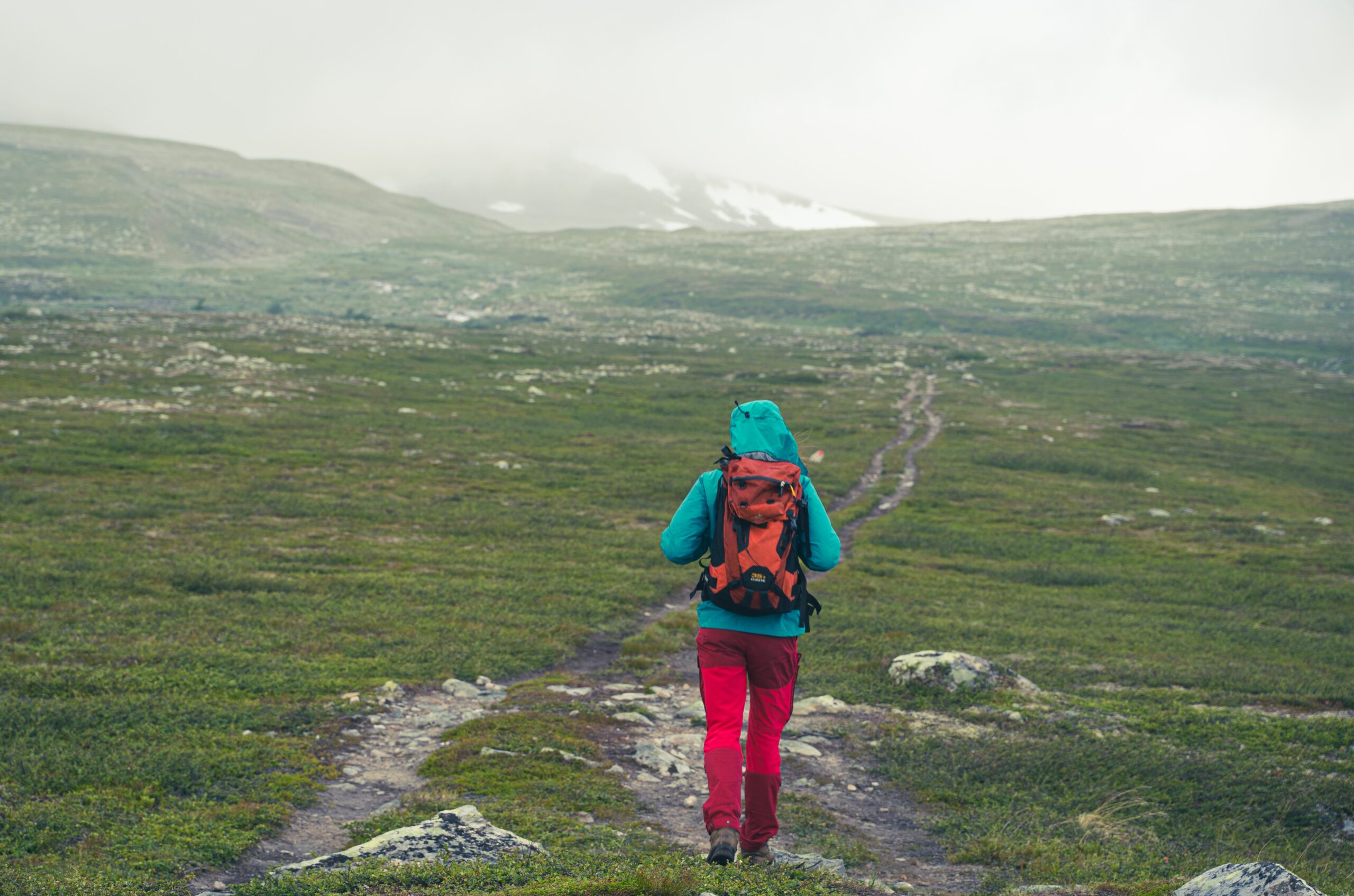 Attractions
Saltfjellet-Svartisen National Park is like a miniature version of Norway. In the west, you will discover deep fjords, steep mountains and the largest glacier in Northern Scandinavia: the Svartisen glacier. In the lowland areas to the south, you will find spruce forests as well as rich birch forests, while the mountain plateaus north and east provide expansive views and good fishing lakes. The calcareous soil provides a rich and varied flora filled with beautiful flowers and plants to excite botanists and hikers alike. The national park also has a teeming animal life and, if you are lucky, you will encounter Arctic foxes, wolverines, eagles and reindeer.
Experiences
Saltfjellet-Svartisen National Park is a mountain area that has become legendary among hikers. The contrasting landscapes, changing weather, long distances and areas without phone coverage mean this national park best suited for hikers who are accustomed to the mountains. However, this group will receive wonderful experiences in return. One recommended hiking route follows the old telegraph line from Storvollen in the south to Russånes in the north. This route is well marked, has several cabins where you can stay overnight – run by the local hiking associations (Polarsirkelen Turlag and Bodø og Omegns Turistforening), the association of hunters and anglers (Saltdal JFF) and Statskog – and allows hikers to experience much of the beautiful nature in Saltfjellet-Svartisen. For those with lower ambitions or less experience, we recommend visiting the Svartisen glacier in the west. There is a scheduled boat service across the fjord and a hiking trail leading to the well-known Engenbreen glacier. If you are feeling adventurous, several local businesses offer guided walks on the glacier. What could possibly be more Insta-friendly than walking on a glacier in the Midnight Sun?
Was this helpful?
Thank you for your feedback!
Thank you for your feedback!
We are reading all feedback, but unfortunately we can not respond.