Cycle along the Cultural Route and the cycle path in Saltdal
Ride from Bodø to Saltdal and back along Kulturveien (The Cultural Route) where you can visit small places with strong rural culture and genuine charm. Don't forget to make a detour to beautiful and lush Beiarn.
Route description
See the map and scroll down for our route description and all the places we recommend stopping along this cycling route.
Reiserute
Saltdal
Storjord, Saltdal
The trip starts in Storjord, Saltdal. Visit the Nordland National Park Center and the Saltdal Tourist Center before hopping on your bike. From here, you can follow the accessible bike path in Saltdal all the way to Rognan.
Saltdal
Nordnes, Saltdal
Make a stop at Nordnes and include a bike rack from Nordnes Kro and Camping. There are many great rest areas along the bike path.
Saltdal
Rognan, Saltdal
Rognan is a natural stopping point with shops, restaurants, accommodations, and anything else you may need.
Kulturveien
The Cultural Road
Follow the Cultural Road "Kulturveien" road over the mountain towards Bodø. There is much beauty to see along the way.
Beiarn
Beiarn
From the Cultural Road, you can take a detour to the beautiful and lush Beiarn for salmon fishing, nature experiences, local food, and charming rural culture.
Kulturveien
Misvær, Bodø
Once you're back on the Cultural Road, follow the route to Misvær. Here, you will find a small town center where you should make a stop. Do some shopping or dine at one of the pleasant restaurants here.
Kulturveien
Saltstraumen – verdens sterkeste malstrøm, Bodø
It is a MUST to stop here. Saltstraumen can be experienced in many ways, both by boat, underwater, or from land. The area offers a range of experiences, food, and accommodations.
Bodø
Bodø sentrum
From Saltstraumen, you will cycle the final leg into the center of Bodø where the trip ends. Set aside some time to experience city life when you arrive.
Start
We recommend starting with a train trip from Bodø to Lønsdal, Røkland or Rognan. Alternatively, you can travel by bus or car to Storjord in Saltdal. If you choose the train to Lønsdal, the route starts along the E6 highway to Storjord. This is an incredibly beautiful stretch, but you will encounter some motorised traffic!
Storjord
Karoline O.A. Pettersen
If you start at Storjord, you can head straight onto the cycle path. You can stop at the Saltdal turistsenter and Nordland National Park Centre with an art gallery and wonderful outdoor areas for young and old alike.
If you want to hike up a mountain, we recommend Solvågtind (55FF) – a majestic mountain in the upper Saltdalen valley. There are many options for dining and accommodation in the Storjord area.
Explore Storjord:
Nordnes
Karoline O.A. Pettersen
From Storjord, you follow the cycle path down the valley along the banks of the Saltdal River towards Rognan. The stage to Nordnes is along an idyllic gravel nature trail. This is a signposted bike ride in an undulating valley landscape that you will long remember. There are several nice rest areas along the route, which stays away from the E6 highway. Nordnes Kro og Camping sells packed lunches for cyclists to take with them.

You can stock up on food and drinks at Nordnes, Røkland or Rognan. We recommend you try the local sweet treat, Møsbrømlefse, which is a specialty in Saltdal. You will find accommodation in the same places. 
Explore Nordnes:
The cycle path leads all the way to Rognan – the municipal centre in Saltdal. You will find everything you need here like shops, accommodation, places to eat and a branch of the Wine Monopoly.
Hikes from Rognan:
When you continue riding towards Bodø, you have two options:
Along the fjord
The route out along the shores of the fjord offers wonderful fjord views in scenic surroundings. You follow a gravel road and path (you will need to walk your bike 1.5-2.5 km unless you are a mountain biker) and need to take care of yourself.

Over the mountain On the route over the mountain, you follow the Kulturveien (The Cultural Route), which is route no. 812, to Vestvatn and Misvær. You can also make a detour along the way to Beiarn. (We recommend this route.)
If you want to extend your trip, we recommend making a detour from Vestvatn over the Beiarfjellet mountain pass to the scenic cave and salmon fishing municipality of Beiarn. You can get a taste of Pite Sami or medieval history in the miniature stave church.
You can pick and choose between hiking routes in Beiarn. Options include Segelfjellet (55FF) and Kristinagammen (55FF). You also have the option of continuing by boat out the Beiarfjord to Kjelling, and then following route no. 17 to Saltstraumen.
Things to do in Beiarn:
The Cultural Route: Vestvatn and Misvær
Bjørklund farm
On the route over the mountain, you follow the Kulturveien (The Cultural Route), which is route no. 812, to Vestvatn and Misvær. You will find accommodation, local food and shops etc. If you want a nice walk, we recommend walking to the lake Rognlivatnet (55 FF).

From Misvær to Sand, follow the main road on the western side of the fjord. The road on the eastern side is closed due to the risk of landslides.
The two routes meet up at Sand.
Things to do along the Cultural Route:
Saltstraumen – the world's strongest tidal current
Ernst Furuhatt
From Sand to Saltstraumen, follow Kulturveien (The Cultural Route), which is route no. 812, through the changing, classic north Norwegian landscape – from fjord to high mountains. Expect your pulse to rise as you ride over Kvikstadheia.
Saltstraumen speaks for itself, with the world's strongest tidal current and accommodation options in all categories. You can join a guided tour, go fishing or simply walk beside the foaming Saltstraumen (55FF).
Activities, food and accommodation at Saltstraumen:
The ride from here to Bodø starts on the busy route no. 17 but when you reach Godøystraumen (approx. 4km) turn off onto the much quieter Tverlandsveien to Tverlandet and then continue on the pedestrian and cycle path to downtown Bodø.
All activities, accommodation and places to eat nearby:
Tips for your bike ride:
55 Forførende friluftsmål (enticing outdoor destinations) – often 55FF – are specially selected, attractive hiking destinations in Salten ranging from easy walks to more demanding hikes. Read more about 55FF HERE.
Change your cycling direction and time of day to suit the weather and other wishes. Remember it's light 24/7 here during the summer. You can always turn back or replace stages by express boat (if possible).
Bring a bike pump, tyre lever, extra bike tube and multi-tool suitable for your bike. There are few bicycle operators in the district.
Bring a water bottle. The water from mountain streams is mostly drinkable.
Check the opening hours of the grocery stores you plan to use before you set off.
Leave as few physical traces as possible and always dispose of your rubbish responsibly.
Remember you are not permitted to camp closer than 150 m from an inhabited house or cabin.
Special rules may apply for camping in nature reserves.
Be considerate to other traffic (even though there is not much).
Greet people you meet and stop for a chat.
SeE and do
Explore Saltdal
Karoline O. A. Pettersen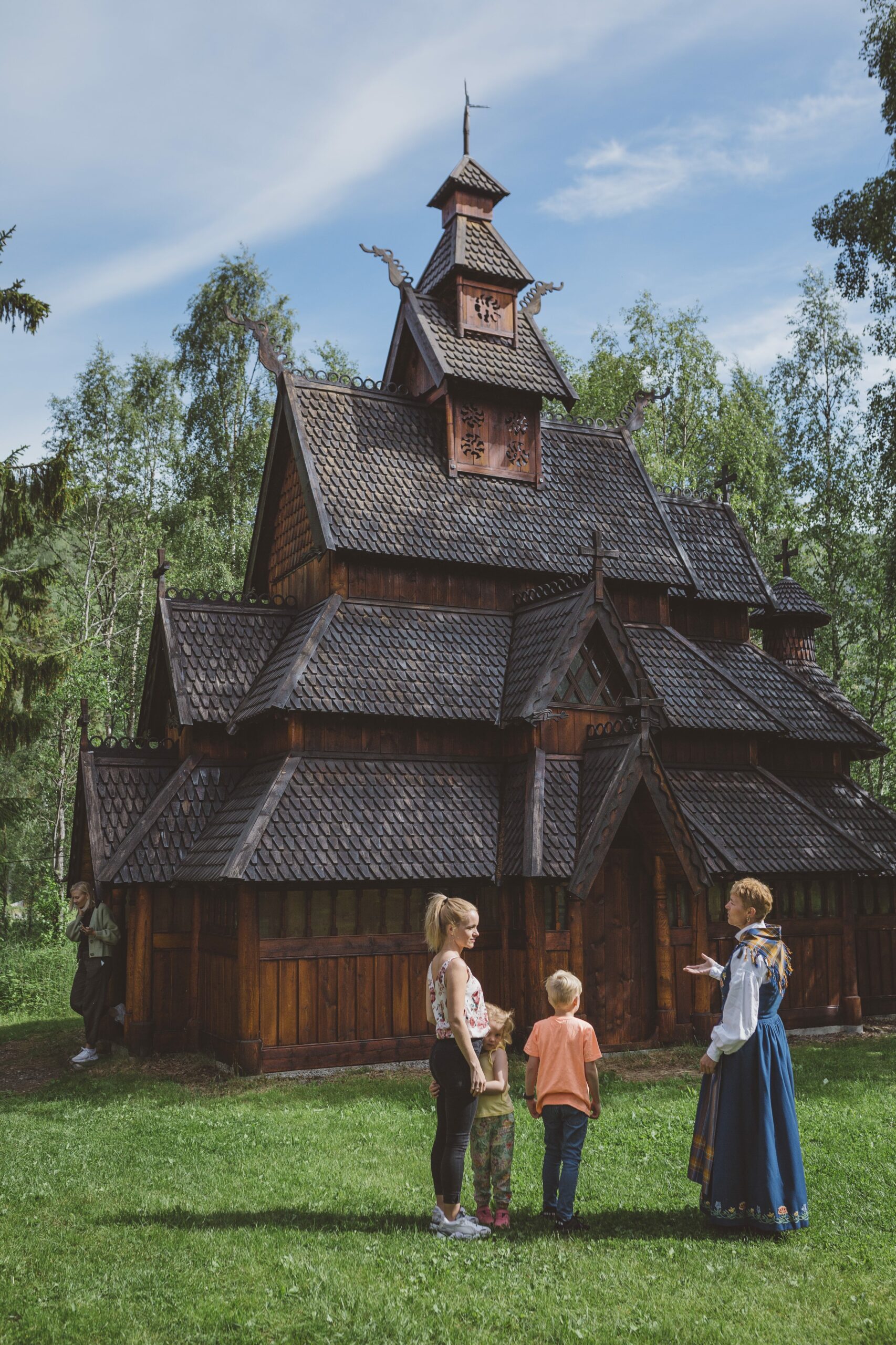 See and do
Explore Beiarn
see and do
Explore Saltstraumen
Was this helpful?
Thank you for your feedback!
Thank you for your feedback!
We are reading all feedback, but unfortunately we can not respond.