Top 14 Insta spots
Keen on having the nicest instagram feed?
We have created a list of the most photogenic places in Bodø and Salten.
Remember to always tag your pictures with #visitbodo and #mittsalten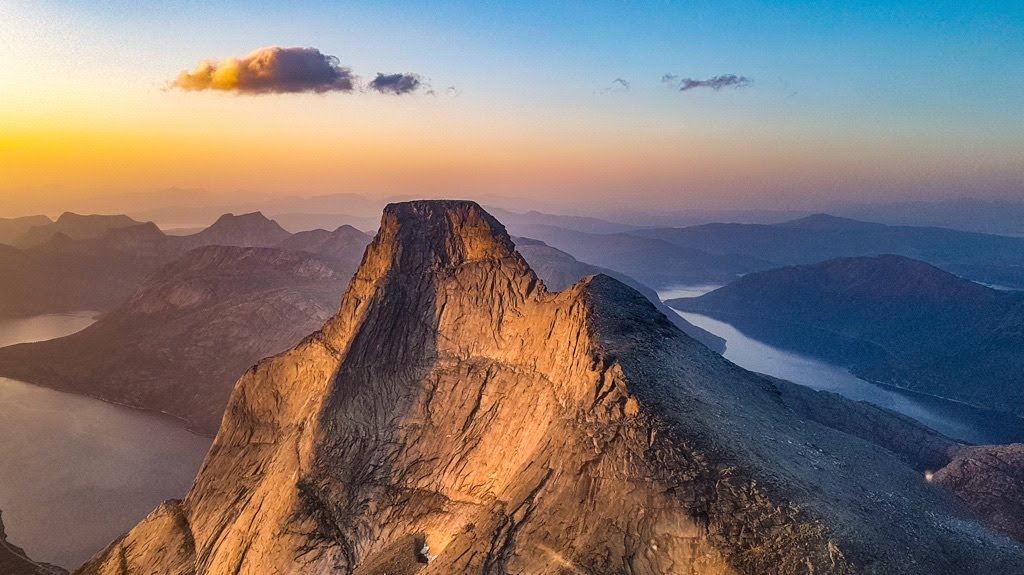 1. Hovdsundet
Bodø's answer to Bora Bora, Hovdsundet is photogenic with a capital P. This chalk-white sandy beach connects the island of Litlhovden with the mainland and is surrounded by crystal clear azure sea. Does it get more Instagram-friendly than that? Hardly.
#Hovdsundet #Bodø
2. Manshausen
The award-winning Manshausen cabins are situated at Nordskott in Steigen municipality. Not only are these characteristic cabins photogenic in their own right, the surroundings and views of the crystal-clear blue sea are about as Instagram-friendly as it gets.
#Manshausen #Steigen
3. Finnesfjellet and Finnesjuran
The iconic rock formations and spectacular views sum up the hike to the top of the mountain Finnesfjellet in Gildeskål municipality. You will find the route's best Instagram location at an altitude of around 250 m, where the majestic and characteristic Finnesjuran rock formations dominate the landscape.
#Finnesjuran #Gildeskål
4. Rago national park
Picturesque Rago National Park is in Sørfold municipality. The richly contrasting landscape offers crystal clear rivers, thundering waterfalls, peaceful pine forests, smooth rock formations and jagged cliffs. You will never run out of photo opportunities. Head up to the viewpoint at Grisryggen for Rago's most beautiful view (and best Insta spot) of the mighty Litlverivassfossen waterfall.
#Rago #Sørfold
5. Keiservarden
Keiservarden (The Emperor's cairn) is often referred to as the "roof of Bodø" and is one of the city's most popular hiking destinations. The view from Keiservarden is impeccable – you can look out over the Bodø peninsula, Saltenfjord, Børrvasstindan mountains and the "Lofoten wall". Go on a Midnight Sun hike here for real Instagram material.
#Keiservarden #Bodø
6. Saltstraumen
Just 33 km from downtown Bodø, you can experience the world's strongest tidal current, Saltstraumen. This natural phenomenon is a spectacular sight and a cool photo subject. For the best photos, visit when the tidal current is at its strongest.
#Saltstraumen #Bodø


7. Ingeborgfossen
Waterfall + Instagram = true! The Ingeborgfossen waterfalls are in Saltdal municipality, and these powerful and spectacular rapids look extremely good in front of a camera.
#Ingeborgfossen #Saltdal
8. The Arctic Hideaway
Award-winning architecture in scenic surroundings – does it get any better? The Arctic Hideaway is situated out at sea on the island of Fleinvær in Gildeskål municipality – a perfect place for peace, tranquillity and wonderful photos.
#Thearctichideaway #Gildeskål
9. Svartisen
Covering 370 km², the Svartisen glacier stretches across the municipalities of Meløy, Rødøy and Rana and is Norway's second largest glacier.
The ice mass covers a wide spectrum of blue tones, from transparent ice to turquoise and dark blue.

The azure lake Engabrevatnet is in front of Engabreen, Svartisen's most famous ice tongue. You are likely to fill your memory card here – the whole place is the epitome of Instagram-friendliness.
#Svartisen #Meløy


10. Valnesfossen
Bodø's highest waterfall, Valnesfossen, is also extremely photogenic. If you want to get the best photos of this waterfall, a cold shower is normally thrown in for good measure but, as the saying goes, do it for the Gram!
#Valnesfossen #Bodø
11. Brennviksanden
It's not without reason that Brennviksanden in Steigen has several times been included on a list of Norway's most beautiful beaches. This 2 km long beach offers soft white sand, crystal-clear water and colourful flowers, surrounded by majestic mountains.
Brennviksanden is a nature reserve, so camping and campfires are prohibited on and around the beach. However, the beach is a perfect place for swimming, sunbathing, strolling and it's incredibly photogenic.
#Brennviksanden #Steigen
12. Rødøyløva
You will get one of the best views in the Salten region from the top of Rødøyløva. This mountain summit 440 m above sea level offers spectacular panoramic views of Rødøy's beautiful archipelago. Hike to the top, take plenty of wonderful photos but be careful: don't get too close to the edge because some sections contain loose rocks.
#Rødøyløva #Rødøy
13. Langsanden
On the island of Sandhornøya in Gildeskål municipality, you will find the beautiful beach, Langsanden.
The sand is chalk-white, the sea is blue, and the surroundings are spectacular – ideal conditions for perfect Instagram photos.
The grassy field near the beach is a great place for camping.
#Langsanden #Gildeskål
14. Hamarøyskaftet
Keen for an aerial experience? A trip to the climbing gem of Hamarøyskaftet offers great views and really cool photos. If you want to conquer this distinctive mountain, you need a guide, but previous climbing experience is not required.
#Hamarøyskaftet #Hamarøy
Was this helpful?
Thank you for your feedback!
Thank you for your feedback!
We are reading all feedback, but unfortunately we can not respond.