Langsanden
Langsanden is a 2 km long pristine white sandy beach surrounded by scenic landscapes on Sandhornøy in Gildeskål. The beach is incredibly spacious, and even though many people visit, there is always plenty of room. It is a delightful place to pitch a tent and enjoy long summer evenings.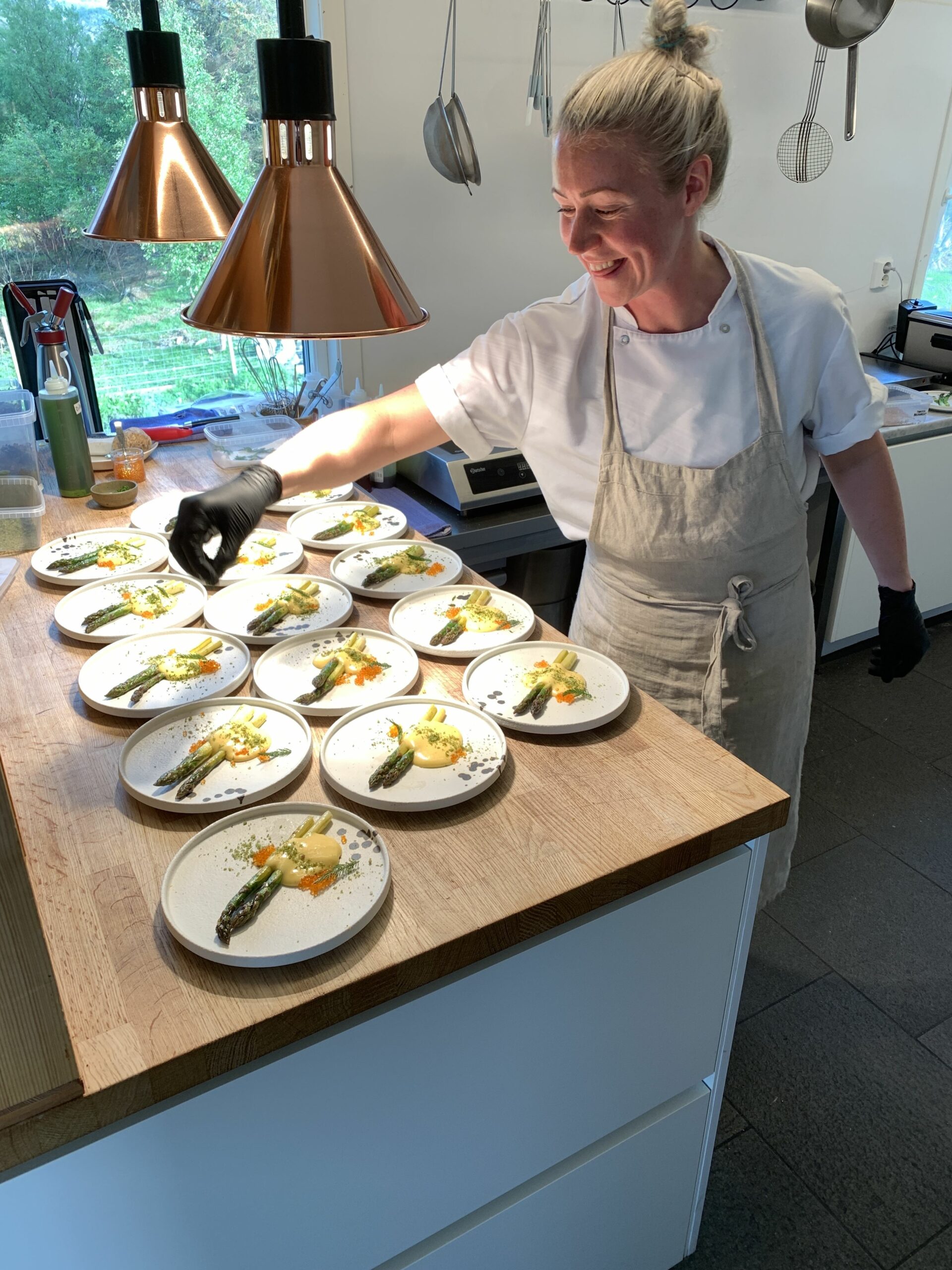 Turbeskrivelse
You don't have to travel to tropical areas to experience shallow beaches and crystal-clear waters. A trip to Langsanden offers a beautiful natural experience year-round and is popular for experiencing the midnight sun and northern lights.
The beach is almost 2 km long and a whopping 300 meters wide, making it perfect for a scenic seaside walk throughout the year.

If you want to stay longer at Langsanden, there are nice grassy areas for camping behind the beach. There are also toilet and shower facilities in a service building at the beach. To ensure a fantastic visit for yourself and others, it's important to use the available facilities, take care of your own trash, and avoid leaving lasting traces in nature.

If you're not a fan of camping, you'll find Følvika Northern Retreat nearby, where you can spend the night "under the open sky" in a dome.
This hike is one of Salten Friluftsråds 55 attractive hikes in the Salten region.
Getting to Langsanden
Langsanden, also known as Sandviksanden, is located on Sandhornøya. Drive soth from Bodø towards Sandhornøy in Gildeskål. Drive along the coastal road Fv. 17, and swing right to Sandhonrøy, cross the bridge, and drive for a while before eventually turning right towards Alsvik. From there, simply follow the road until you see the beach and a large parking lot. From the parking lot, cross the road and head down to the beach.
The easiest way to get to Sandhornøya is by car. You can also combine the trip with a express boat to Våg and continue by bike or bus.
Both the bus and boat allow you to bring your bike for free, but it's advisable to reserve space for both yourself and your bike.
Gallery Langsanden
At Langsanden, you can experience the fascinating photo exhibition "Å eg veit meg eit land" (Oh, I know of a land). The exhibition originated from a national photo competition where all entries had to have a title from one of the verses of the song "Barndomsminner frå Nordland" or "Eg veit meg eit land," as it is also known. The lyrics were written by Elias Blix, a native of Gildeskål.
The exhibition officially opened in August 2022 and consists of 12 photographs mounted on large granite stones. The stones are placed in the terrain before reaching the beach, allowing you to explore the exhibition in a stunning setting while enjoying a beach walk.
Bonus Tips
If you're in the area with plenty of time, there are several things you should check out. Here are our recommendations:
Sandhornet
The sharp peak is the "ultimate hike" for many locals in Gildeskål. The hike is very challenging, but the view over the archipelago from the top is a reward well worth the effort.
Elias Blix
On Sandhornøy, you'll find Elias Blix's childhood home. The yard where he grew up now houses an exhibition by Nordlandsmuseet (Nordland Museum) and a café during the summer season. From here, you can also take a walk along Blixstien, a trail dedicated to Elias Blix.
Arnøyene
From Horsdal on Sandhornøy, you can take a ferry to the beautiful Sør-Arnøy. If you have a car or a bike, you can explore the scenic island. Visit one of the local dining establishments and enjoy a seafood feast or join in on a dance. There are also accommodation options at Arnøy brygge if you wish to stay longer.
Flere turmål og aktiviteter i nærheten
Was this helpful?
Thank you for your feedback!
Thank you for your feedback!
We are reading all feedback, but unfortunately we can not respond.