Cozy places
Are you looking for a weekend getaway?
These cozy accommodations are perfect for the weekend trip.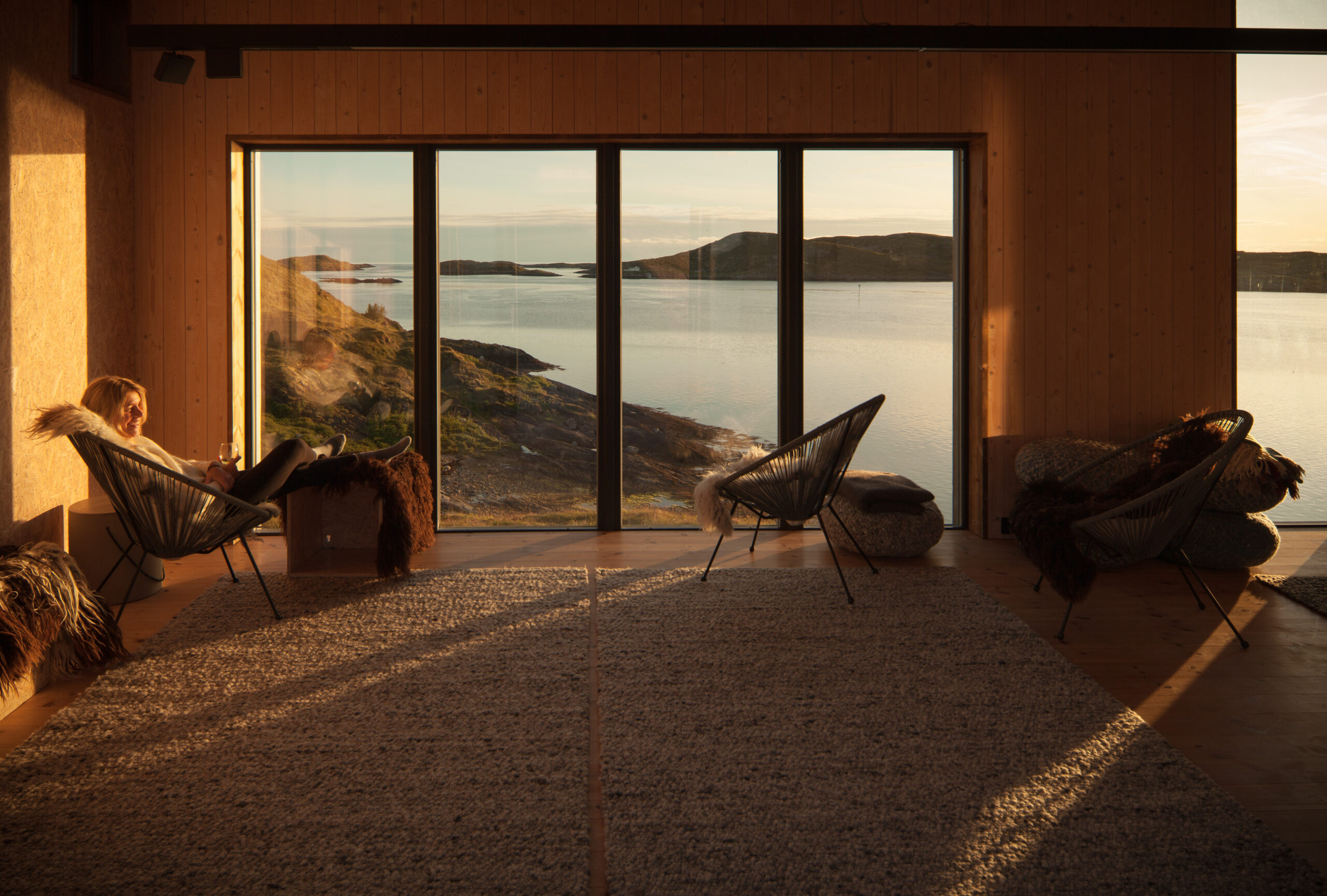 1. Manshausen
At Manshausen, you get the feeling of being out in nature while sitting comfortably behind the large glass windows. This really is a lovely place to stay indoors in all weathers. If you're lucky, you'll get to see the northern lights from your bed or armchair inside the cabin.

At Manshausen you can also take part in activities such as fishing, paddling, snorkeling, climbing, mountain tours and sea eagle safaris. You also find a fabulous restaurant in the area with dishes made from local ingredients.
2. The Arctic Hideaway
Out in the sea west of Bodø, you find Fleinvær and the Arctic Hideaway. Fleinvær has no cars and no shops, the perfect place to really find peace.

The complex has four sleeping houses and a bath house with two toilets, a sauna, a kitchen house, a lounge, and a cloud and sea observatory inspired by a Sami storehouse. All arranged for tranquility and peace of mind surrounded by beautiful nature.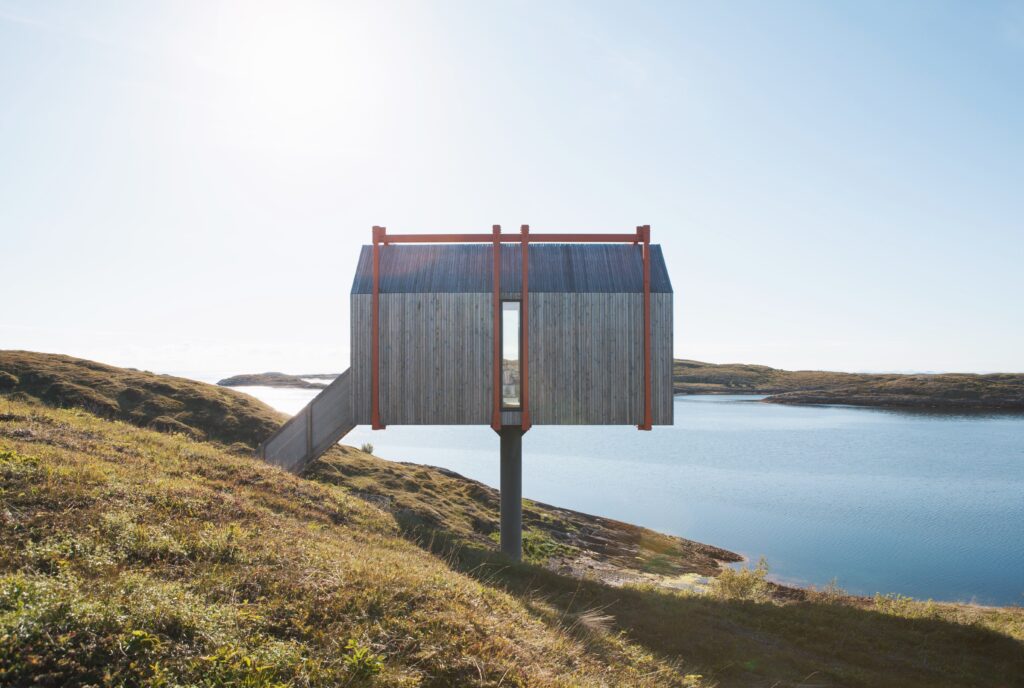 3. Følvika Northern Retreat
In Følvika you can find peace and quiet, recharge your batteries, enjoy the delicious home-cooked food with local ingredients and be close to nature.
Stay overnight in the old barn or try glamping in the dome. Look up at the start and watch the northern lights fluttering above you. Sit by the fire and look out to sea – it's magical every time. If you get restless, there are many hiking opportunities nearby.
Følvika is dog-friendly, perfect for those who want to take their four-legged friends on a trip.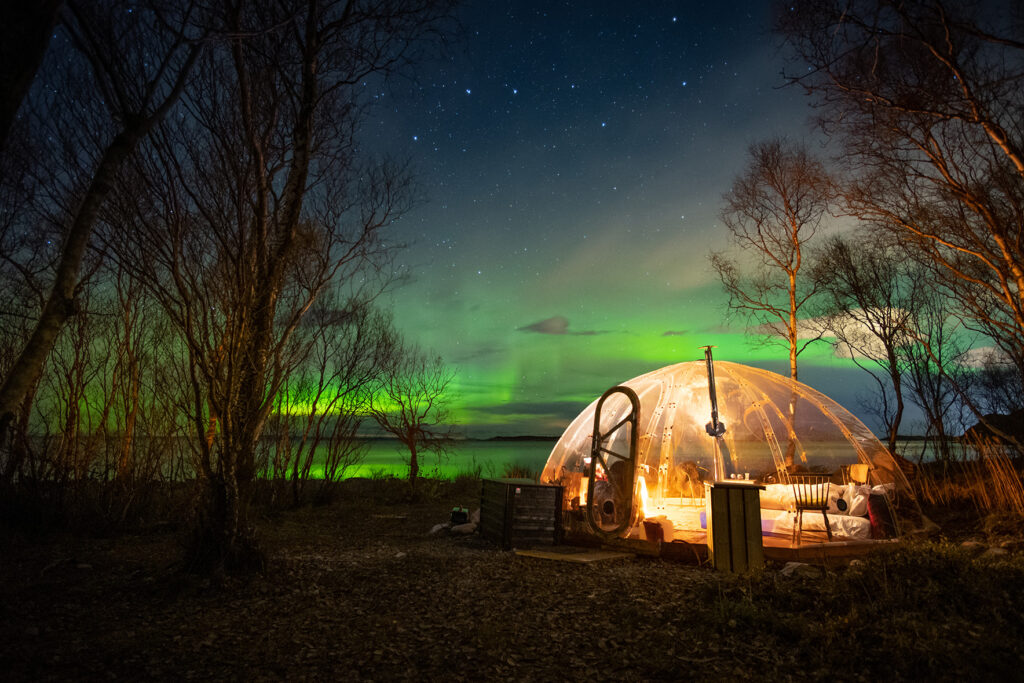 4. Tranøy lighthouse
Tranøy lighthouse – a magical place for peace of mind and enjoyment. Being there either in good weather or in a storm experiencing the mighty mountains, the sea, the birds, the northern lights will leave a deep mark on body and soul. The lighthouse was built in 1864 and is today automated and in full operation.

The restaurant offers homemade food with the best ingredients from the local area. Here you can either just relax, or you can fish from the rocks at the lighthouse, jump into the sea, watch the birdlife, take a photos with the "Lofoten Wall" in the background, walk or cycle in their beautiful nature.
5. Arctic Cabins
These cozy cabins are located at the foot of Beiarfjellet. Here you can lower your shoulders and enjoy the northern Norwegian nature. Go for a walk in the forest or on top of Beiarfjellet, try your luck at fishing or scout for the northern lights.
Here there are many activities for those who like to be outside (and enjoy themselves indoors). They also offer local, high-quality food, remember to buy what you like to take home with you.
You may also like:
Was this helpful?
Thank you for your feedback!
Thank you for your feedback!
We are reading all feedback, but unfortunately we can not respond.