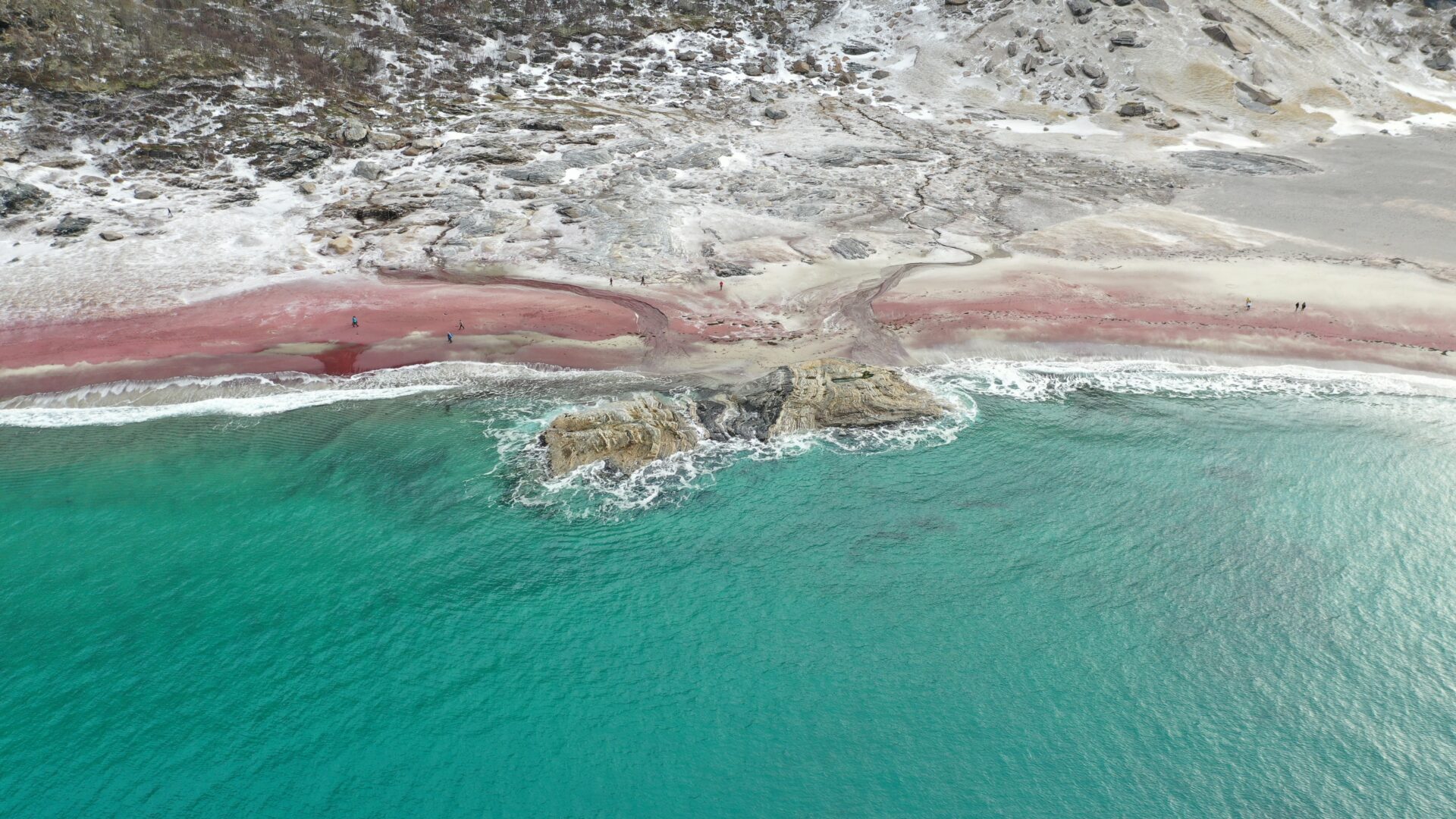 Mjelle
"Mjelle is different from everything else. You must have been here to be able to understand". The local artist Terje Nilsen has immortalized this natural gem in his norwegian song and many residents in Bodø have to come out here at regular intervals.
Facts about the trip
Parking/start: Marked parking at Mjelle

Difficulty: Easy

Ascent: approx. 14 m

Highest point: approx. 14 m

Length: 2.2 km round trip

Estimated time: 1 hour round trip

Terrain: Trail

Municipality: Bodø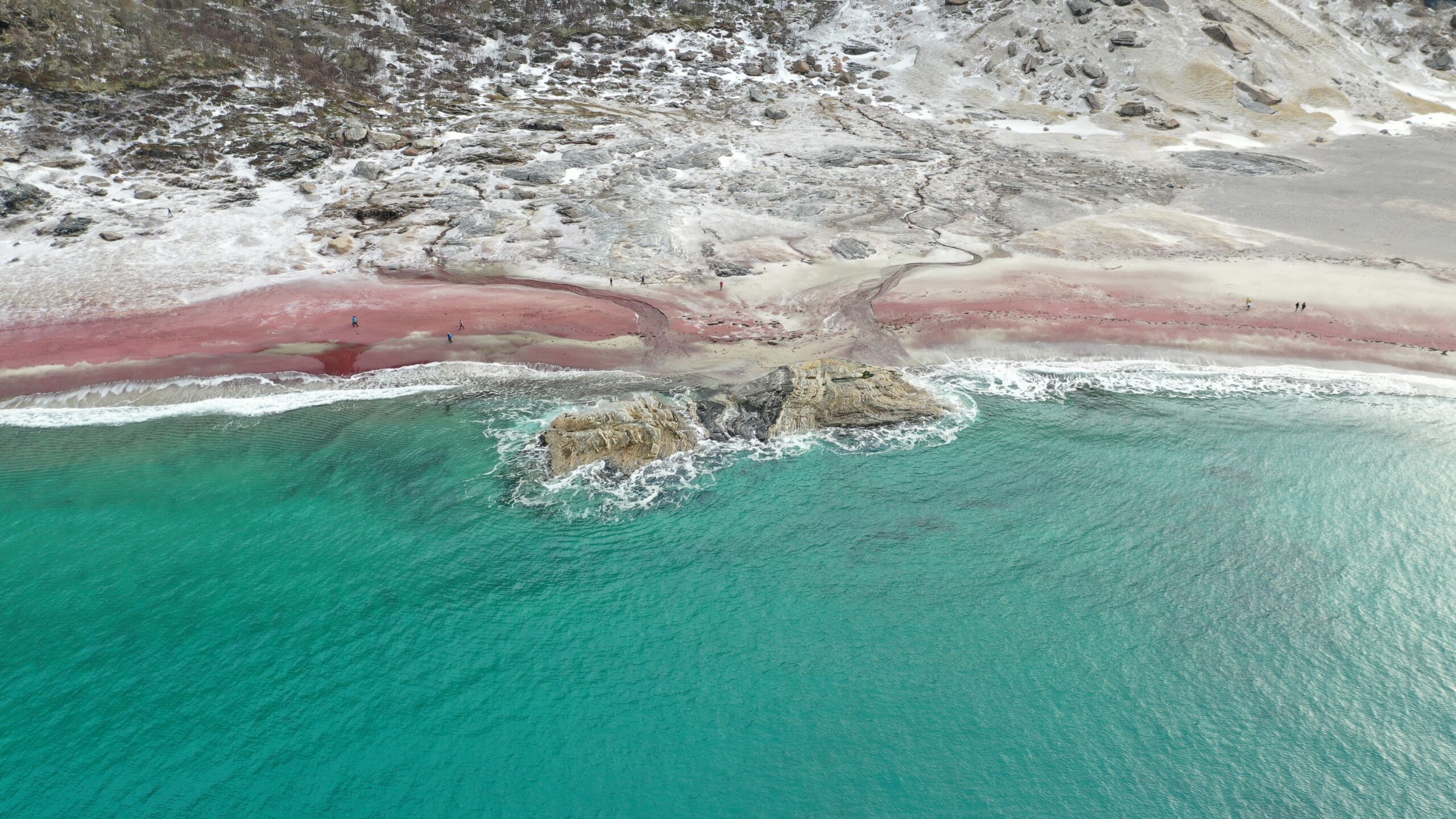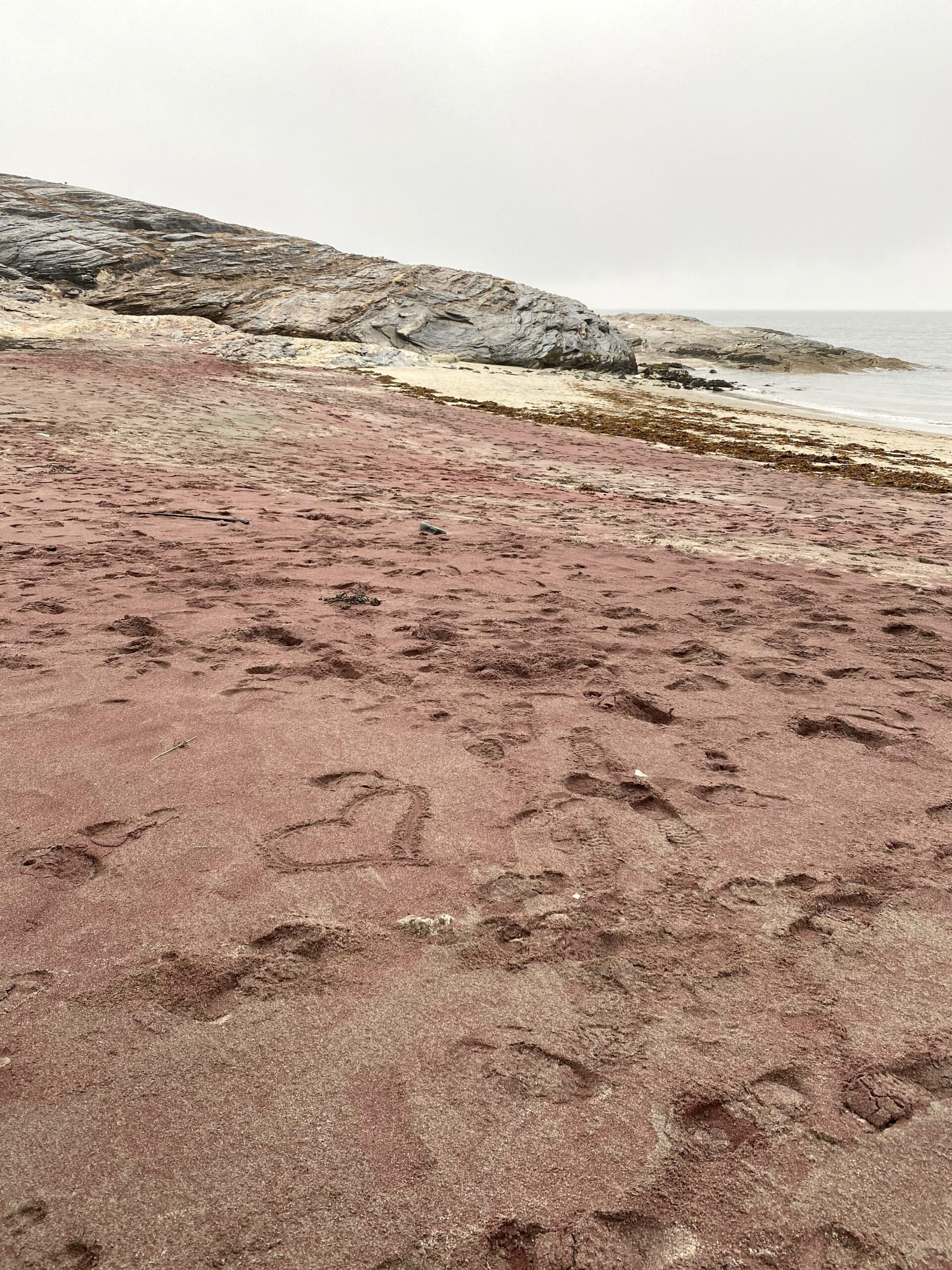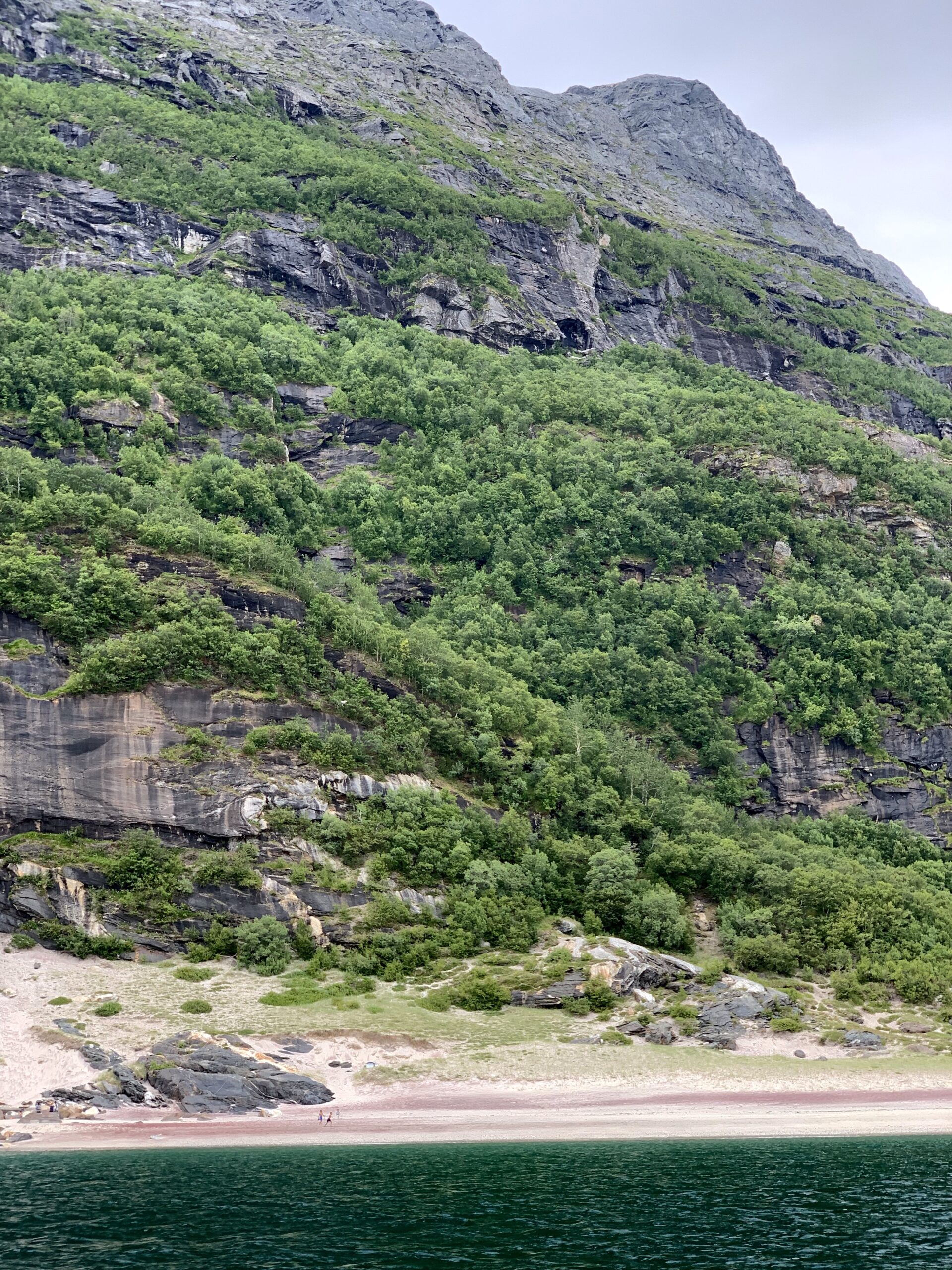 About the trip
The atmosphere when you meet the great sea in the north is as majestic in summer as it is in winter. This must be Northern Norway's most romantic midnight sun spot, at least if you bring the guitar and can pull out a few well-chosen romantic verses.
The beach often has a red color that is not due to the midnight sun, but ground garnet, a group of minerals that you find in the rocks in the area. Over the years, these mountains have been ravaged by all kinds of weather. This has led to the sand on Mjelle being filled with the red color from the garnet mineral. If you're lucky, you can find the mineral in larger crystals (lumps) that can be used as gemstones.
Along the entire route, there is a hiking trail with benches and barbecue areas.

The trip is one of Salten Friluftsråds selected 55 attractive hikes in the region.
Start
Drive or cycle "midnattsolveien", county road 834, 2 miles in the direction of Kjerringøy. Turn left and drive the road marked Mjelle/Mulstrand for 3 km. Park in the designated parking area at the end of the road. The well-marked hiking trail to the beach starts here.

If you want to travel by public transport, take a bus from the center of Bodø to Mulstrand bus stop. Several daily departures, approx. a 35 minute journey. It is approximately 3 km from the bus stop to the trail's starting point, but you can bring a bicycle on the bus to shorten this part of the trip. Check the bus table and plan your route at reisnordland.com
Was this helpful?
Thank you for your feedback!
Thank you for your feedback!
We are reading all feedback, but unfortunately we can not respond.