Mjelle
"Mjelle is different from everything else. You must have been here to be able to understand". The local artist Terje Nilsen has immortalized this natural gem in his norwegian song and many residents in Bodø have to come out here at regular intervals.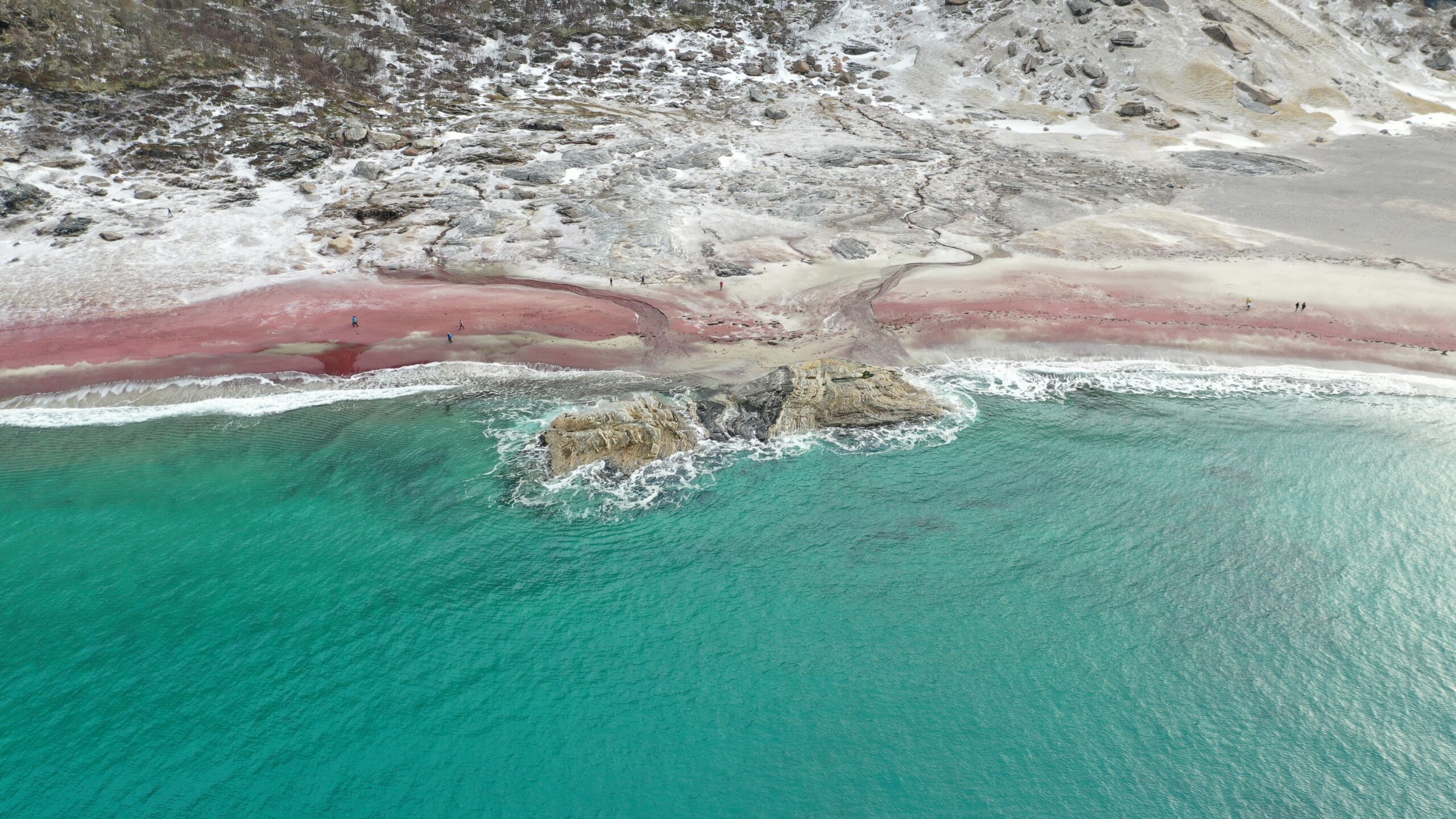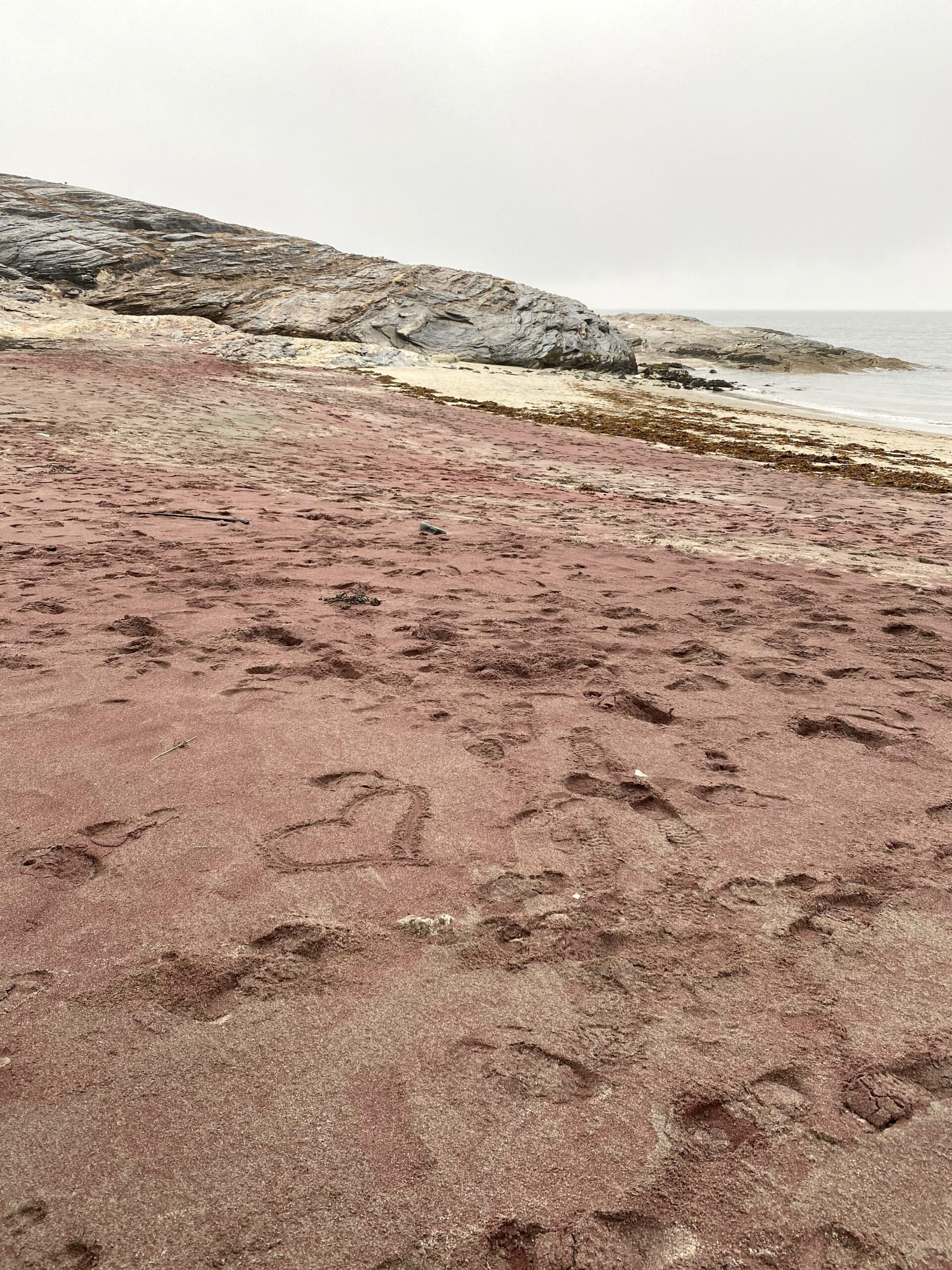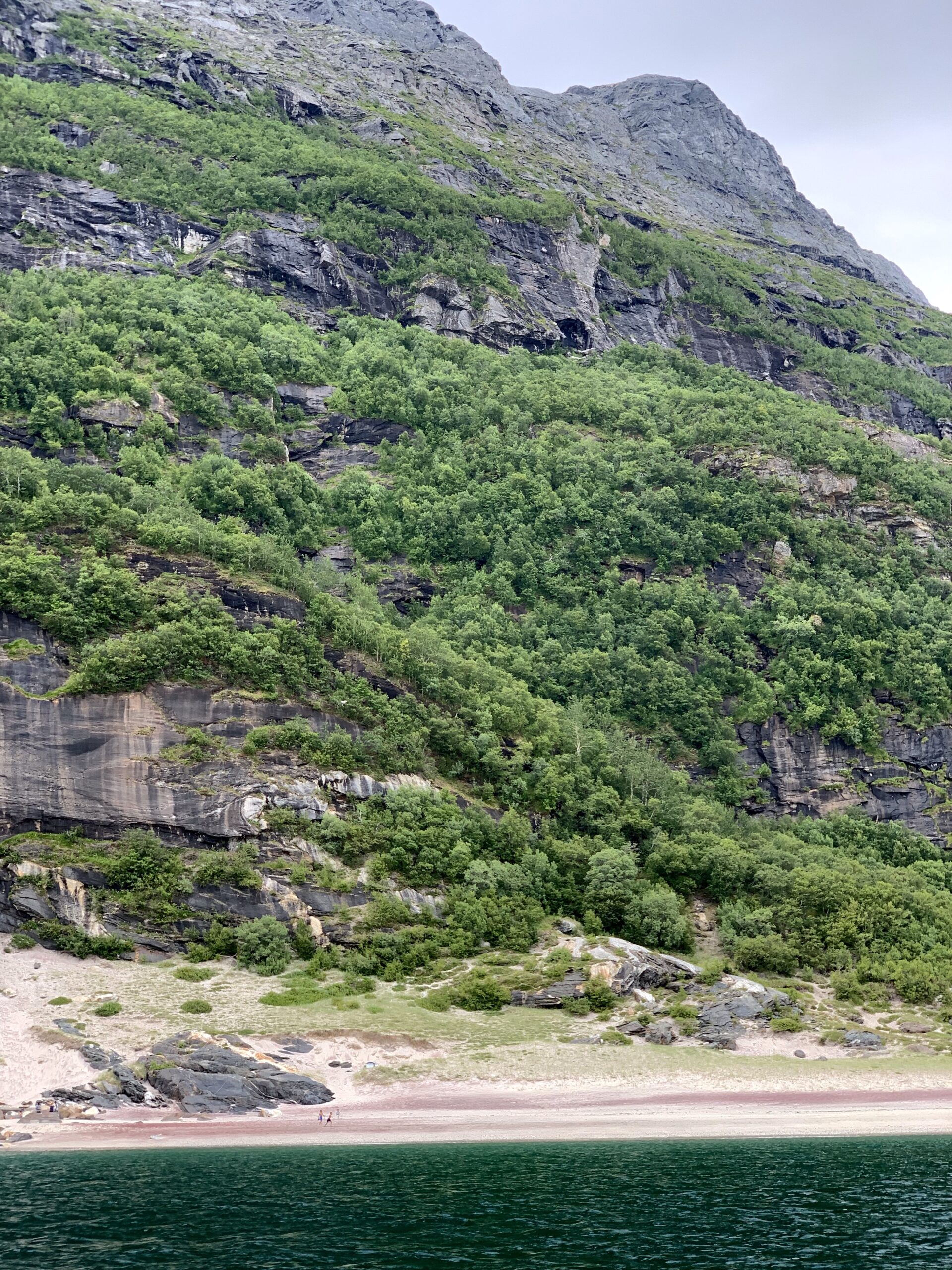 About the trip
The atmosphere as you encounter the vast ocean to the north is equally majestic in summer and winter. But in summer this must be Northern Norway's most romantic midnight sun spot.
The beach often has a red or pink color, not due to the midnight sun, but from garnet, a group of minerals found in the area's rocks. Over the years, these rocks have been ravaged by all kinds of weather, resulting in the sand at Mjelle being filled with the red color from the garnet mineral. If you're lucky, you may find larger crystal formations (clumps) of the mineral that can be used as gemstones.
Along the entire route, there are well-maintained hiking trails with benches and picnic areas.
The trip is one of Salten Friluftsråds selected 55 attractive hikes in the region.
How to Get to Mjelle
Drive or cycle along Midnattsolveien, County Road 834, for 20 kilometers towards Kjerringøy. Take a left turn and drive along the road marked Mjelle/Mulstrand for 3 kilometers. Park at the designated parking area at the end of the road. The hiking trail with good signage starts from here and leads to the beach.

If you want to travel by public transport, take a bus from the center of Bodø to Mulstrand bus stop. Several daily deIf you prefer public transportation, take the bus from Bodø city center to Mulstrand bus stop. There are several daily departures, approximately a 35-minute journey. It is about 3 kilometers from the bus stop to the starting point of the trail, but you can bring a bike on the bus to shorten this part of the trip. All city buses in Bodø have connections to the bus heading here. Check reisnordland.com for bus time tables and tickets.
Was this helpful?
Thank you for your feedback!
Thank you for your feedback!
We are reading all feedback, but unfortunately we can not respond.