5 things you must eat when you are in Bodø and Salten
There are some dishes you must eat when you're in Bodø and Salten. Some of them you may have never heard of before, but they are guaranteed to not be forgotten once you've tasted them. Here are 5 dishes you must try when you're in Bodø and Salten.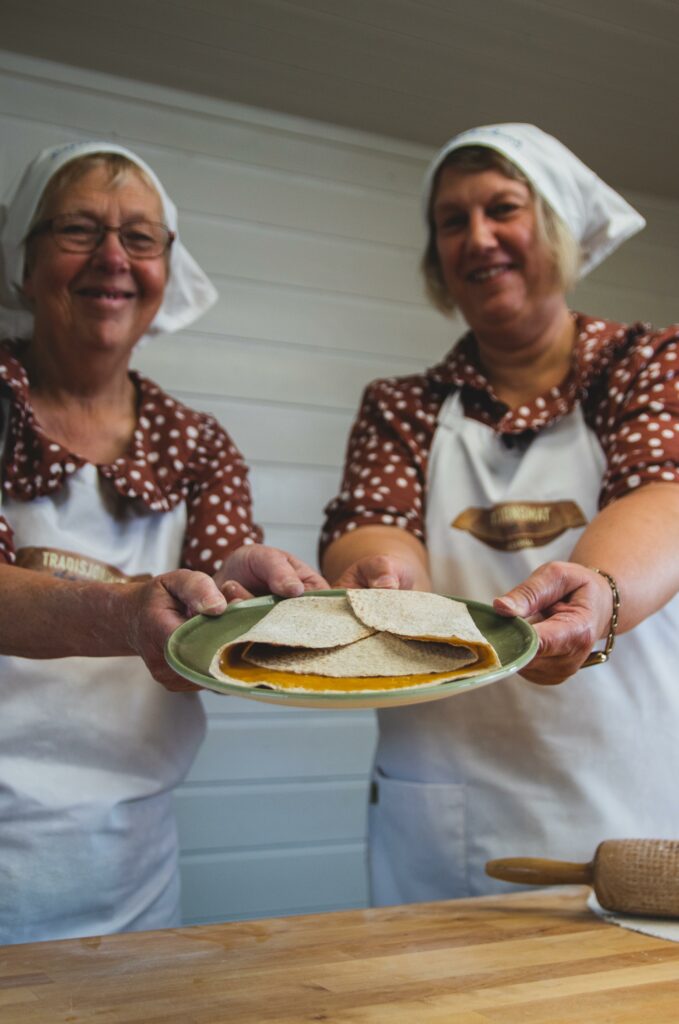 1. Møsbrømlefse
Salten dish nr. 1. This is an old traditional dish, which is served as a main course by the locals, even though visitors may think it's more of a dessert. Møsbrømlefse is simply lefse made in a traditional way, topped with butter and sour cream. You can't leave Salten without trying møsbrømlefse. Møsbrømlefse can be found at Kjelen kafé, Nordnes kro og camping and many more places around Salten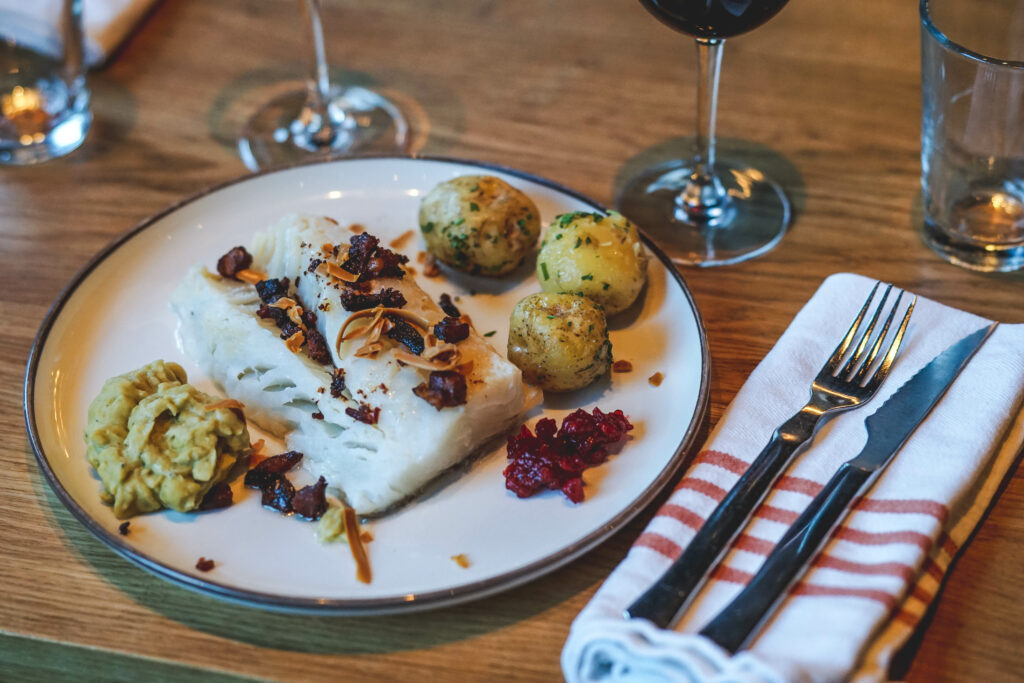 2. Grilled stockfish
You can find grilled stockfish at several restaurants in Bodø, and it is a popular dish among locals and visitors. Stockfish has been exported from Norway for several hundred years, and is therefore an important part of our culture and food tradition. Taste this delicious dish at places like Bjørk, Bryggerikaia og Lystpå.
3. Macarons, cakes, and chocolates from Craig Alibone
You can't visit Bodø without a stop at Craig Alibone Pâtisserie & Champagneria.
Here, you can get your hands on heavenly macarons and chocolates, as well as many fantastic French desserts. This is likely to be some of the best things you have ever tasted, made by hand with a passion for the craft. You can even enjoy a glass of champagne on the side.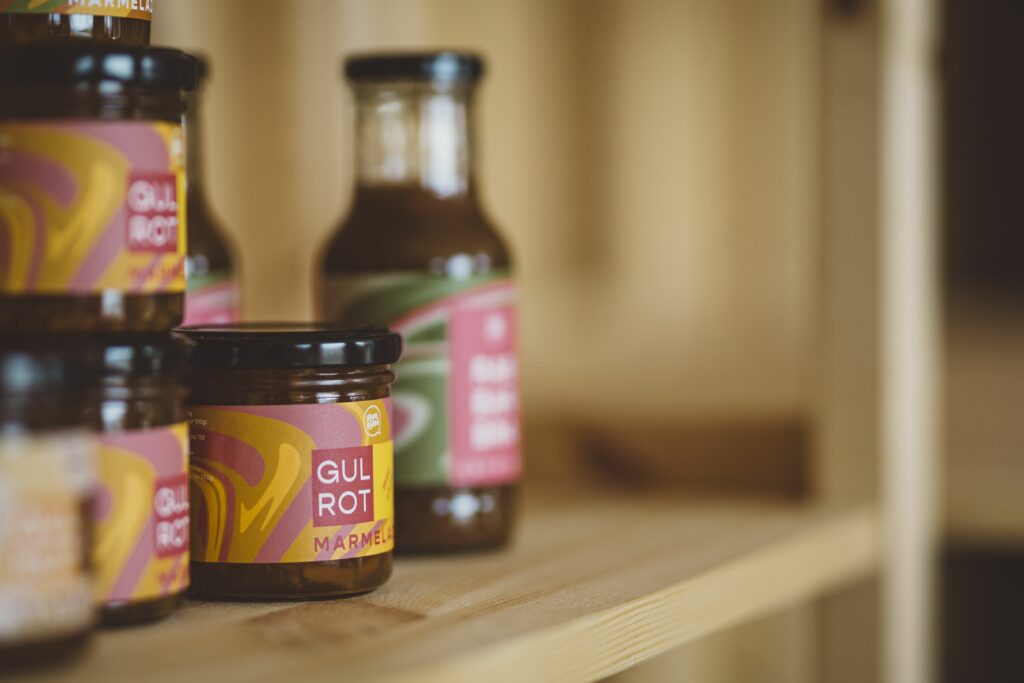 4. Carrot marmalade from Han Sylte
Marmalade doesn't have to be made only from fruit, and that's what Han Sylte wants to show you. Carrot marmalade is made from carrots they grow themselves in Valnesfjord. Due to the good growing conditions, the carrots are extra sweet and flavorful here. Well worth a visit. Carrot marmelade from Han Syltes grocery store in the carrot village of Valnesfjord (can be purchased at selected grocery stores or at Han Sylte's own store in Valnesfjord)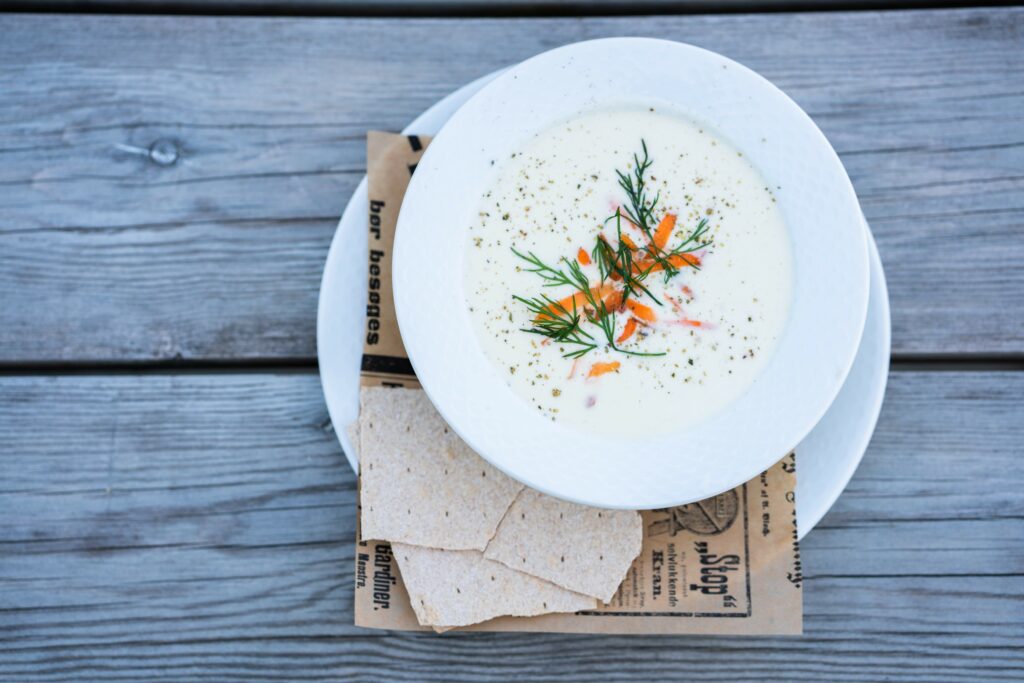 5. Fish soup
Authentic North Norwegian fish soup is just as good in the summer as in the winter. Fresh fish, straight from the sea along our coast, served in a delicious soup. Fish soup can be enjoyed at places like Bryggerikaia in Bodø or at Kjerringøy Rorbusenter. 
Was this helpful?
Thank you for your feedback!
Thank you for your feedback!
We are reading all feedback, but unfortunately we can not respond.