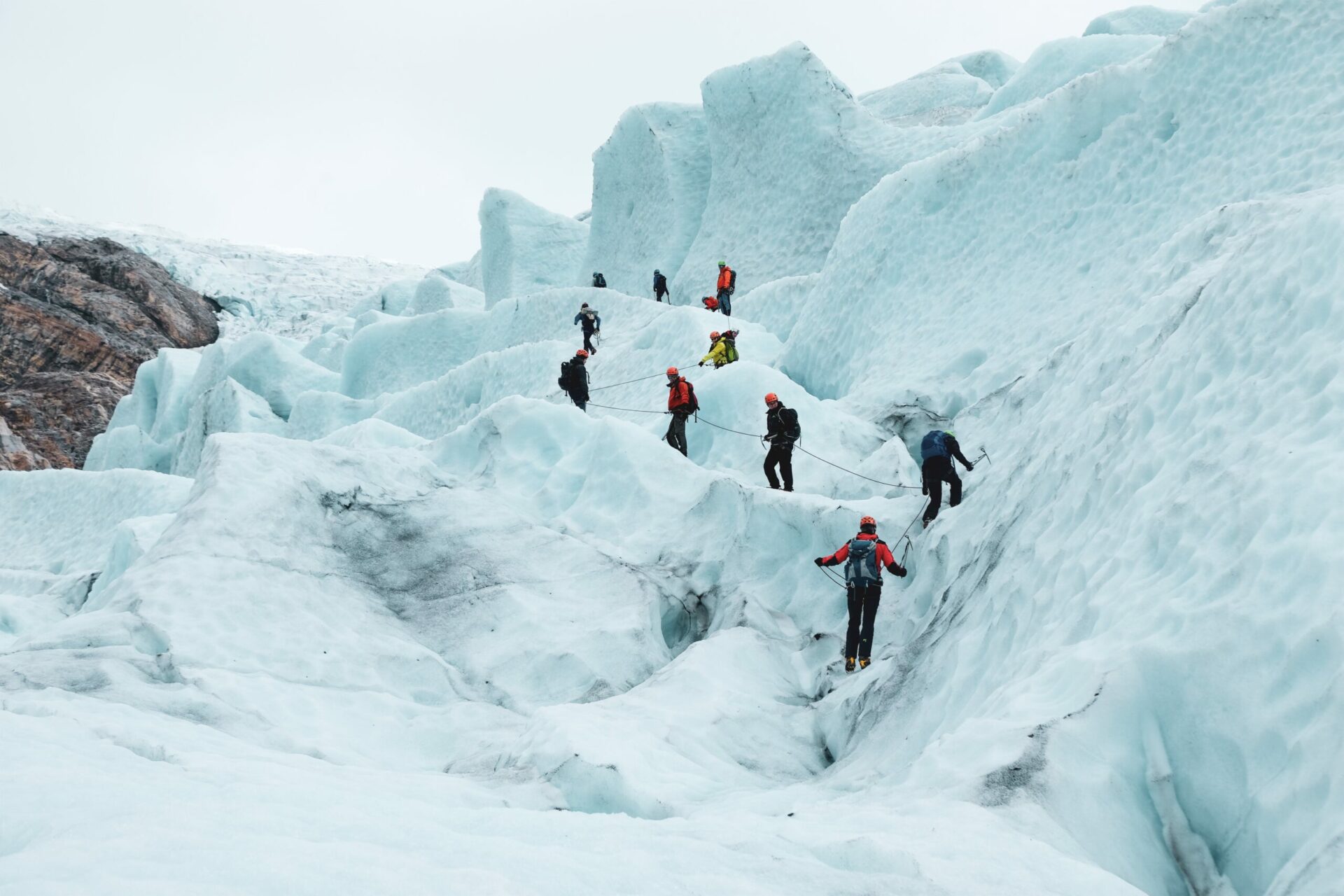 Svartisen
Europes most accessible glacier
Svartisen
Being 370 square kilometers, Svartisen is Norways second largest glacier. It is also the most accessible glacier to visit in Europe.
The glacier is one of the major attractions in Bodø & Salten, and if you are in the area it is a must to experience it!

The name Svartisen comes from the old term «Svartis» (meaning black ice), which describes the characteristic deep blue color of the ice, in contrast to the white snow. The ice masses show a range of blue tones, from transparent ice to turquoise and dark blue.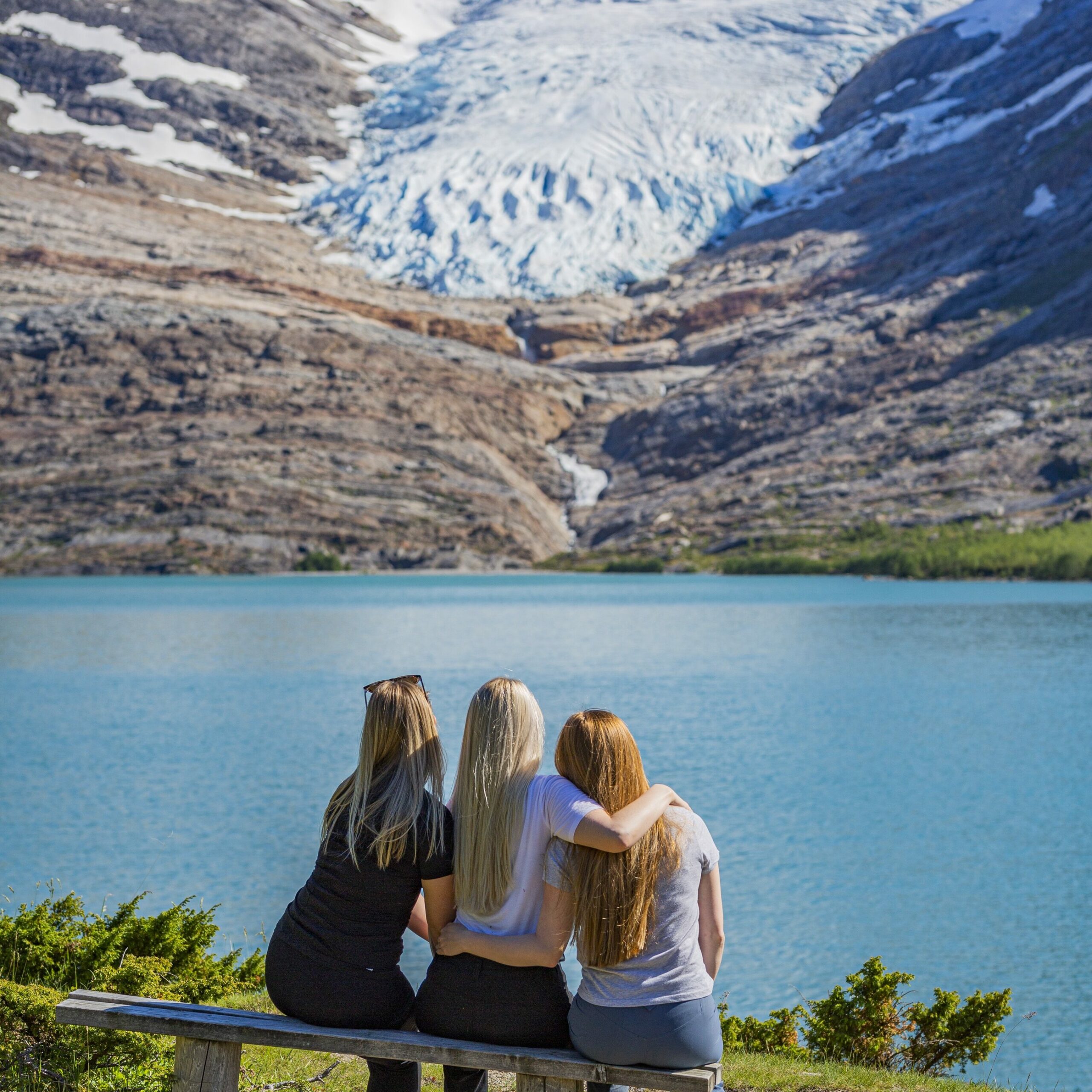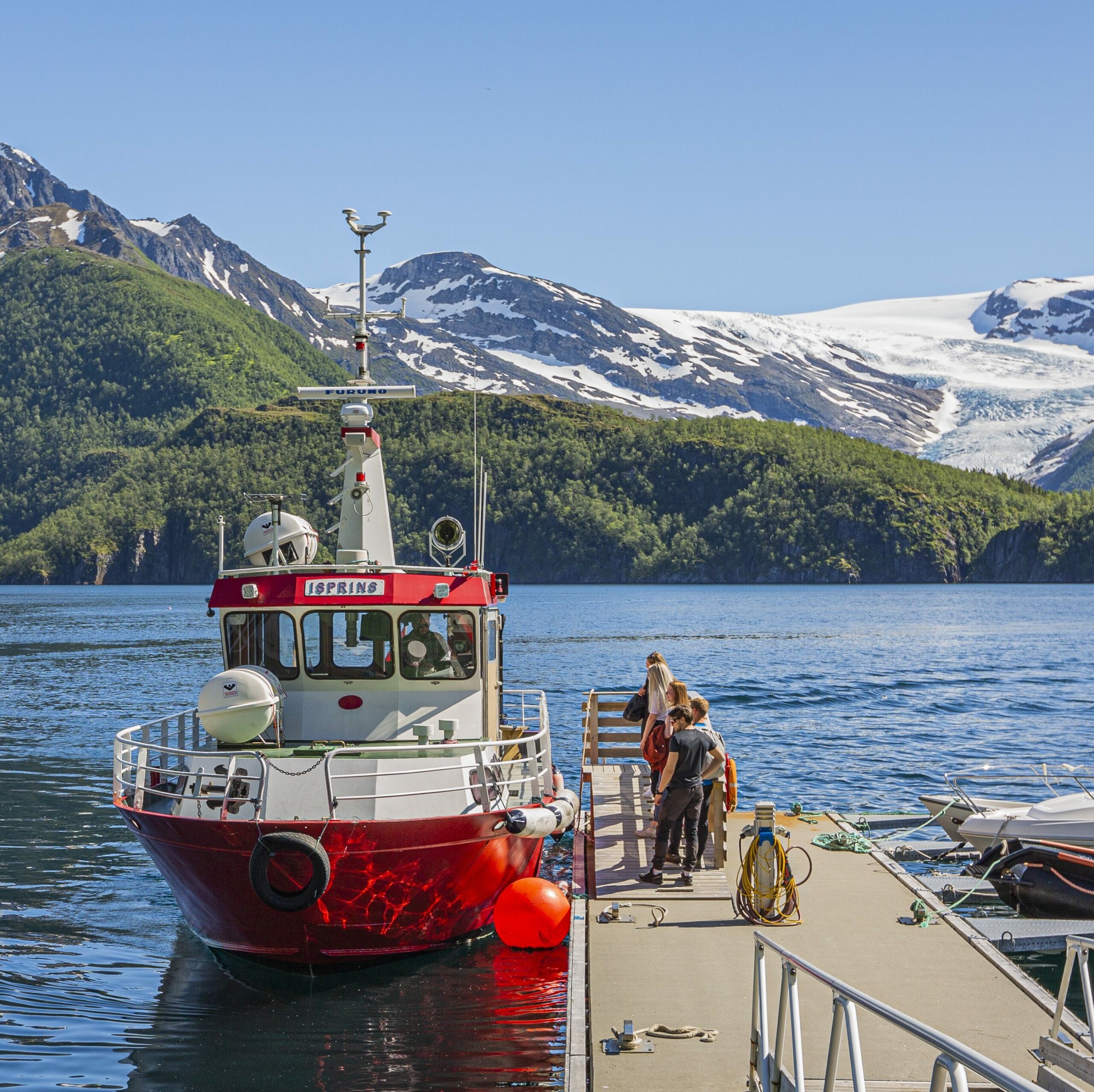 Experience Svartisen
Svartisen glacier ice can be experienced in many ways. The toughest people try their hand at glacier hiking, but if you do not dare to go hiking on a glacier, you can walk to where the glacier begins to see it up close. Or you can observe it from a distance while eating lunch at Brestua. Feel free to spend the night by the ice and experience the glacier at its finest under the evening light.
Accommodation at Svartisen
You can go on a day trip to Svartisen from Bodø, or visit it on the way north or south along the coastal route. Feel free to add an overnight stay on the way. These options can be found nearby.
How to get to Svartisen?
Svartisen, or Engenbreen, can be found in Meløy municipality – just north of the Helgeland coast. From Bodø, drive Fv17 south to Holandsvika. Here you will find a parking lot and a rest area where you can scout towards Svartisen from a long distance.

To get all the way to the glacier, you must take the shuttle boat "Isprins" across the Holandsfjord. The boat runs a regular route across the Holandsfjord from the end of May to the beginning of September. The trip across the Holandsfjord only takes 10 minutes, and the boat leaves from Holandsvika – just off the main road.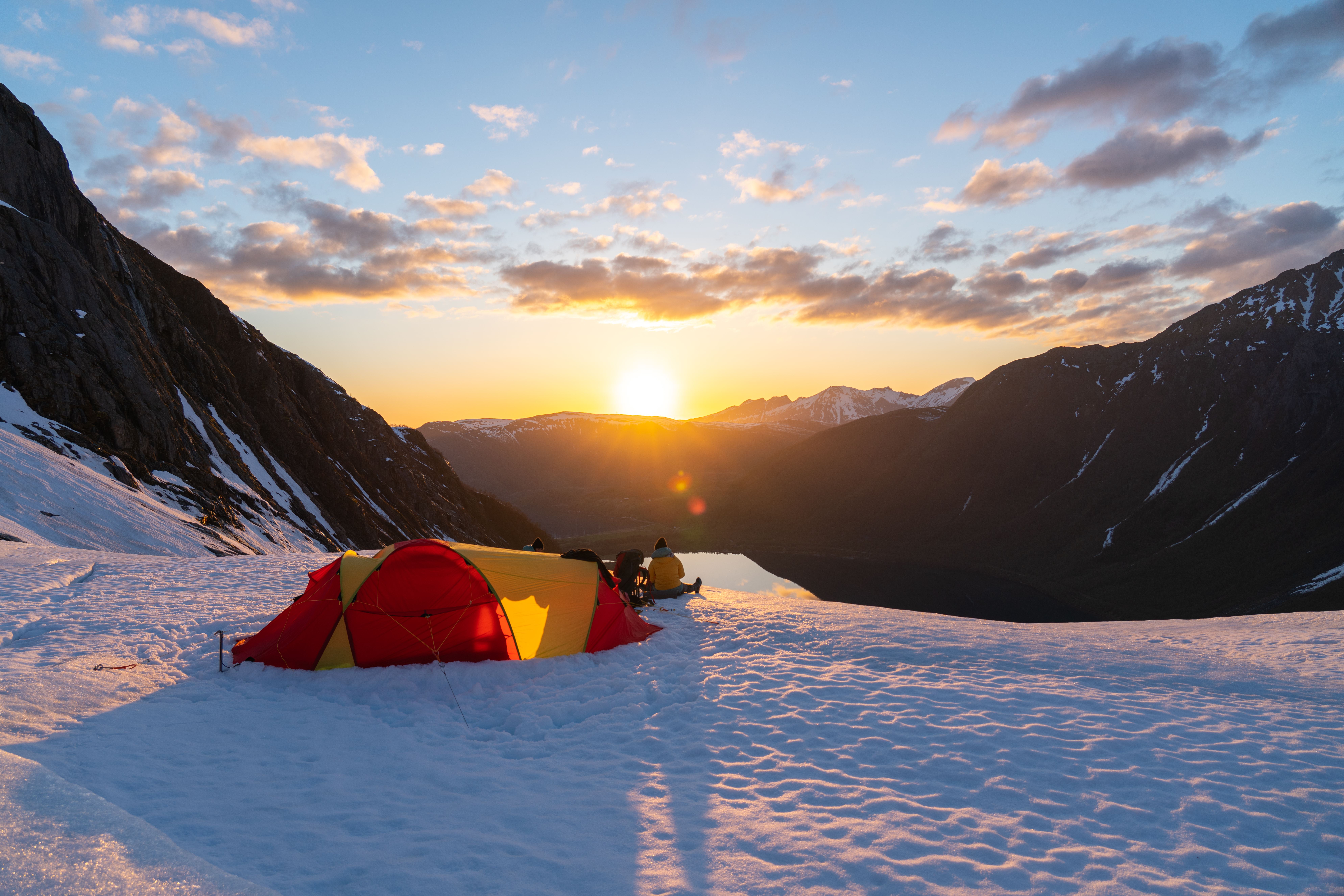 Orient yourself on Svartisen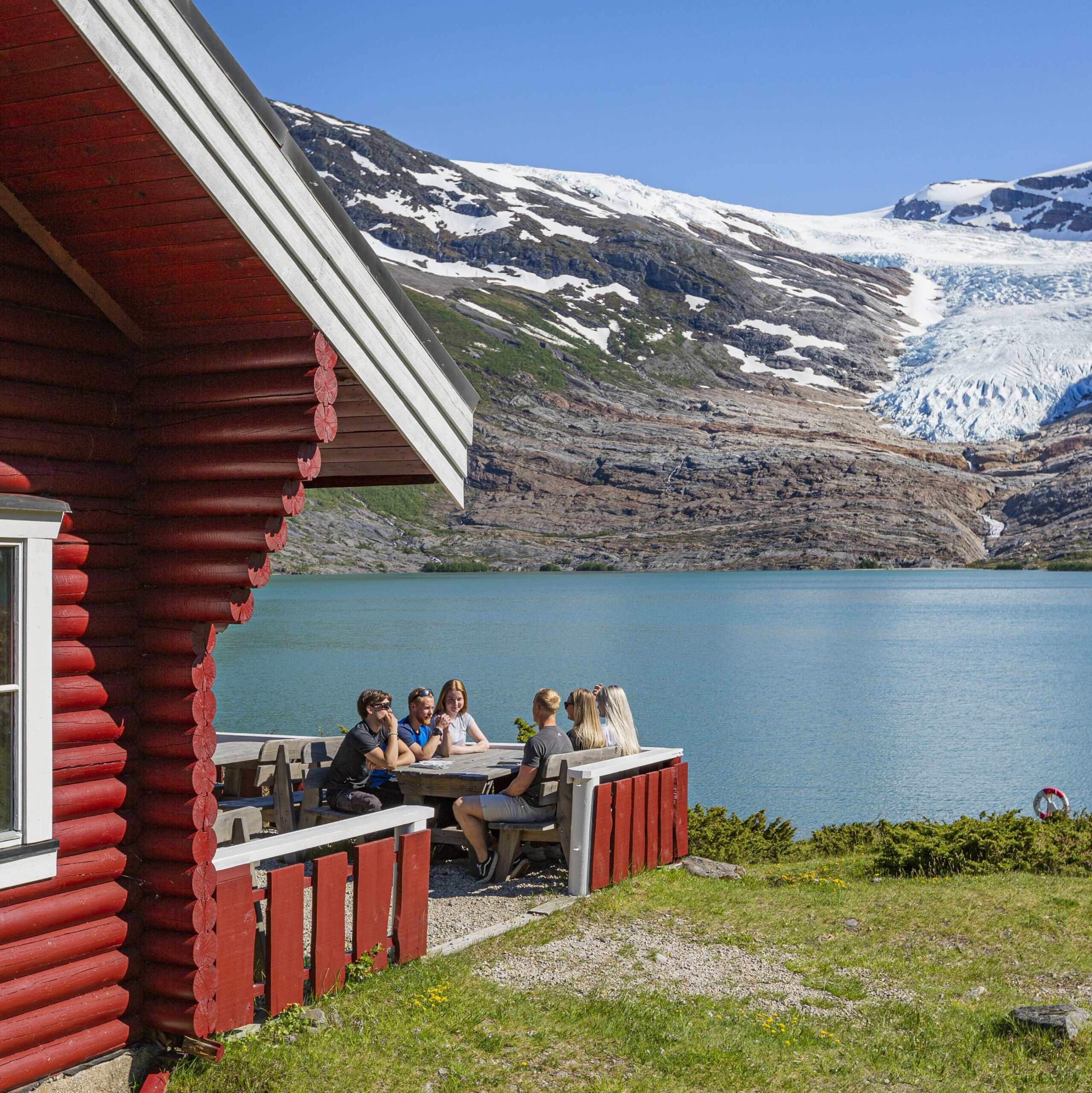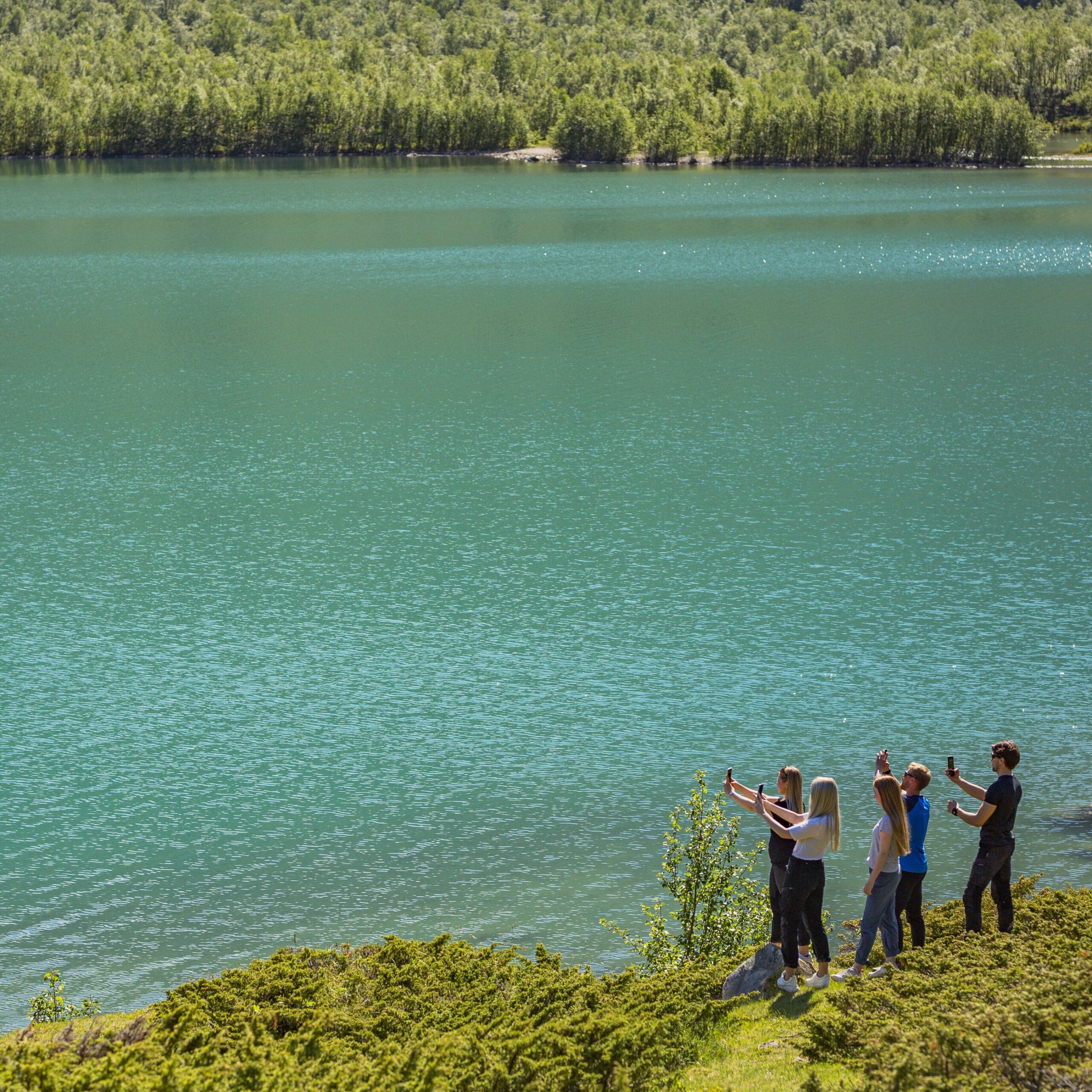 Get to know the areas near Svartisen