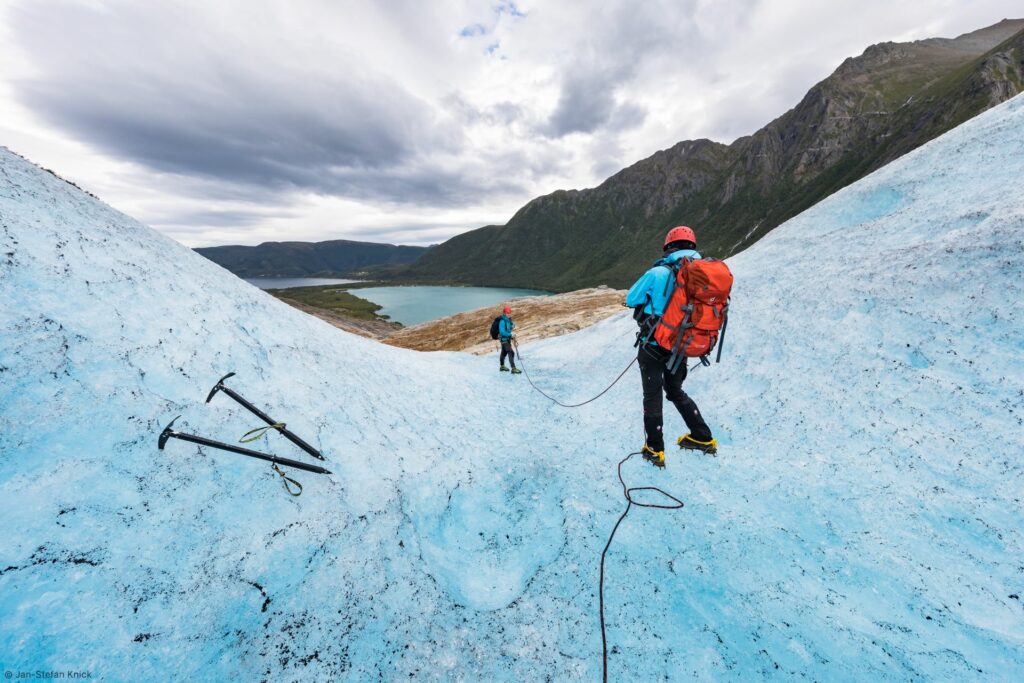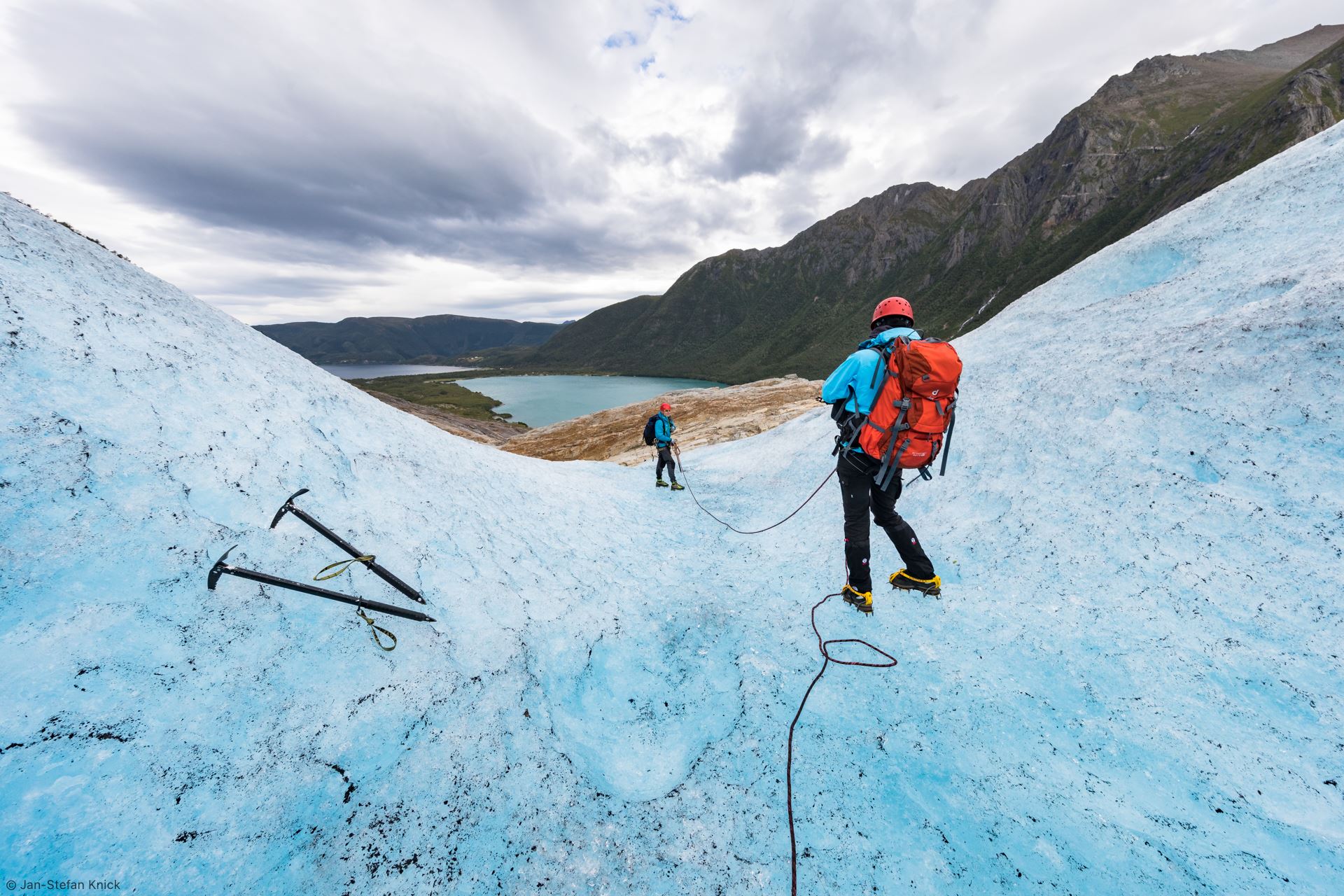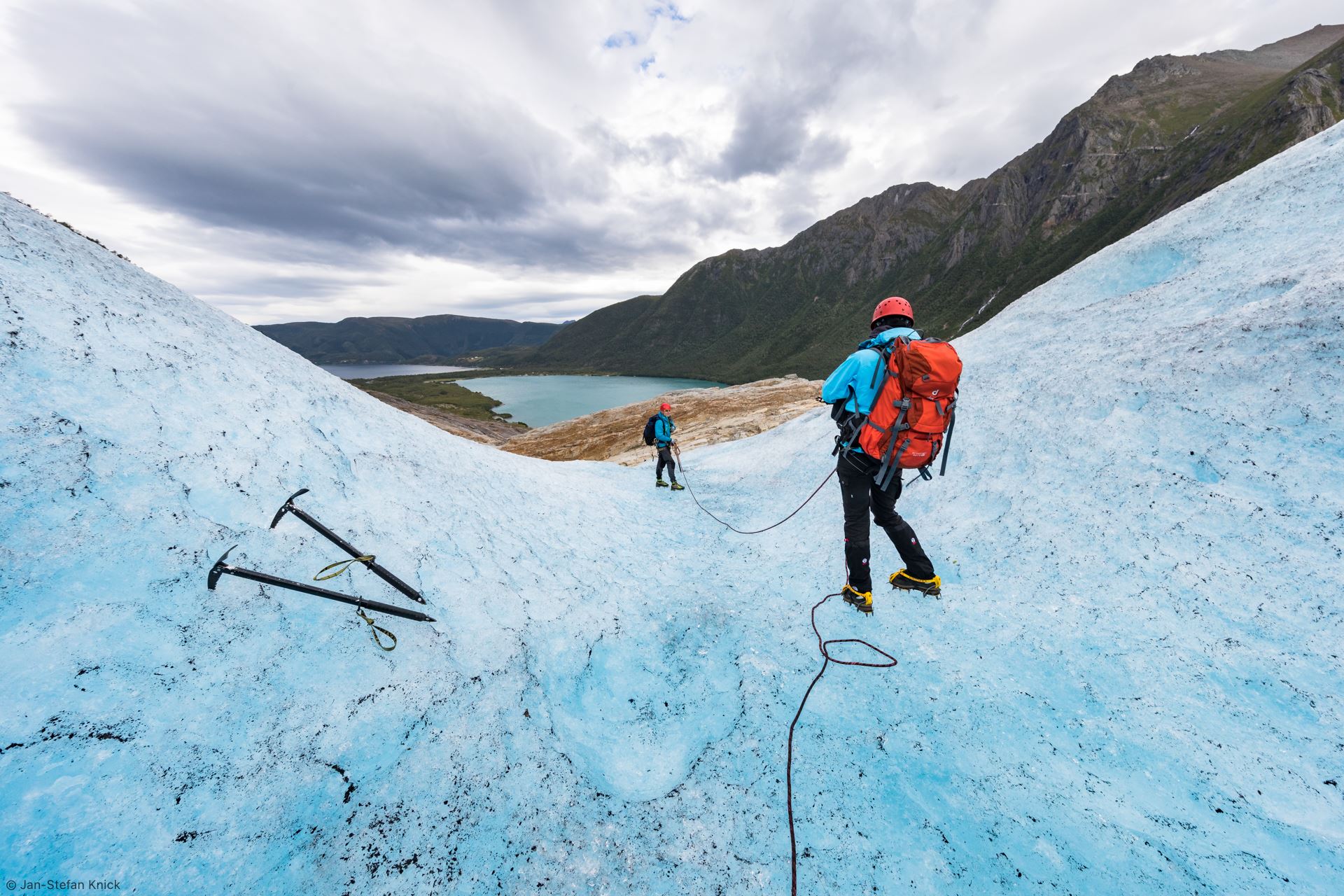 About the glacier of Svartisen
The Svartisen glacier is the second largest in Norway covering 375 km2 and is the largest ice-covered area of northern Norway. Svartisen is at the latitude of the Arctic Circle. The West Svartisen ice cap has an area of about 220 km2, whilst the East Svartisen ice cap covers about 147 km2. The two ice caps of Svartisen, which are separated by a deep valley, Vesterdalen-Glomdalen, supply sixty outlet glaciers.
More than half of the glaciers end between 1000 metres and 700 metres above sea level, but most of the larger ones descend into the adjacent valleys and fjords. The ice caps themselves, which form the accumulation zones of the glaciers, are around 1500 metres above sea level. One magnificent glacier arm of Svartisen, Engenbreen, ends about 200 metres above sea level. The Engenbreen glacier lies a leisurely 2 hour ride from Bodø.
Guided glacier hiking on Svartisen
Equipped with rope, ice pick and crampons, you can experience first-hand the magical world of the glacial ice of Svartisen. This is the adventure of choice if you won`t settle for just looking at Svartisen glacier, but feel compelled to touch it and walk on it as well. A trip to Svartisen is an adventure well-suited for everyone, provided they are accompanied by one of our experienced guides. Peer into deep crevasses, see hues of blue unlike any before. Try your luck at ice climbing. We can even bring back ice for the late-night cocktails.
Was this helpful?
Thank you for your feedback!
Thank you for your feedback!
We are reading all feedback, but unfortunately we can not respond.