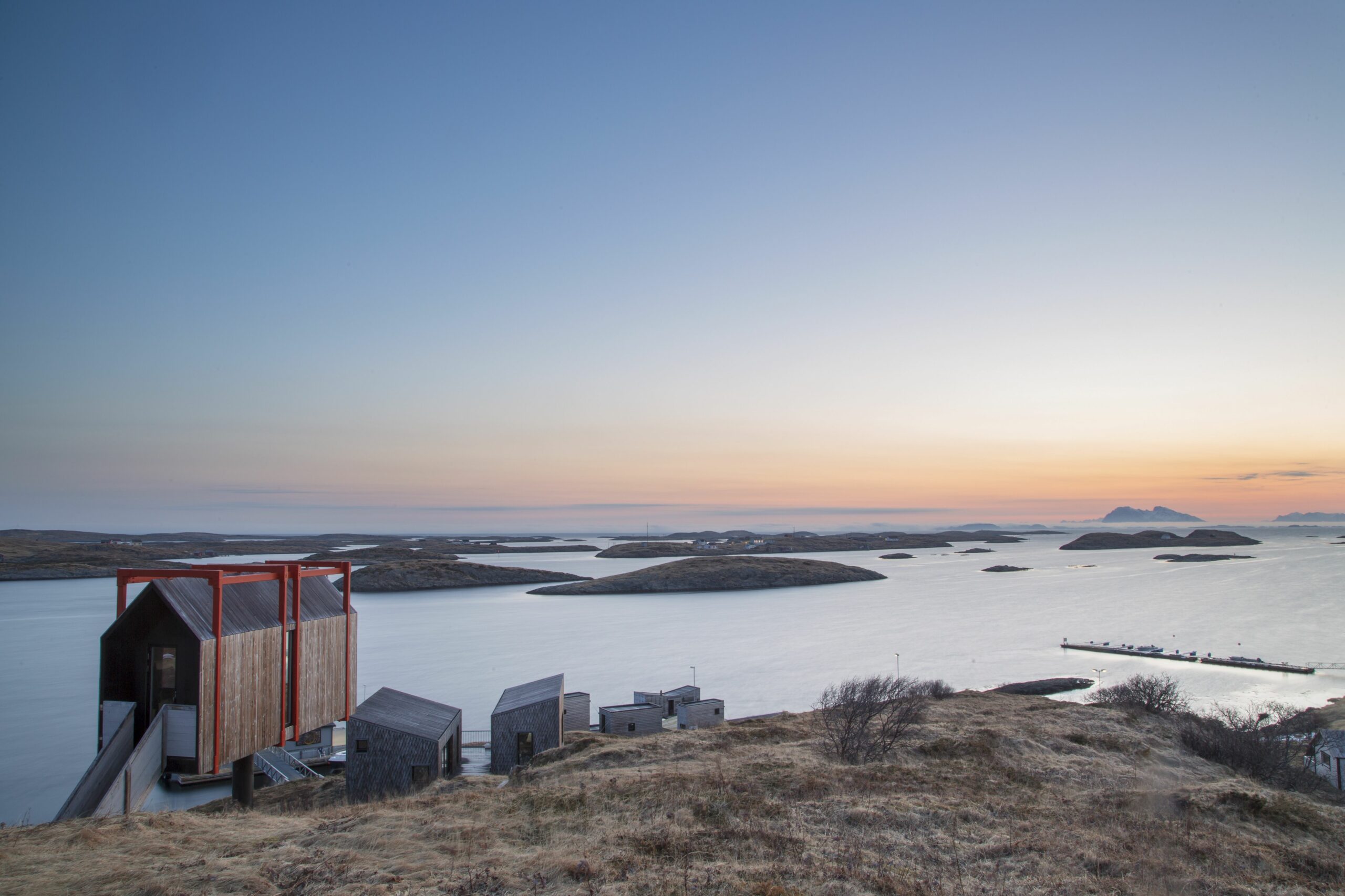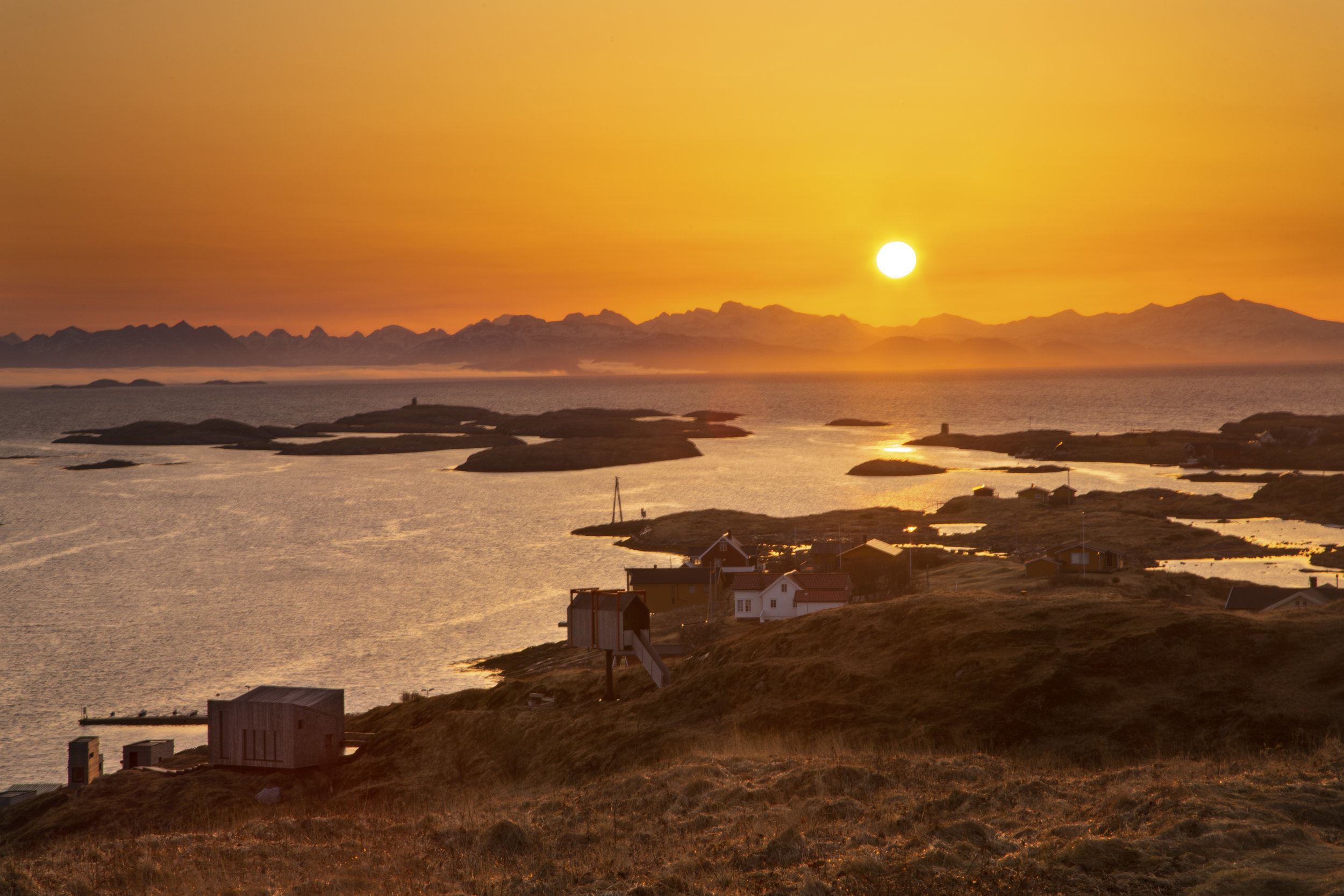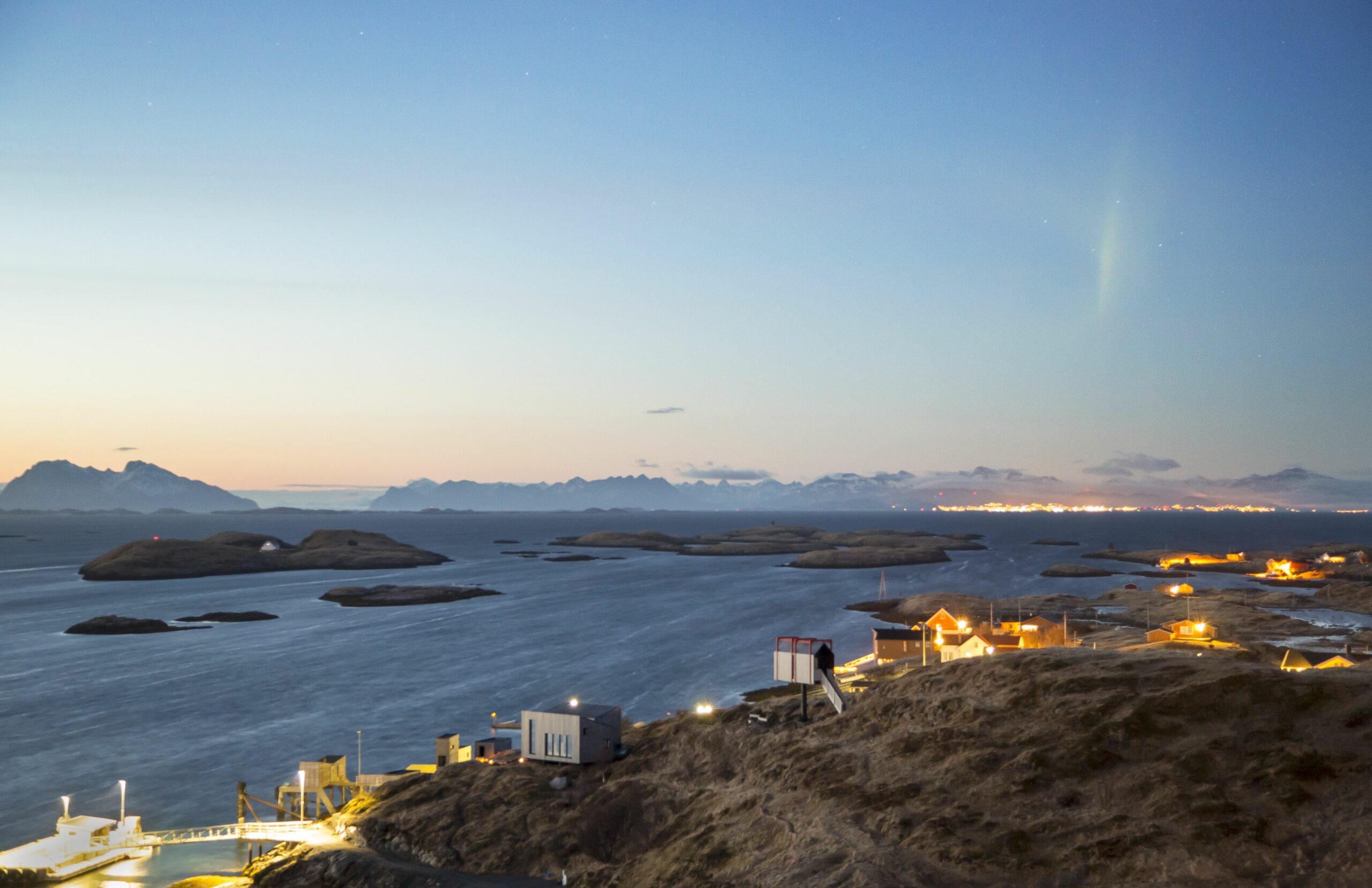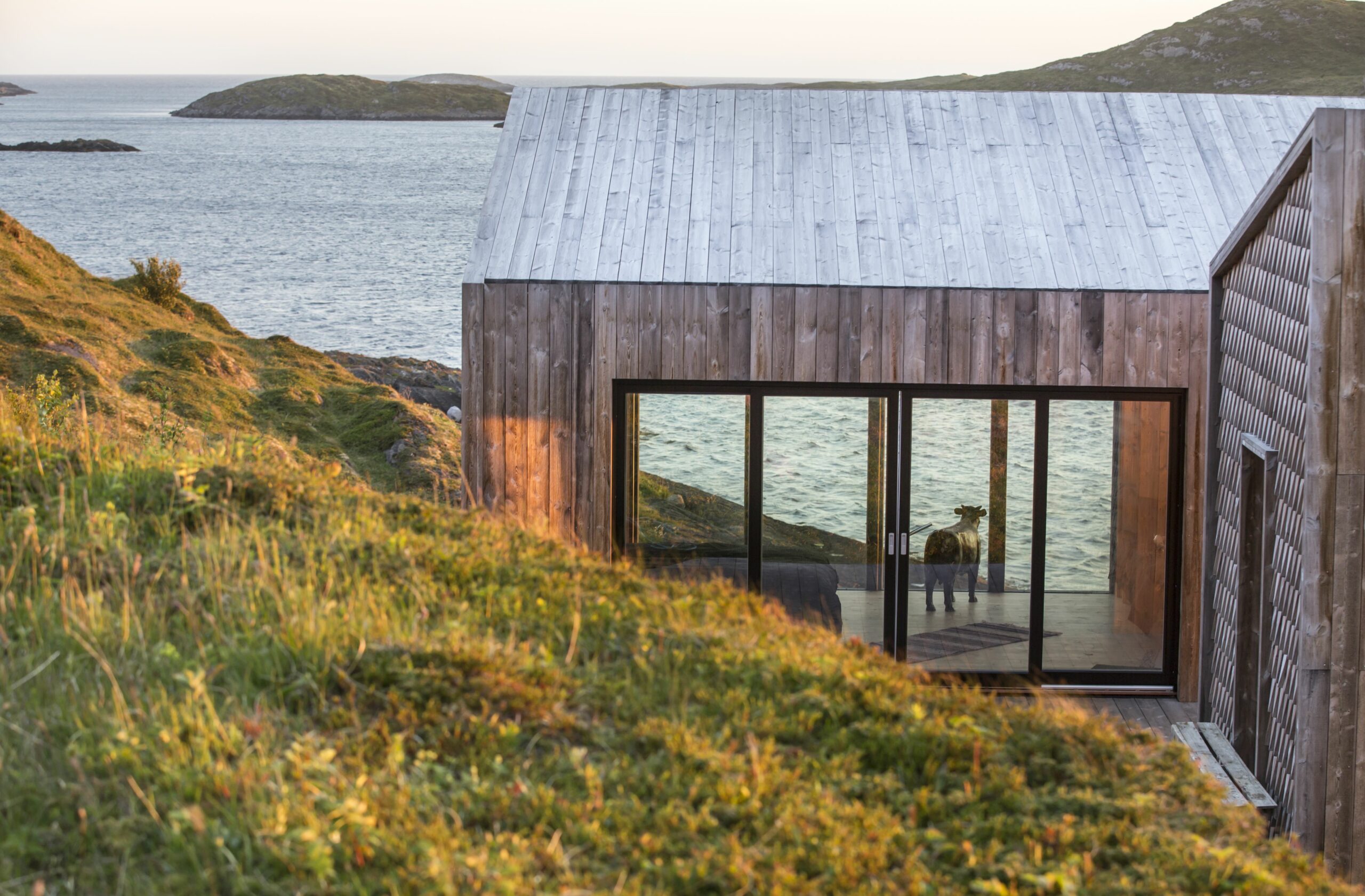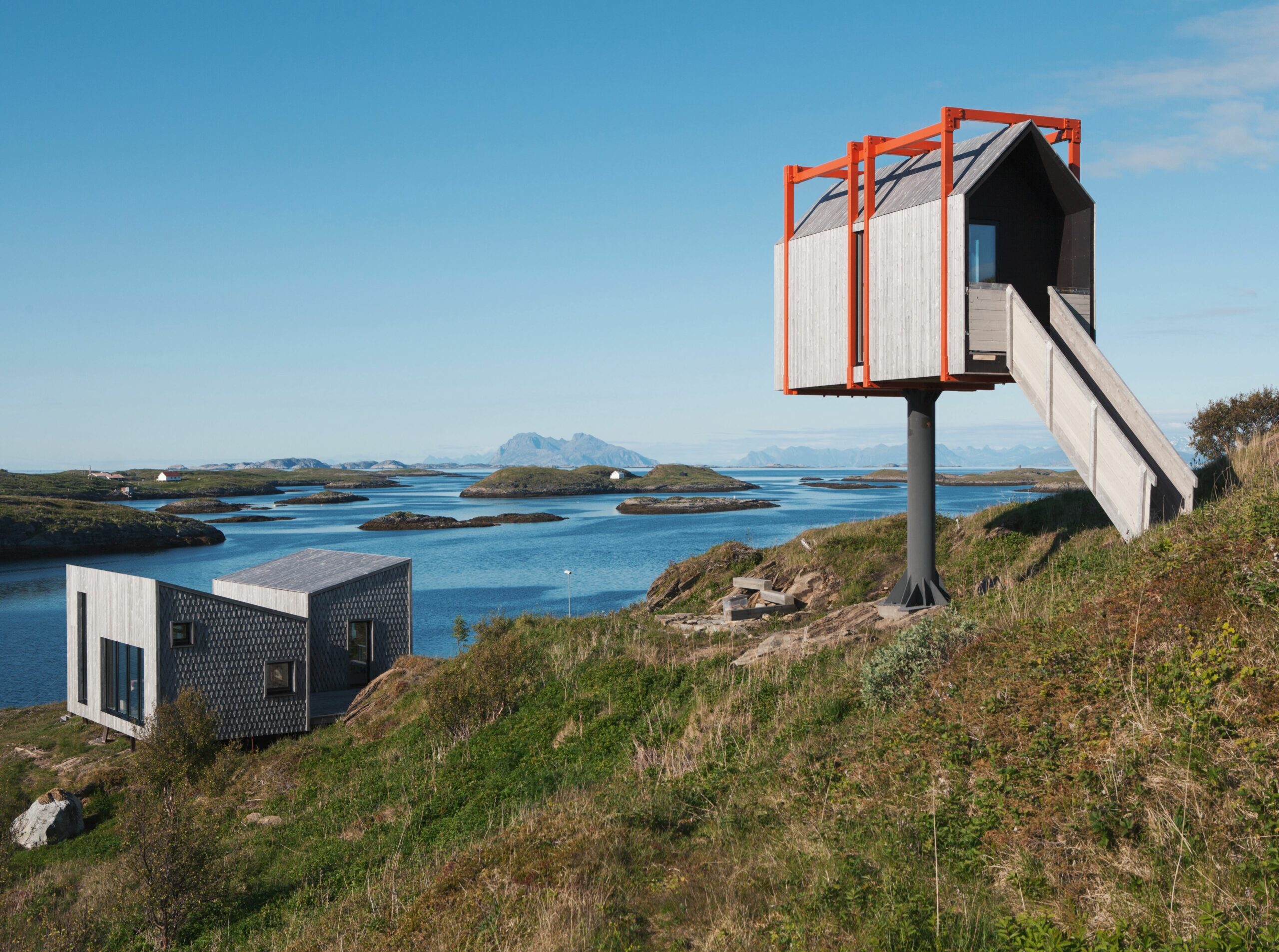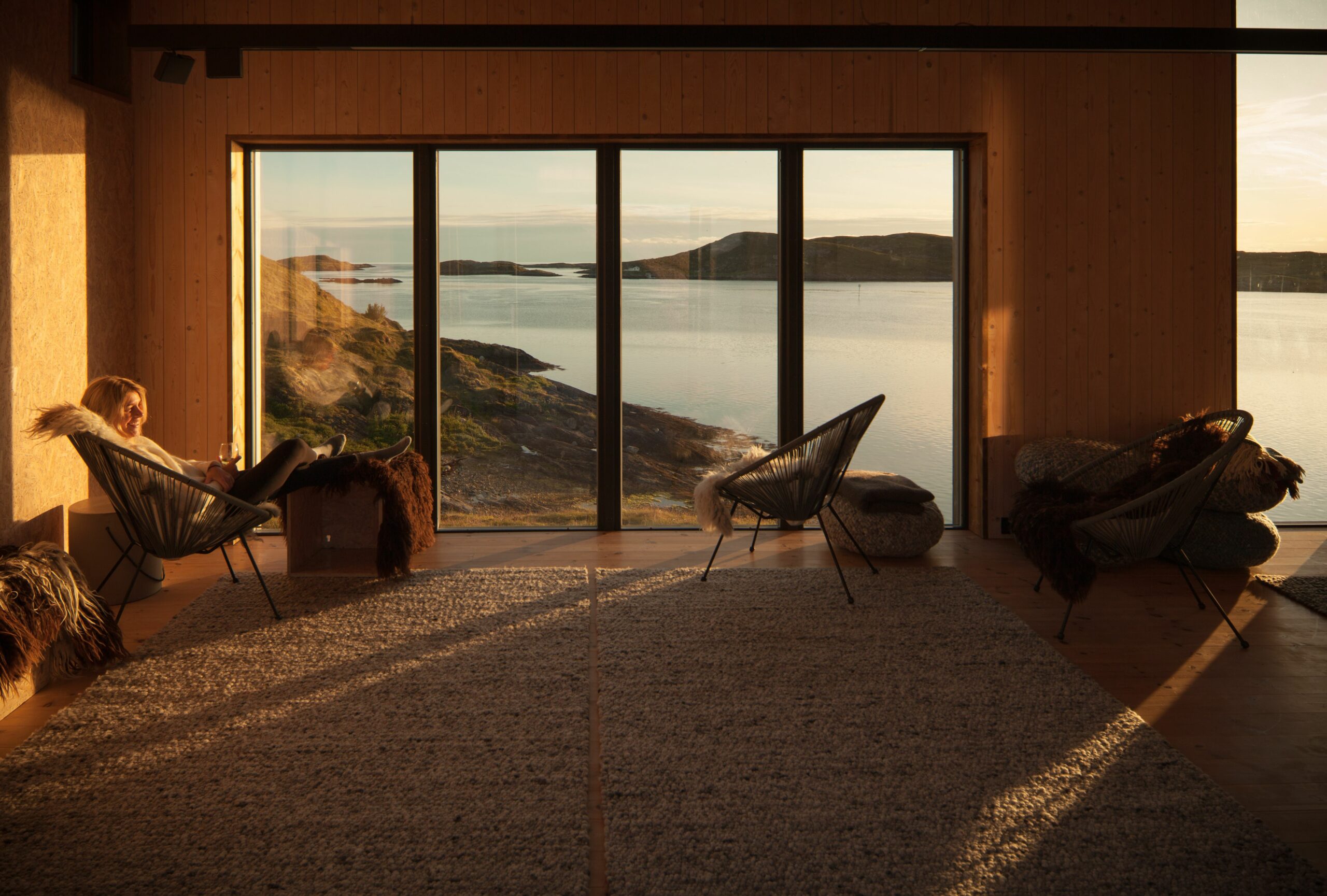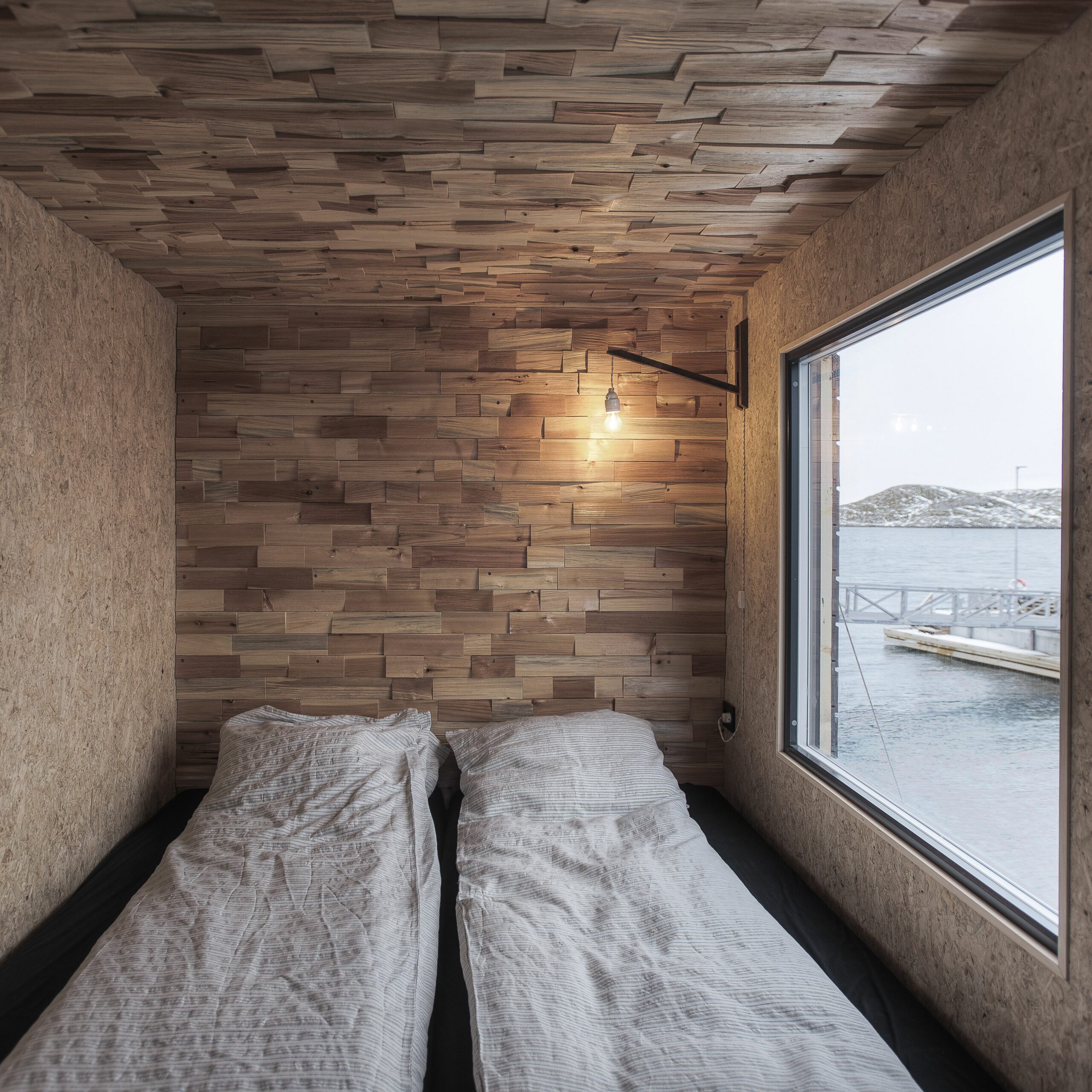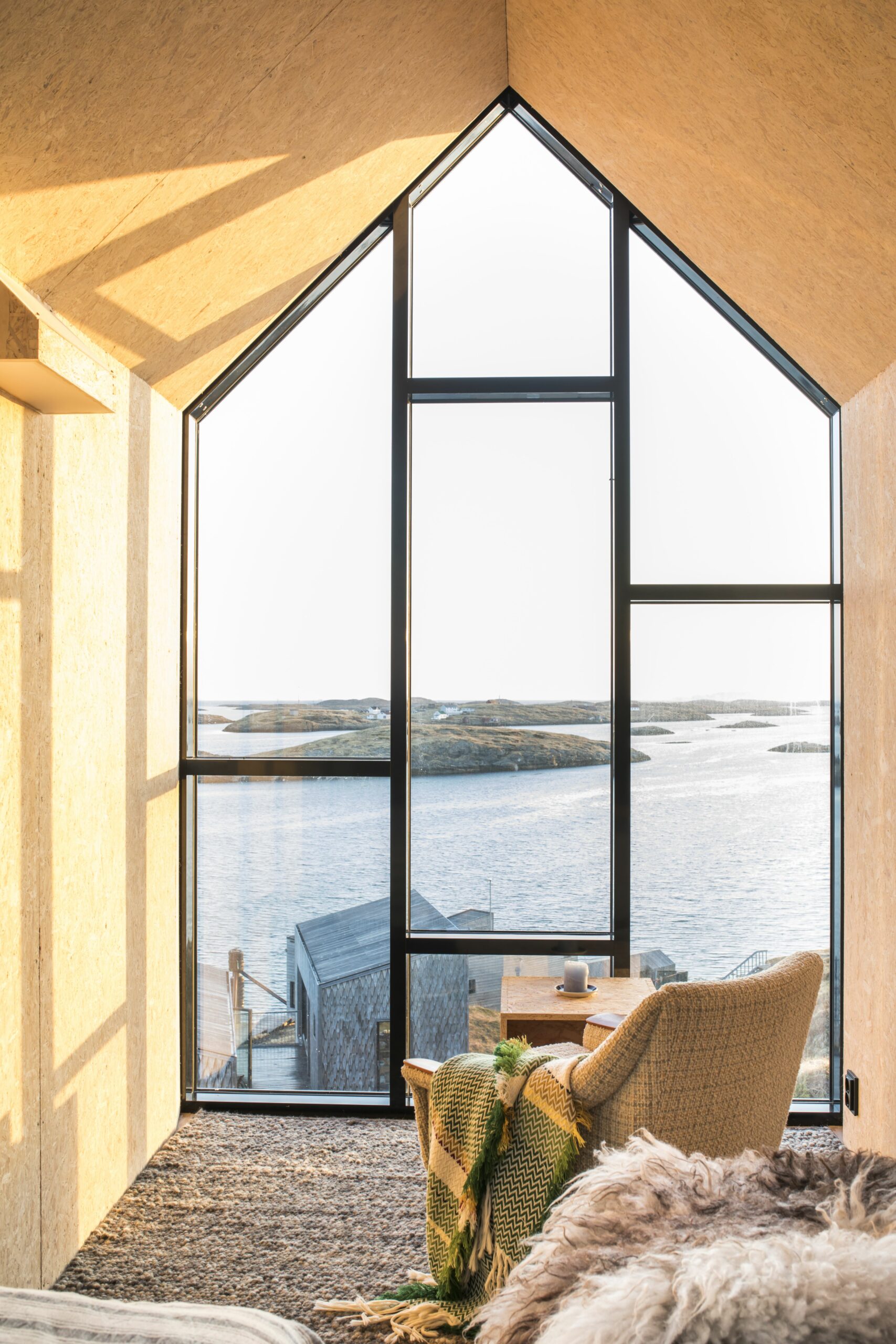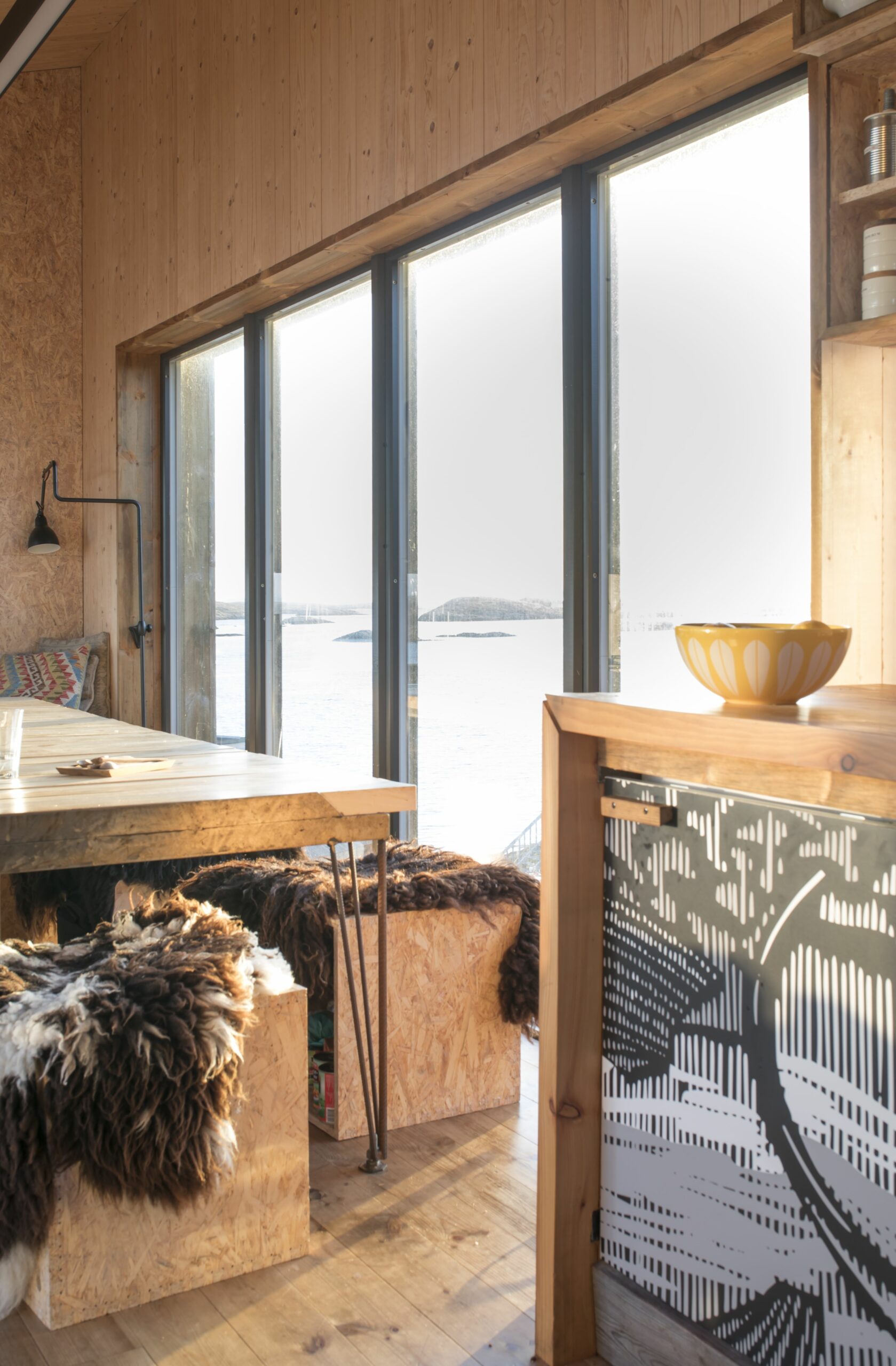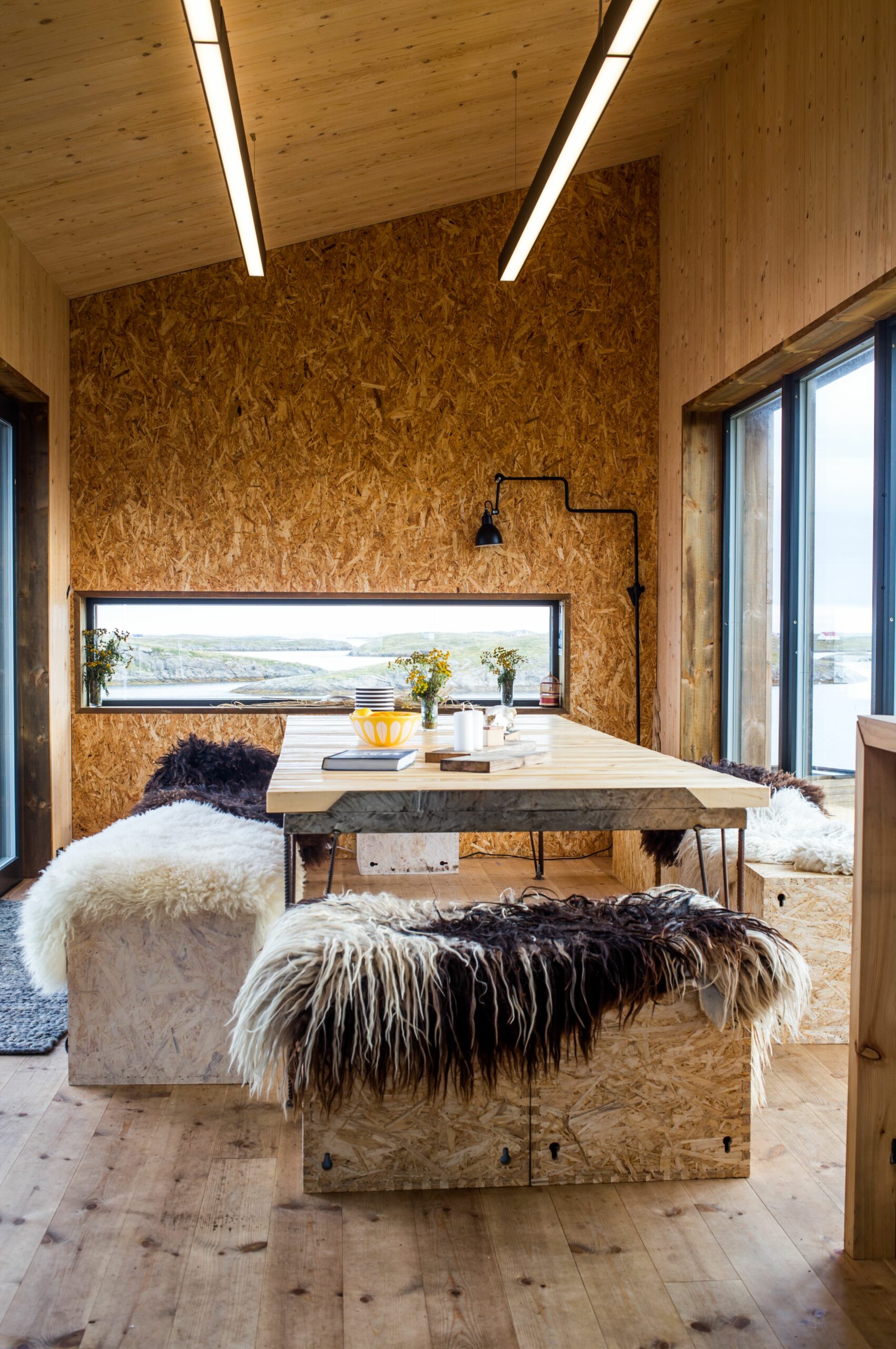 At Sørvær you will find The Arctic Hideaway. An architectural gem, in the middle of the windswept ocean gap. The concept, which was an idea by the local jazz musician and composer Håvard Lund, was designed by the Norwegian architectural firms TYIN Tegnestue and Rintala Eggersson. The incredible place is a cluster of eye-catching eco-cabins, which was originally supposed to be a workspace where musicians, artists and other creative souls can stay for shorter or longer periods.
At Fleinvær there are no shops. No cars. No stress. Not dangerous animals either. Only the sound of sea urchins and birds chirping in the distance, and views of the infinity of the horizon. As soon as you arrive here, you get it. The feeling of just existing. And all thoughts of a stressful everyday life disappear.
Originally, the place was made for people who needed a place to concentrate and focus without any distractions. First and foremost, it is an inspiring workplace, but it is also made for those who just want to immerse themselves in good friendships or in their soulmate.
The facility is built to provide inspiration and tranquility in a wild and beautiful coastal nature. It consists of ten buildings: five dormitories, a kitchen, an "outdoor food" house, a bathhouse with toilets, a sauna, and a sky and sea observatory.
Activities
Many people are wondering what they can do here. The answer is quite simple: Nothing. Relax. Enjoy the silence. Chat with good friends. Or work: with your own projects, with colleagues, or with yourself.
The Arctic Hideaway can help you get the right mindset. They take you on an archipelago trip where you can pick different kinds of shells. They can arrange boat trips to the crazy sandy beaches in the area, take you on fishing trips, or guide you up Mount Sandhornet with fresh mountain air and wow-views.
Stay and eat
Breakfast is included in your stay at The Arctic Hideaway. In addition, you get access to the food house with ingredients for hot lunches, vegetables, fruit, fish and meat dinners. The hosts contact you in advance to clarify needs.
Getting to Fleinvær
An express boat leaves from the city center terminal in Bodø to Fleinvær daily, but the times vary. The boat stops on the islands Mevær and Sørvær. If you are going to The Arctic Hideaway, get off at the stop Sørvær.
Was this helpful?
Thank you for your feedback!
Thank you for your feedback!
We are reading all feedback, but unfortunately we can not respond.