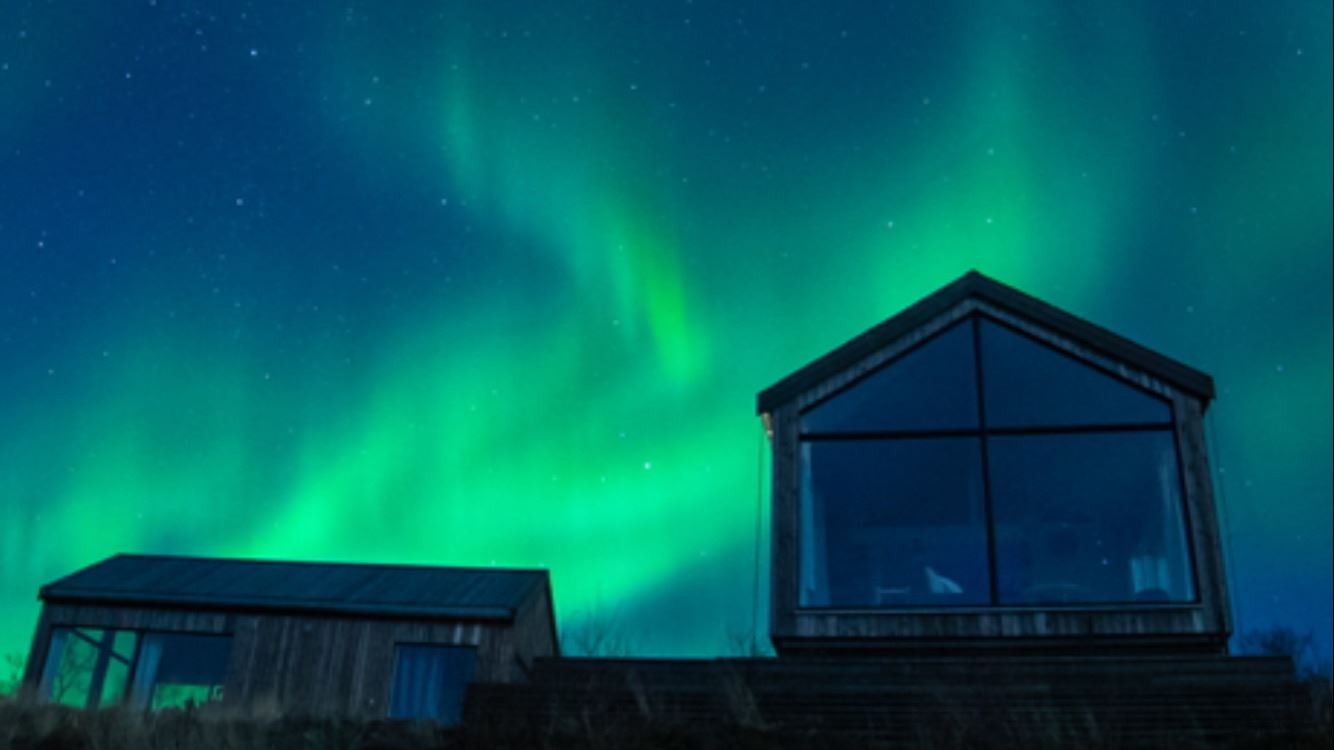 Steigen Lodge sea cabins and the charming main house are located on beautiful Engeløya in Steigen municipality. The main house and three of the sea cabins are located in Våg, while four newly built sea cabins are located on Røssøya about 3 km away from Våg.
All cabins are modern and comfortable with panoramic sea views. They are build with a sustainable mindset and are therefore placed on pillars to minimize their footprints in the surrounding nature. The cabins have big windows that enhance the experience of living in nature. Each cottage has two bedrooms – one bedroom with double bed and one with bunk bed. They also have a sofa, which can be converted into an extra bed, dining area with dining table, fully equipped kitchen with dishwasher, fridge, freezer and hob. The cottages each have their own decking with great sea views, free WiFi and parking. It is short to the nearest grocery store and from Våg it is only 200 m to the cozy café Elses Oase, while on Røssøya you are a short walk away from the pub with easy fast food.
Steigen Lodge´s main house is a beautiful and authentic "Nordland" house from 1860. The house was renovated with a new bathroom in 2017 and a new kitchen in 2020. The house has 4 bedrooms with a total of 10 beds! The large open kitchen, which is fully equipped with an induction oven, dishwasher and fridge-freezer, has a dining table that seats 14-16 people and the cosy living room has good sofas and a wood-burning stove. Free WiFi, a TV and on-site parking are available. In this house you are only 170 meters away from the sea and you will have sun until almost half past twelve in summer. The house has a large garden, barbecue facilities, terrace overlooking the mountains and the cultural landscape.
On Engeløya you will find great hiking areas that need to be discovered. There are opportunities to fish, experience the midnight sun, the Northern Lights and a panoramic view of the Lofoten Wall!
Was this helpful?
Thank you for your feedback!
Thank you for your feedback!
We are reading all feedback, but unfortunately we can not respond.