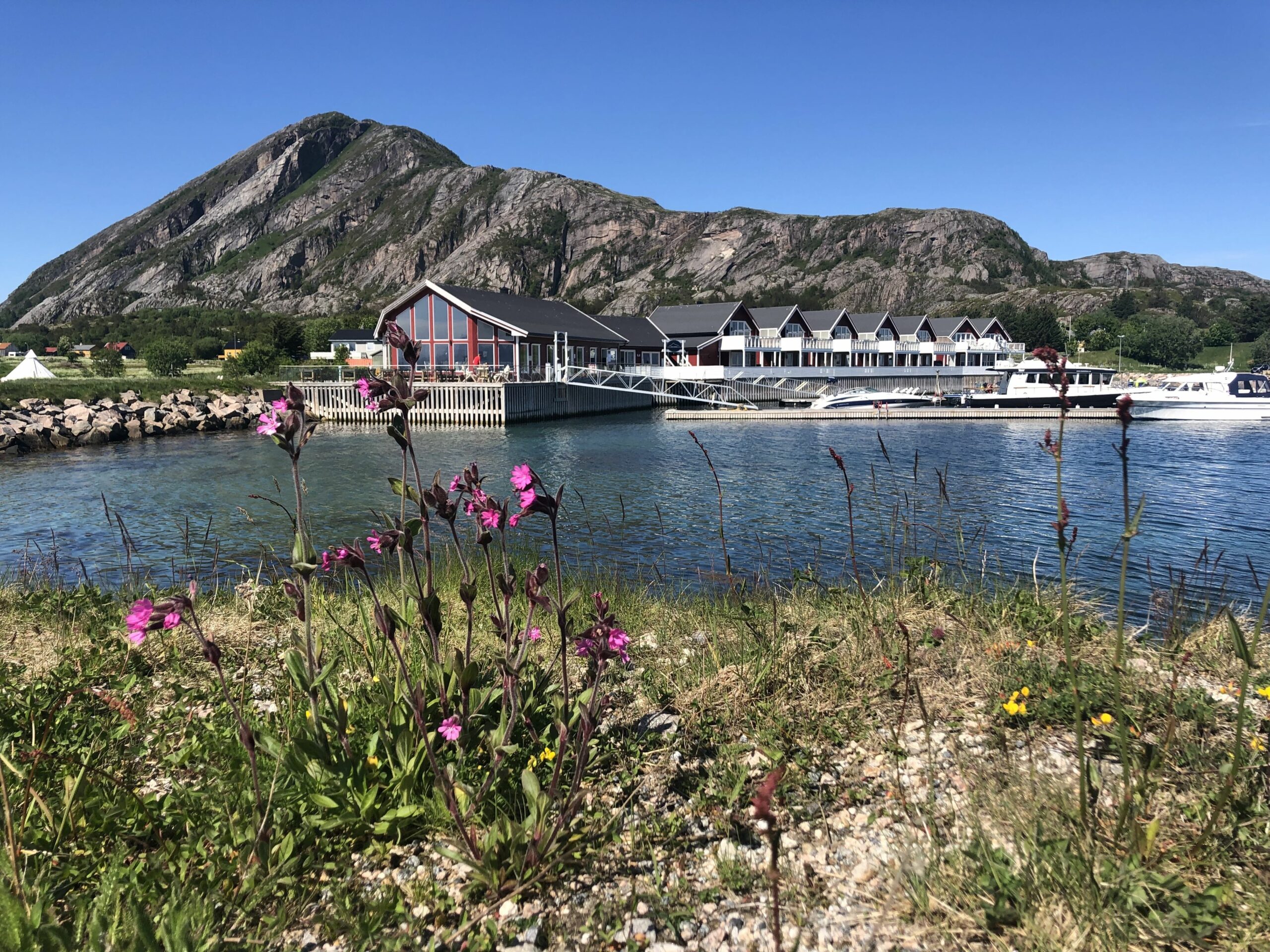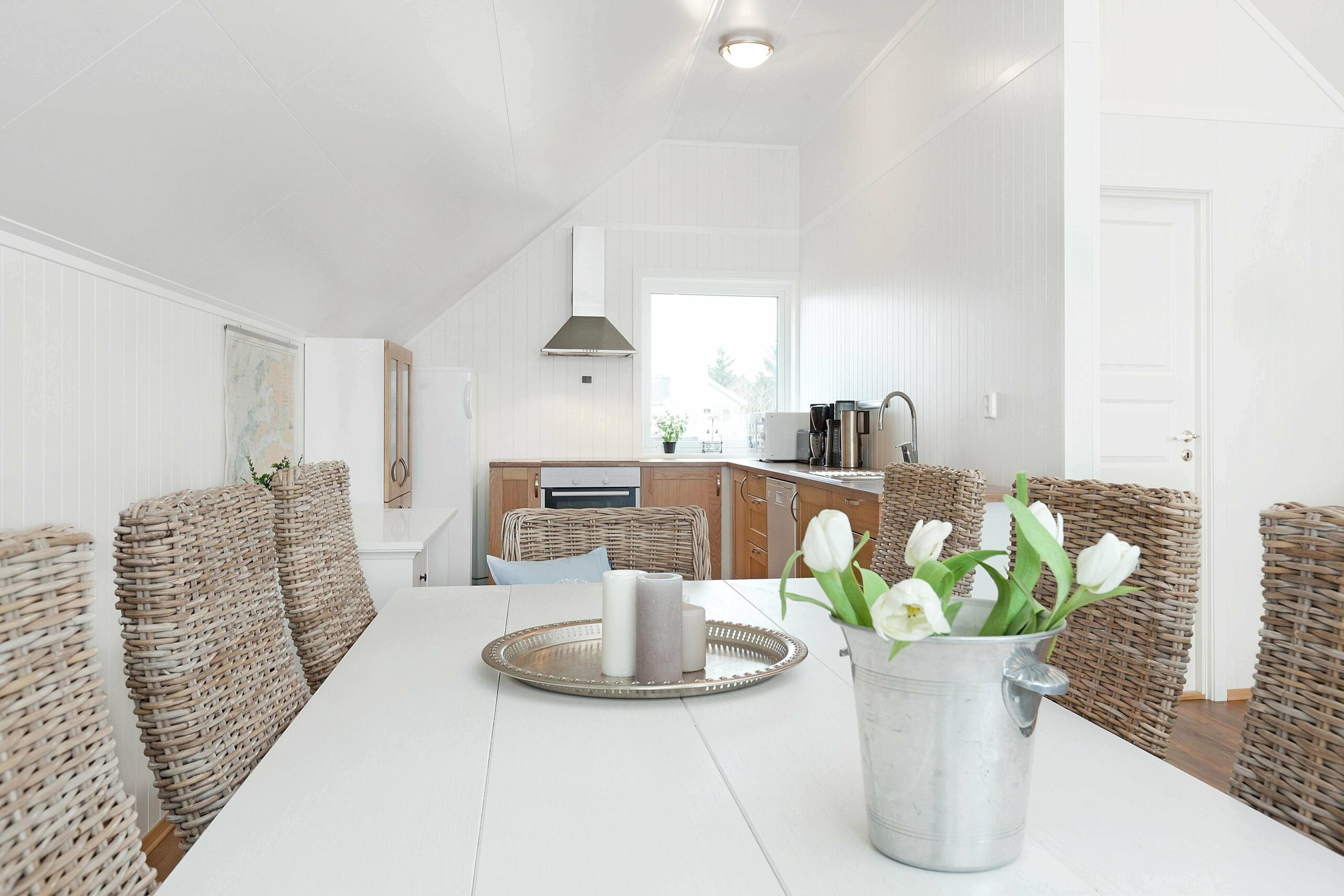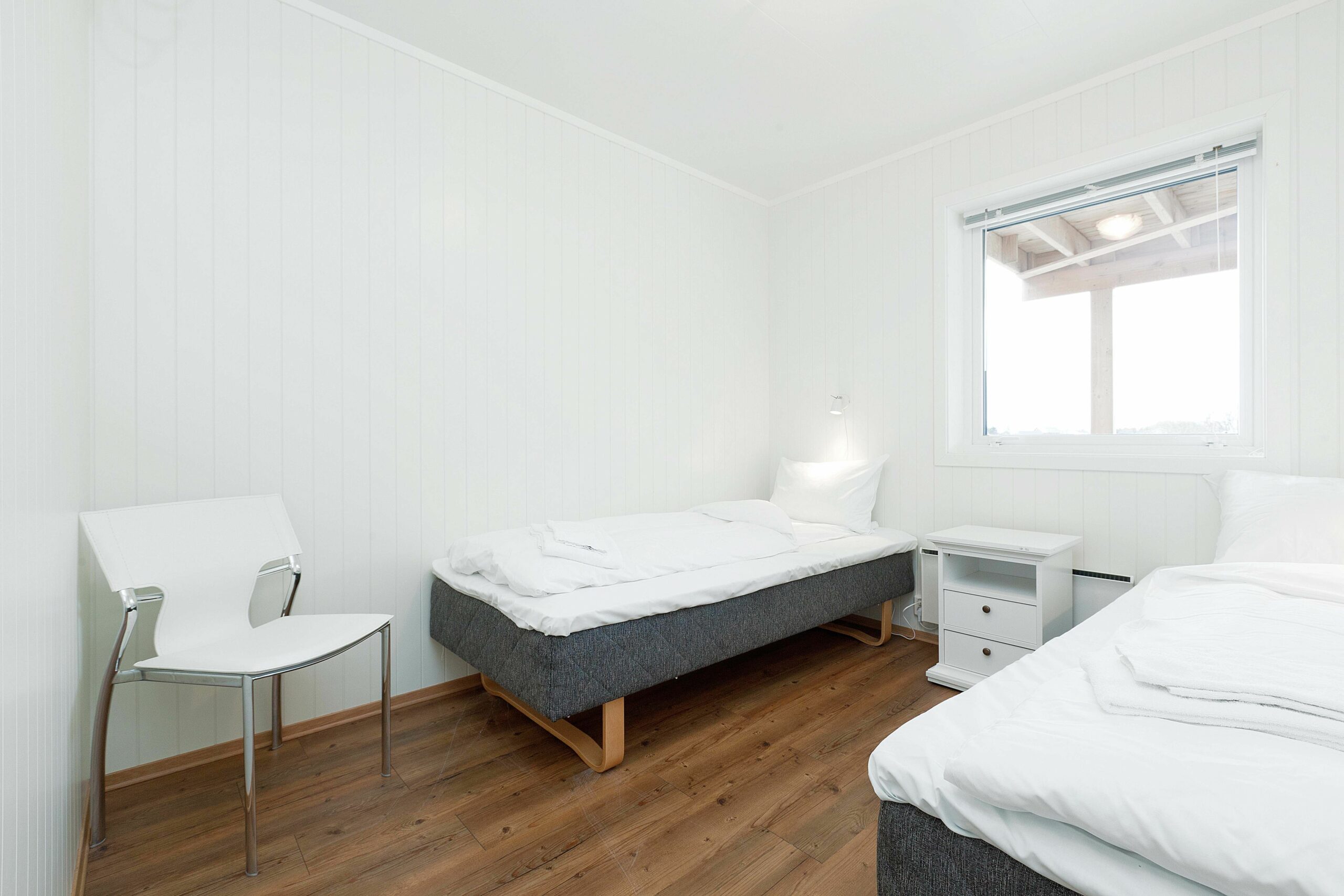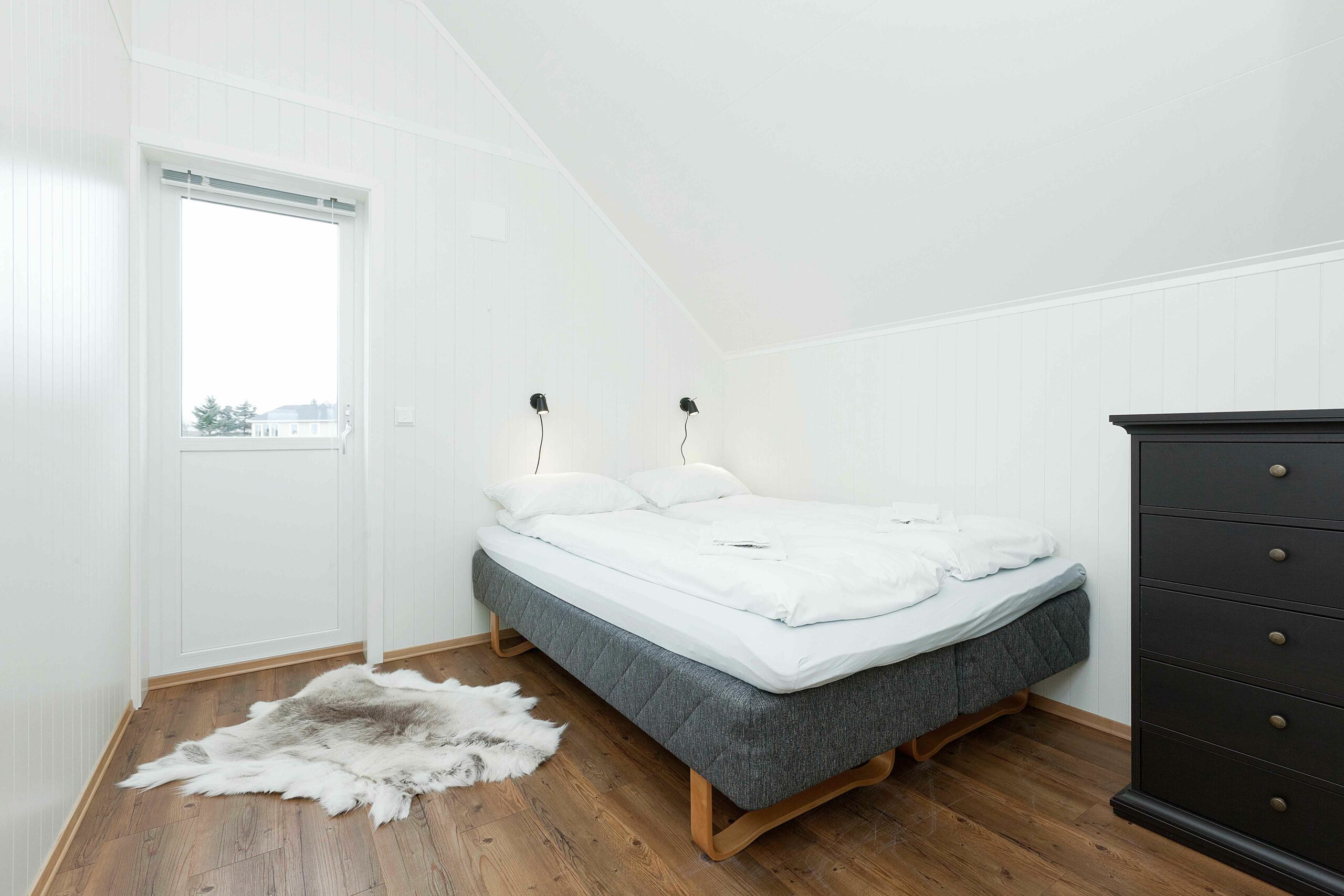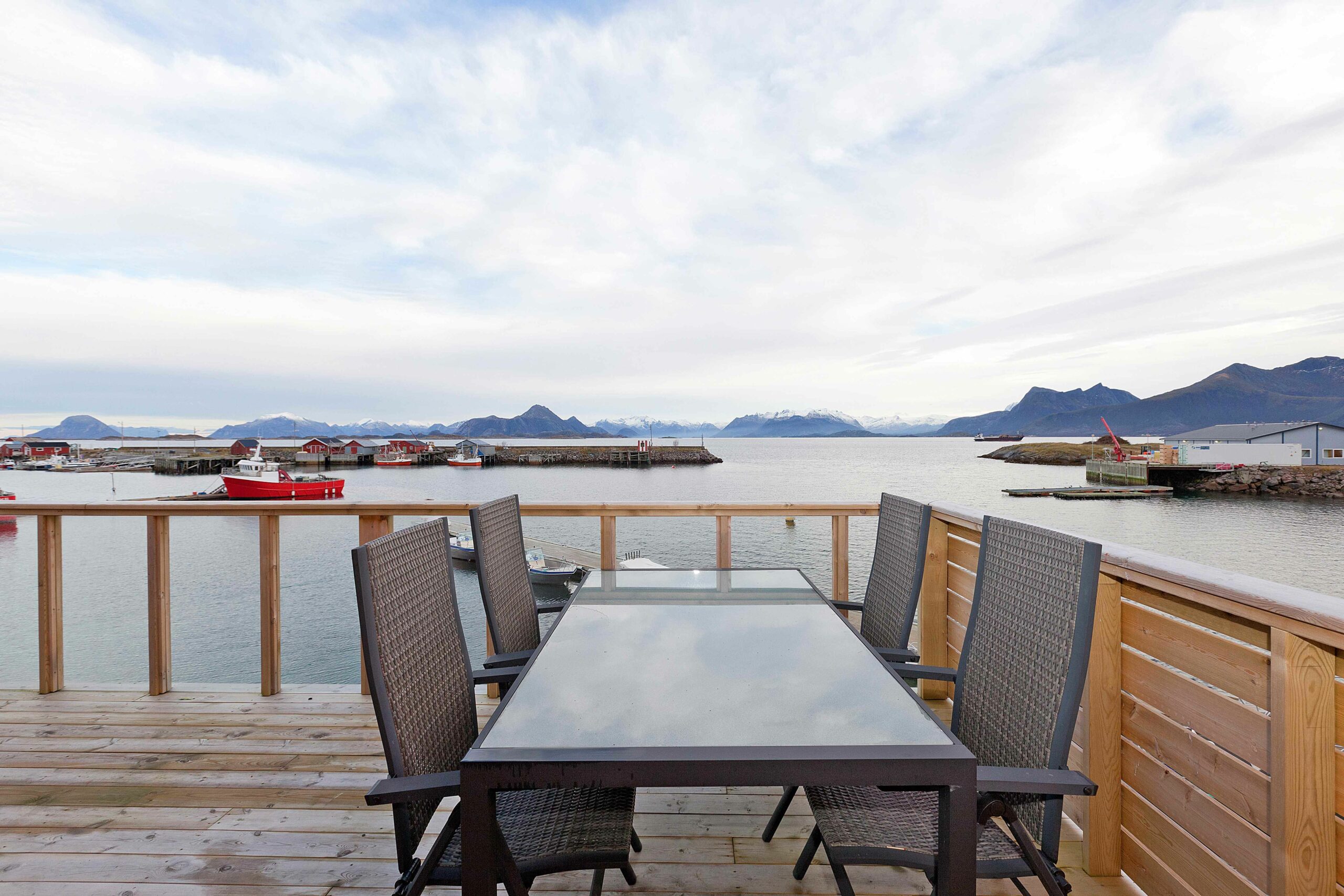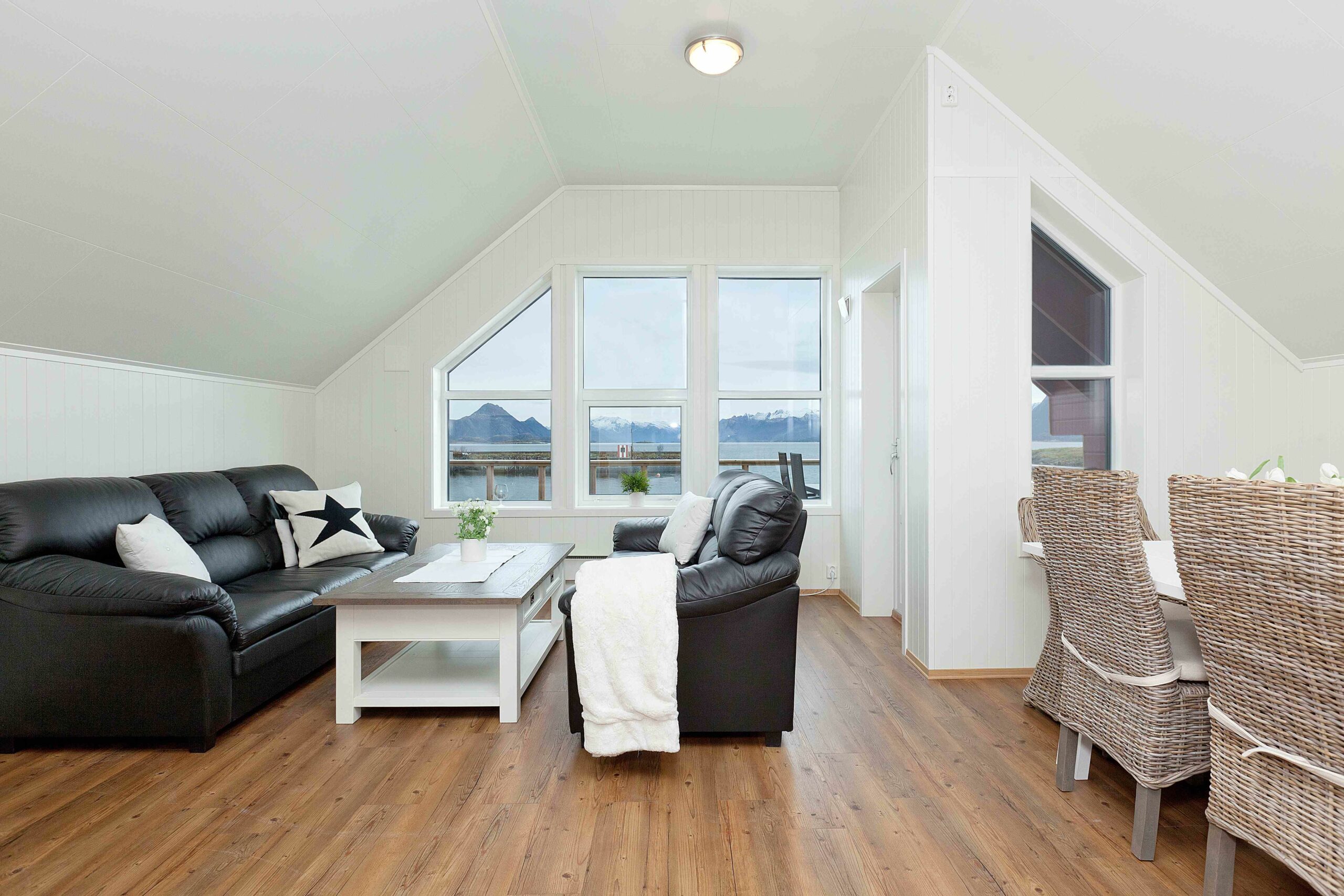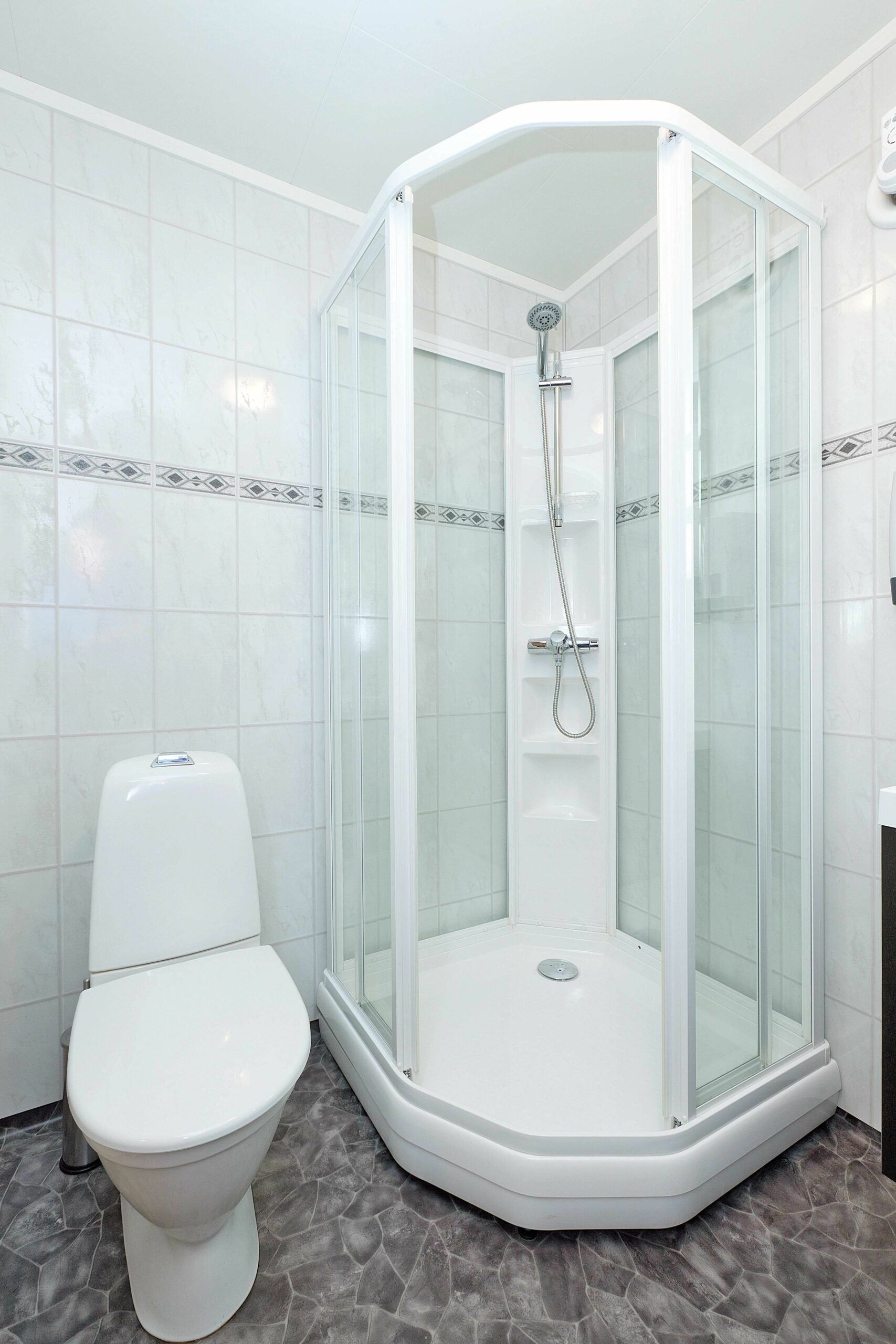 Each house is rented out separately and has 4 bedrooms with a total of 8 beds, well-equipped kitchen w/ stove/oven, microwave, dishwasher, coffee maker, water boiler, large dining table w/8 chairs, 2 large sofas, master/guest bathrooms (2 WC), attached wet/dry storage room w/ heater, free TV/Internet (Wi-Fi), amazing views from balconies (front and back on 2nd floor) of the harbor, Svartisen glacier and the coastal mountains of Meløy. 360 degree panorama views from the peak of Bolga Mountain (339 masl), private marina, guest harbor, local post-in-shop, training studio, pub/café w/ full service bar, summer concerts, dry-dock and repair shop for boats, kayak courses and rentals, incl. all equipment.
RENTAL PRICES:
NOK 1250 for up to 4 persons
NOK 130 for guest no. 5,6,7,8
Bed linen and towels are included.
BOAT RENTALS
Bolga Brygge has 8 new rental fishing boats stored at our private dock in Bolga Harbor. 4 x 23 foot Dolmøy boats with cabin and 90 HP Suzuki outboard engines. 4 x 19 foot Kværnø boats with 50 HP Suzuki outboard engines, console/windscreen, GPS and fish-finder, and GPS tracking of all boats for extra safety. Flotation suits and fishing equipment may be rented. Life-jackets included.
RENTAL PRICES:
NOK 1150 per day for Dolmøy 23 (Max. 4 persons)
NOK 750 per day for Kværnø 19 (Max. 4 persons)
NOK 100 per day for flotation suits
NOK 100 per day for fishing equipment (rod/reel)
NOTE: Each rental boat is equipped with 2 fuel tanks (capacity 25 liters x 2). Renter pays for own fuel.
NOK 500: OBLIGATORY BOAT INSURANCE
FISH GUIDE CAN BE BOOKED ON HOURLY BASIS.
Was this helpful?
Thank you for your feedback!
Thank you for your feedback!
We are reading all feedback, but unfortunately we can not respond.